London Film Festival: Lessons in Love
Dear Lemon Lima,
dir Suzi Yoonessi
Wah Do Dem
dir Sam Fleischner/Ben Chace
A Thing Called Love (shorts programme)
Today's lesson is all about love: the things we we do, etc. Poor Vanessa Lemor (l'amour—get it?). All she wanted when she entered Nichols High School was to maintain the affections of her beloved, geeky Philip Georgey. But, alas, Philip is a social climber and rejects her, leaving poor Vanessa (Savanah Wiltfong) to her dreams and her diary entries, addressed to Dear Lemon Lima,…. Fear not, though, as Vanessa gathers the assorted FUBAR (F_ed Up Beyond All Recognition) geeks in the school and sets out to beat Philip at his own game in the (well, it is Alaska) Snowstorm Survival competition. Atypical of this kind of Revenge of the Nerds scenario, the setting is used to good effect in highlighting co-optation of indigenous culture, and there is also a strong girl-bonding theme. Well-written, directed and performed, this film will resonate for anyone who was an outsider at school, even if the ending is a bit pat.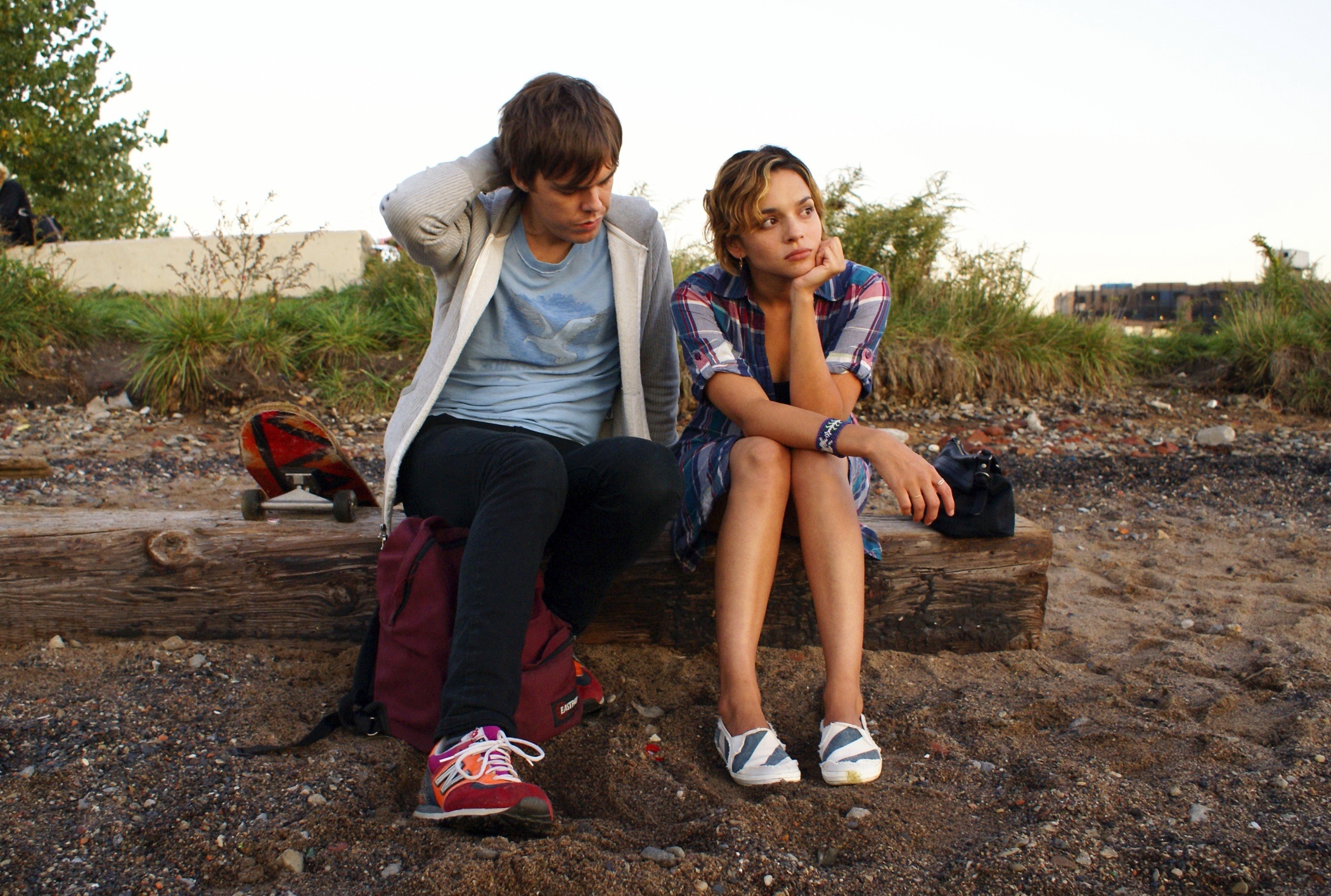 Max (Sean Bones), the anti-hero of Wah Do Dem, has serious love problems, as well: his girlfriend Willow (Norah Jones, woefully underused) has dumped him two days before the start of their planned cruise to Jamaica. Forced to go on his own, Max takes wrong turn after wrong turn, ending up penniless and shoeless in rural Jamaica trying to walk to the US Embassy in Kingston. Clearly, for the filmmakers, this tale of travail is all about the journey, rather than the arrival, with a procession of shots in buses, on bicycles and of people walking. Shot on the fly, it seems longer than its 76 minutes and also makes some quasi-mystical statements about Rasta culture that some may find difficult to swallow. Indeed, at the screening I attended, one audience member asked the filmmakers if they had thought of making something other than a film about the superior American who is wronged by the indigenous population. Somewhat taken aback, they replied that wasn't the film they thought they had made.

The shorts programme A Thing Called Love was notable for the absence of standard boy-meets-girl fare, even if it was heavily weighted toward male POVs. Instead of romance, one got a series of seriously dysfunctional family relationships, from the inter-generational sniping of Three Mothers (dir Daniel J Schachter) to the father and son who barely communicate in Kid (dir Tom Green). Pick of the bunch, however, was the delightful Swedish comedy Seeds of the Fall (dir Patrick Eklund), in which a middle-aged couple find their space invaded by a runaway digger. With their house gone skew-wiff, they find out more than they wanted to know about the neighbours. Rarely have I seen comedy of embarrassment handled with such a deft touch.

Val Phoenix