25 years later, and the Nintendo World Championships are coming back with the qualifying rounds to be held at Best Buy locations across the U.S. on May 30. Regional winners will move on to the championship, which will be held at the Nokia Theatre L.A. live in Los Angeles on June 14. Following this news, we thought it would be a great time to look back at the original event that took place at Universal Studios, Hollywood.
****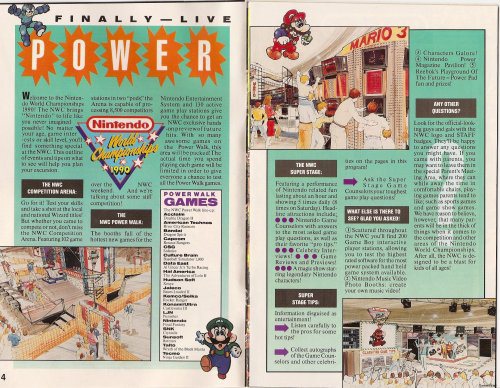 Although e-sports have long been a part of video game culture since the early 70's, competitions saw a large surge in popularity in 1989 when Universal Pictures produced The Wizard, about a trio of kids who make their way to a national Nintendo video game championship for a grand prize of $50,000. A year later, and Nintendo held its first and only World Championships, a video game competition that toured twenty-nine cities across the United States. The competition, which was inspired by the The Wizard, was based on scoring points in three Nintendo Entertainment System games (Super Mario Bros., Rad Racer, and Tetris) within a time limit of 6 minutes and 21 seconds. Players had to collect 50 coins in Super Mario Bros., finish the first race in Rad Racer, and then accumulate as many points as possible in Tetris until time expired.
The event was a focal point in Nintendo's rise to the top of the gaming market, and kids across north America practiced feverishly in hopes of heading to this event and winning it all. Three World Champion titles were given. Jeff Hansen won in the 11 and under category, Thor Aackerlund won in the 12-17 category, and Robert Whiteman won in the 18 and older category. The three boys than squared off in a Champions tournament, and Aackerlund ran away with the victory, accumulating the highest score of all the competitors with an approximate total of 2.8 million points, beating second place by 100,000 points, and taking home the Golden Mario Trophy. What all 90 competitors didn't realize at the time, was that even the losers would walk away with something of greater value. The competition was based on a custom NES cartridge by the same name. Ninety of these copies exist as the official gray cartridge, and were given out to finalists after the championships concluded. The other 26 are gold and were given out as prizes in a separate contest held by Nintendo Power magazine. Considering how much of a nostalgic powerhouse the NES is, it shouldn't be a surprise that the gold cartridge, described as the "holy grail" of console game collecting, recently sold for over $100,000 on eBay.
Immediately following the championships, Thor received his 15 minutes of fame, and then some. He was given a chance to attend Nintendo media events, Consumer Electronic Shows, popular talk shows and he even became a child spokesperson for Canadian-based Camerica. According to his own personal bio, by 1993, Thor was burnt out on the gaming scene, and quit gaming for nearly two decades. 20 year later, Troy decided to return back to the world of gaming and currently holds a top Tetris score at Twin Galaxies and is listed in the Guinness World Records Gamer's Edition book. In addition, he's recently made an appearance in the feature-length documentary Ecstasy of Order: The Tetris Master.
[wpchatai]