The Tumblr round-up is a compilation of images, links, posters, stories, videos and so on, taken from the Sound On Sight Tumblr account. We simply do not have the man power nor time to write articles on every interesting movie related goody we find, so this is our way of still promoting some of the stuff we love.
If you have any interesting items that you think we should plug, please email us at admin@popoptiq.com
****
New Line/Warner Bros. has launched a new app for iOS devices for The Hobbit, and with it came a ton of new photos from the hotly anticipated feature from director Peter Jackson.
The Hobbit: An Unexpected Journey, opens in 3D, 2D and IMAX theaters on December 14.
via Coming Soon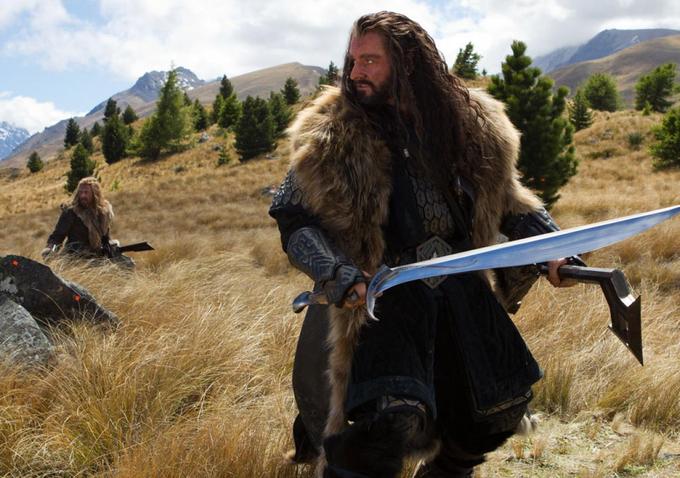 Synopsis: The Hobbit: An Unexpected Journey follows title character Bilbo Baggins, who is swept into an epic quest to reclaim the lost Dwarf Kingdom of Erebor, which was long ago conquered by the dragon Smaug. Approached out of the blue by the wizard Gandalf the Grey, Bilbo finds himself joining a company of thirteen dwarves led by the legendary warrior Thorin Oakenshield. Their journey will take them into the Wild; through treacherous lands swarming with Goblins and Orcs, deadly Wargs and Giant Spiders, Shapeshifters and Sorcerers. Although their goal lies to the East and the wastelands of the Lonely Mountain, first they must escape the goblin tunnels, where Bilbo meets the creature that will change his life forever… Gollum. Here, alone with Gollum, on the shores of an underground lake, the unassuming Bilbo Baggins not only discovers depths of guile and courage that surprise even him, he also gains possession of Gollum's "precious" ring that holds unexpected and useful qualities… A simple, gold ring that is tied to the fate of all Middle-earth in ways Bilbo cannot begin to know.
[wpchatai]