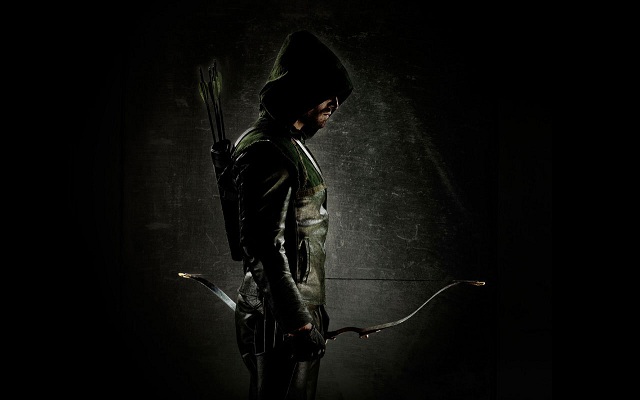 Over the last decade, superhero movies have seen a resurgence on the big screen. Television, however, has been slower to follow, with the long-running Smallville being the only notable success story in a field where few producers have attempted to play. The CW attempted to add another one to the fold in the Fall 2012 season with Arrow, a small-screen version of the DC comics archer. The show has proven to be a success, and has already picked up a renewal for a second season, with years of comic book stories to draw upon. The cast and crew recently sat down at PaleyFest 2013 to discuss the show, the character of Oliver Queen, and what fans can expect going forward.
– Count Vertigo will be back in upcoming episodes, as will The Huntress, the latter of whom will interact with Detective Lance.
– The writers pointed to The Long Bowhunters and Green Arrow Year One as the two Arrow-based influences on the show's story.
– The show will dive further into both Malcolm Merlyn's backstory, and the Undertaking itself.
– Oliver Queen will be visiting other cities in the DC universe as the show progresses, with the producers only ruling out Gotham and Metropolis as potential locations, for obvious reasons. Bloodhaven is first up on that list, although viewers should not expect a Nightwing cameo.
– While Speedy and Black Canary will make an appearance, it will not be anytime soon, as the writers do not want to lessen the impact of Oliver's time on the island, and the effort it took to turn him from playboy to vigilante.
– Show developer Andrew Kreisberg admitted to being a Doctor Who fan, and geeking out himself over seeing John Barrowman and Alex Kingston in the credits together.
These, and many other details, were discussed at the panel, which can be seen below. The show returns Wednesday, March 20th, on The CW at 8 pm, and you can catch up by reading our reviews here, and join us again once the season restarts.