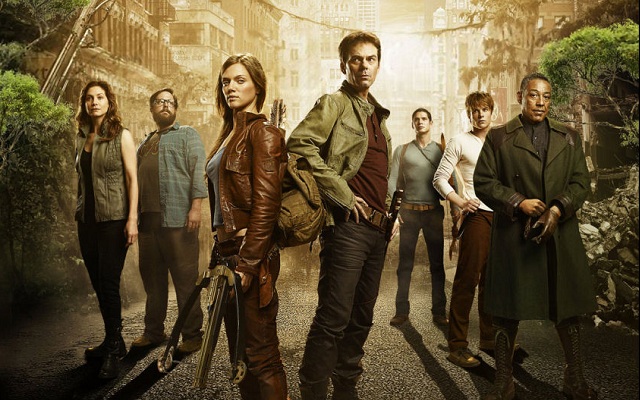 One of the breakout hits of the fall 2012 television season was the NBC drama Revolution. Boasting the backing of television juggernaut JJ Abrams and Supernatural creator and ex-showrunner Eric Kripke's creative input, the show examining an America where the power seems to have permanently died out, the show soon revealed there was more to it than simply the initial premise, examining the distribution of power in this new society, and the decisions people have to make to survive. The show's panel at PaleyFest 2013 had some interesting details to reveal about the second half of the first season, which returns on March 25th after a 4-month hiatus.
– The show will expand geographically, exploring the regions not controlled by the Monroe Militia. Brief glimpses of a map indicated that, while Monroe's reach went far, it still didn't cover the entire region of the old United States, and part of his obsession with getting power back revolved around his desire to colonise the other parts of the country. Along with moving beyond the borders of the Monroe Republic, audiences will also get to meet the leaders of the other regions, and see how they compare to Matheson's onetime best friend and current nemesis.
– Speaking of Matheson and Monroe, the rest of the season will also dive into what caused the rift between the two. While the first ten episodes clearly indicated the two were thick as thieves, and the falling out was drastic, leading to an attempted assassination of Monroe by Matheson. The details of how the transition occurred, however, are still a blank, and that will be focused on in the back half of the season.
– Nora and Jason will both get their time in the spotlight, with the latter increasingly finding himself at odds with his father.
– The history between Rachel and Miles will also not remain a mystery for long.
These, and many other details, were discussed at the panel, which can be seen below. The show returns Monday, March 25th, on NBC, and you can catch up by reading our reviews here, and join us again once the season restarts.
[wpchatai]