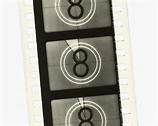 Let us play the "Name Game", shall we? Since we all are part of the experience here at the entertainment website known as Sound on Sight maybe we should pay homage to our online destination by celebrating it in an unconventional manner? Specifically, we can recognize Sound on Sight by acknowledging movie names that contain the words "sound" and "sight" in their titles.
However you may perceive this experimentation as being rather gimmicky and silly please realize that this movie column is also a means to recognize a few movie titles that are unfamiliar or perhaps a first-time discovery to some of you out there that never heard some of these cinematic selections. There may be a couple of well-known films in the bunch but collectively the features being mentioned in Sound on Sight: Top 10 Random "Sound" and "Sight" Movie Titles are aptly presented based on the theme at hand.
With your ears and eyes at attention, the choices for Sound on Sight: Top 10 Random "Sound" and "Sight" Movie Titles are: (in no particular order of preference):
1.) The Sound of Music (1965)
Sure, why not list the most obvious and famous of the "sound" movie titles as the first choice to begin the proceedings, right? We cannot slight one of film's most beloved former nuns in Oscar-winning Julie Andrews's Maria from the directed and produced efforts of Robert Wise, correct?
The Sound of Music epitomized grace, elegance and lyrical perfection with its breathtaking on-location scenery, infectious and memorable Rodgers and Hammerstein tunes and the sense of free-spirited familial unity in this Academy Award-winning classic from the mid 1960's.
The inspiration for The Sound of Music was courtesy of the real-life Maria von Trapp's "The Story of the Trapp Family Singers" as it chronicled the ex-nun turned governess and stepmother to the motherless seven children of widowed naval officer Captain Georg von Trapp (Christopher Plummer).
Don't you feel like humming to the musical ditties "My Favorite Things" and "Do-Re-Mi" right now?
2.) Out of Sight (1998)
Novelist Elmore Leonard's literary crime capers have served as enthusiast blueprints for such filmmakers as Quentin Tarantino and Steven Soderbergh. In fact, the latter mentioned movie-maker is the director behind the comedic romantic crime fable Out of Sight starring the fabulously fetching Jennifer Lopez and the crafty George Clooney.
Clooney is the handsome Jack Foley, a career bank robber that is on the run with his jailbird partner Buddy Bragg (Ving Rhames) after busting out of prison. However, the sizzling Karen Sisco (Lopez) is the U.S. Marshal assigned to apprehend the fleeing fugitives.
Unfortunately, Karen is kidnapped by Jack and Buddy. It does not take long for the curvaceous Karen to fall head-over-heels for her hunky caddish crook Jack. The intense attraction that the shapely law enforcer and charismatic law-breaker have for one another is unshakable. The question remains: can Karen Sisco bring herself to carry out her duty in bringing her hot-and-heavy loverboy Jack Foley back to where he belongs behind steel bars?
3.) The Sound and the Fury (1959)
Martin Ritt's The Sound and the Fury hails from a William Faulkner novel and was indeed a steamy and down-on-your-luck passionate melodrama that featured top-notched leading talent in Oscar winners Yul Brynner and Joanne Woodward.
The Southern family Compsons were once proud and distinguished folks but now find themselves with their head barely above water as the financial struggles have bombarded them. Also, their emotional and psychological constitution is as frail as their dwindling bank accounts.
The Compsons are hopelessly saddled in confusion, chaos, carelessness and contempt. This family unit has run amok and it will take the frustration and fury of disdained Jason Compson (Brynner) and neglected Caddy Compson (Margaret Leighton) to try and uplift their disillusioned relatives from the misery that persists.
4.) At First Sight (1999)
Director Irving Winkler's At First Sight did not exactly set film critics, moviegoers or the box office on fire back in 1999. The film was well-meaning but relentlessly cloying with its manufactured manipulation. Nevertheless, stars Val Kilmer and Oscar-winner Mira Sorvino ("Mighty Aphrodite") give it the ole college try. After all, how can one fault a couple of young attractive people that fall in love at the price of blind faith? (please excuse the unintentional pun)
Manhattan-based divorced architect Amy Benic (Sorvino) takes a much needed break at an upstate New York spa when she receives a mighty approving massage from Virgil Adamsom (Val Kilmer). Amy is impressed with Virgil's special "touch" until she learns of his blindness. This does not stop Virgil from requesting a date with Amy for which she accepts. Love is finally in the air for the sightless/sighted couple.
At First Sight stacks a lot of pathos-ridden complications into the mix: an overprotective and concerned sister of Virgil's named Jennie (Kelly McGillis), lifelong resentful daddy issues, relationship meltdown, blind-regaining sight-back to blind revelations, the accommodation of adjusting to a foreign "sighted" world, etc.  At First Sight may be choppy and overly sentimental in sluggishness but its spirited heart is in the right place concerning the unpredictability of love and self-discovery.
5.) Sounder (1972)
Martin Ritt's coming-of-age period piece Sounder is an absorbing look at the Depression-era struggles of a Louisiana black sharecropping in the early 1930's and what an illegal act of sacrifice will cost in the long run. Sounder features powerful and affecting performances from leads Paul Winfield and Cicely Tyson (both nominated for Academy Awards) and a solid supporting turn from young Kevin Hooks (later to star in the CBS drama "The White Shadow" in the 80's) as the 11 year-old son with new found responsibilities on his shoulders.
When Nathan Lee Morgan (Winfield) decides to steal food in the name of providing for his hungry family he is sent to a prison camp for his petty theft. This puts an added strain on Nathan Lee's wife Rebecca (Tyson) to look after the impoverished family in the aftermath of his absence behind bars. Importantly, this forces the impressionable youngster David Lee (Hooks) to grow up fast and assume the burden for the family based upon his father's imprisonment.
David Lee, en route to visiting his jailed father, will encounter fascinating experiences during his journey including striking up a friendship with a black schoolteacher that will be instrumental in his learning progression.
6.) Sightseers (2012)
Ben Wheatley's British black comedy Sightseers will humor those who fancy a cozy caravan ride on a road trip to hellish proportions.
Look, what guy does not want to show off his interests that include an adventure into seeking out new destinations and pointing out the exciting times to his woman? Well for writer Chris (Steve Oram) it is his time to shine as he has at his side girlfriend Tina (Alice Lowe). Tina has some personal baggage on her mind…particularly concerning her disapproving mother whose resentment for Tina causing the death of the family dog Poppy will never be forgiven apparently.
Thus Chris and Tina embark on a turbulent travel that will place them in awkward dilemmas as random interactions with other couples and wacky events threaten to engulf them into revolving mischievousness. It is worth putting on one's comfortable shoes for the naughty-minded Sightseers. 
7.) Touch the Sound: A Sound Journey with Evelyn Glennie (2004)
Nothing can be more creatively moving and inspirational as director Thomas Riedelsheimer's noteworthy documentary Touch the Sound: A Sound Journey with Evelyn Glennie. The art of sound and its impact on a woman in deaf percussionist Evelyn Glennie is indeed a revealing and touching look at how certain timings of rhythm can be rewarding to the bodily vibes of Glennie's penchant for musical artistry.
It was a heart-broken reality for music student Evelyn Glennie when facing the hard-nosed facts about her inevitable deafness. However, this did not stop the gifted musical performer from deviating away from her passion. Instead, Glennie developed adjustments in her appreciation for approaching music from a different perspective that would not impede her abilities as a resilient performer at her masterful best.
In turning to percussion instruments Glennie was able to incorporate the sound of these musical tools so that her body could absorb the distinctive feeling. Hence, Glennie is "touching the sound" with her body as she tunes into the groove of the beats despite the limiting obstacles of her deafness. Glennie's embracing of how she interprets and receives musical sounds with a disabling condition that potentially could have restricted her artistic career is a winning and wonderful story. Evelyn Glennie has traveled the world and adversity did not prevent her from cleverly touching the musical sounds that both soothe her and us.
8.) Shoot on Sight (2008)
The Arom Gofil-produced and Jag Mundhra-directed crime caper Shoot on Sight focuses upon Scotland Yard police commander Tariq Ali (Naseeruddin Shah), a Muslim law enforcer assigned to hunt down the suicide-bombers that caused deadly havoc in London on July 7th.
Ali is conflicted by his policing duties as the pressure becomes immense. When an innocent Muslim is targeted and killed based on knee-jerk suspicions by armed police from the Underground (most likely enforcing the "shoot to kill" policy based upon encountering shady suicide-bombers) this puts some added stress on Ali to prove that he is a top cop first and foremost. Ali's tenured service for the Metropolitan Police Department seems to easily be dismissed and his colleagues are skeptical about him for fear of his potential hidden sympathies for "the brotherhood" of misbehaving Muslims.
Shoot on Sight presents its share of conflict, consciousness and contemplation about societal hostility and one harried man's persecuted ethnic/religious identification at the expense of local (and global) panic and paranoia.
9.) Sound of the Surf (2008)
The playful and finger-snapping music documentary Sound of the Surf should get those interested individuals whose devotion to the evolution of surf music in mainstream America a rousing touch of major giddiness.
The cultural arrival of surf music exploded on the scene more than five decades ago. The energetic sound of the surf sound brings to mind the erratic and enthusiastic artistry of active guitars, pretty young people lounging on picturesque beaches and the legendary music groups that perfected the surf sound of yesteryear (i.e. The Beach Boys, Jan and Dean, etc.)
In fact, surfing music was not only relegated to obvious vehicles in the 60's where the youngsters would expect its presence with television shows such as Gidget or the slew of Beach, Blanket, Bingo flicks that made Frankie and Annette the toast of teens everywhere with sand between their toes. How about the signature theme song from Hawaii Five-O for 12 seasons (1968-1980) that topped off each and every exciting episode from The Ventures? Or the main theme to Quentin Tarantino's mid 90's crime masterpiece Pulp Fiction?
Sound of the Surf introduces us to the eager talking heads that were instrumental (no pun intended) in pioneering the humble beginnings of the surf sound and making it a distinctive and unique genre in the world of music where hard rock, soft rock, folk music, the British Invasion, Motown R&B music, soul and gospel, country/hillbilly rock and acid rock were making their permanent mark in the psyches of teens and young adults especially in the turbulent 60's and early 70's. Suffice to say that Sound of the Surf makes for great waves as an insightful documentary about the surf-and-turf sound.
10.) Sight Sound (2011)
Director Mikey DeTemple's Sight Sound is an unassuming surfing documentary from 2011 that does not care much to delve into the histrionics of surfing or promote it as a watery phenomenon that should be practiced at scenic venues where blue skies blend in with even bluer or turquoise waves glistening under the popping surfboards.
DeTemple ("Picaresque") is basically satisfied with showing the tranquility and intrinsic feeling one gets when soaking in the sights and sounds of the exotic and massive waters serving as an aquatic playing field where one can meditate and creatively walk the whispering waves with the surfboard as their whimsical tour guide.
We are encouraged to see these selected and devoted surfers as committed artists doing what they naturally do best. To give them a surfboard, hypnotic waters both calming and feisty and an ideal setting for concentration is as compelling as handing DeVinci a paintbrush and asking him to embelish on a stick figure that you started drawing.
In no way is Sight Sound comprehensive or revolutionary in its subject matter for the audience to understand the psychology of surfing up a storm. However, its philosophical approach to accepting surfing as a way of life is indeed a visual picnic for the untapped senses.
–Frank Ochieng