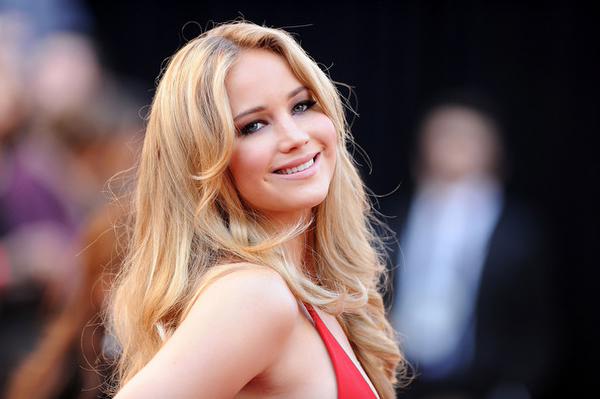 Pairing Steven Spielberg and Jennifer Lawrence, the biggest A-list director and arguably the biggest A-list actress today, seems like a no-brainer no matter what they're working on. But with a property as hot as Lynsey Addario's memoir, It's What I Do: A Photographer's Life of Love and War, it's got prestige and awards pedigree written all over it.
Deadline is reporting that Lawrence is attached to star in the Spielberg directed project for Warner Bros., and that the pair beat out other actresses bidding for the project from Reese Witherspoon, Natalie Portman, Margot Robbie and from directors such as Darren Aronofsky and George Clooney.
Addario has taken photos for everyone from AP, New York Times, Time, National Geographic, and Newsweek, and she's been to Pakistan, Afghanistan, Israel, and Libya, where she was kidnapped along with three other colleagues, to name just a few of the places she has globetrotted as part of her work. Her book is brand new, and she recently appeared on The Daily Show to discuss it. Watch it below.
Meanwhile, it'll be interesting to see whether this project really does come to fruition. Spielberg is wrapping his Cold War thriller with Tom Hanks St. James Place, he's working on an adaptation of Roald Dahl's The BFG, and he's expressed interest in directing Chris Pratt in the already announced Indiana Jones 5. Lawrence on the other hand is locked back in for X-Men: Apocalypse and is working on Joy with David O. Russell.
Chat Box - Go ahead, make my day and ask me questions about movies and TV shows...