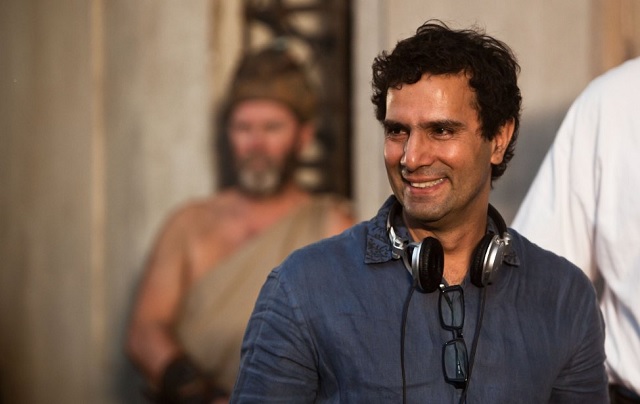 Single director seasons has been a rising trend in television, with last season providing the two most notable examples in HBO's True Detective and Cinemax's The Knick, with David Fincher and David Lynch poised to do the same with Utopia and Twin Peaks respectively in subsequent seasons. To date, however, the trend has been limited to cable channels. NBC, however, is jumping into the ring as well, as reports have now emerged that the network channel has tapped director Tarsem Singh to direct all ten episodes of its upcoming series Emerald City.
Tarsem, whose latest feature Self/Less is currently in theatres, is known to most film fans for his work on the 2006 feature The Fall. He currently has five features under his belt, along with an assortment of music videos, including that of REM's Losing My Religion, but has yet to work in television.
Emerald City is NBC's modern updating of the classic tale The Wizard of Oz. The project was originally pitched to NBC last season, who decided to pass on it. NBC subsequently changed their minds, however, giving the show a straight-to-series order the following season. Do No Harm creator David Schulner is currently steering the project, which was originally developed by Siberia creator Matthew Arnold and Terminator: The Sarah Connor Chronicles developer Josh Friedman. The series is described as follows.
In the blink of a tornado's eye, 20-year-old Dorothy Gale and her K9 police dog are transported to another world, one far removed from our own — a mystical land of competing kingdoms, lethal warriors, dark magic and a bloody battle for supremacy. This is the fabled Land of Oz in a way you've never seen before, where wicked witches don't stay dead for long and a young girl becomes a headstrong warrior who holds the fate of kingdoms in her hands.
Casting for the series is currently ongoing, and a premiere date has yet to be announced. True Detective's Adria Arjona has been tapped to play Dorothy, with Dracula's Oliver Jackson-Cohen co-starring in the series.
[wpchatai]