Game of Thrones, Episode 1: Iron from Ice
Telltale Games
PS3, PS4, Xbox 360, Xbox One, PC, Mac
Though the release date and any real plot details still remain shrouded in secrecy, Telltale's upcoming Game of Thrones series purportedly leaked a few screenshots yesterday. The pictures revealed that the game's art style will not be following in the comic-inspired aesthetics of it's forebears (The Walking Dead and The Wolf Among Us respectively) but will instead impart a more realistic style that is more appropriate to the show from which it takes its name and setting.
More notably still, the screens reveal that more than a few cast members will be making their digital debuts in the upcoming title. Tyrion Lannister, Margaery Tyrell, and Cersei Lannister make undisputed appearances with Ramsay Snow and Jaime Lannister possibly showing up as well (screenshots are below, so you can be the judge). With the likenesses so closely cut to their HBO dopplegangers, it seems likely that the show's stars will be voicing these roles as well.
Still, with less than six weeks left in the year, and no concrete release date, it's somewhat perplexing that this shady information is all we have to go on for such a high profile title. Could this be a manufactured leak, or is Telltale just playing things especially close to the vest?
Time will tell, but with the snowflakes hitting the ground it can't be long until we get our long promised, and long expected, winter.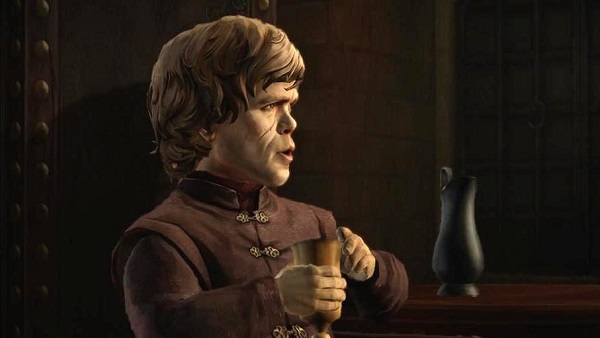 [wpchatai]