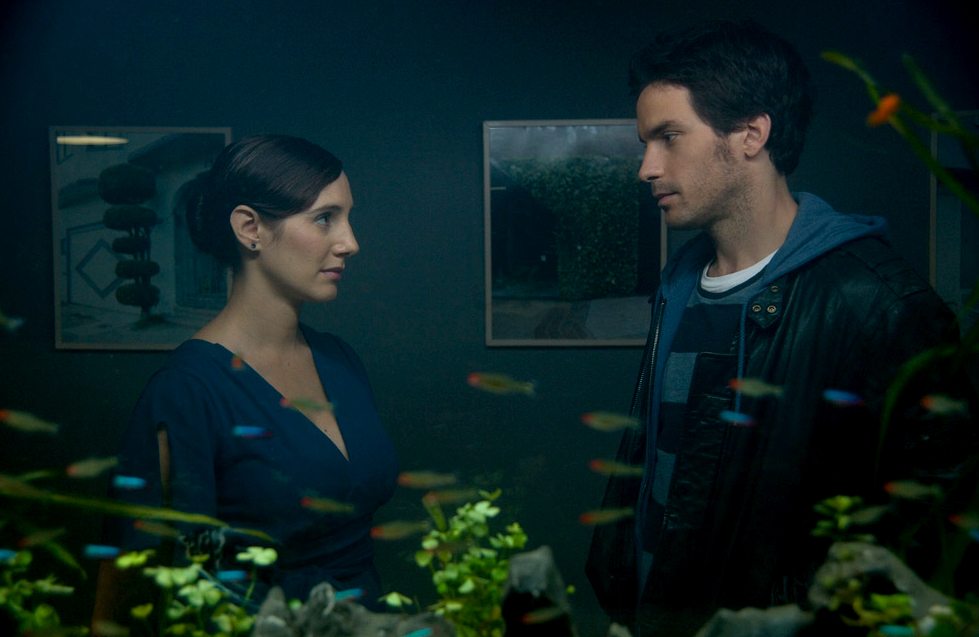 Today starts the 16th edition of Ibero-Latin-American Film Festival of Montreal, Festivalissimo, with the Canadian premiere of La Vida De Los Peces (The Life of Fish), by Chilean filmmaker Matías Bize, presented tonight, at Cinema Impérial (1430 de Bleury Street, Montreal).
Right after its opening ceremony, the 16th edition of Festivalissimo will be continuing at NFB Cinema (1564 St-Denis) with the presentation of major movie premieres of films that have participated to the most important film festivals in the world, such as Cannes, Venice, Locarno, Berlin, Guadalajara and San Sebastián.
During the first days of its new edition, Festivalissimo will therefore host the Canadian premieres of La Mirada Invisible (The Invisible Eye) of Argentinean filmmaker Diego Lerman, presented in 2010 at the Directors Fortnight.
There will also be a screening of Post Mortem, by Pablo Larraín, sacred Best Latin American film at the 2011 Guadalajara Film Festival for its daring and terrifying replay Chilean coup d'état of 1973; and of Gatos Viejos (Old Cats) by Chilean filmmakers Sebastián Silva and Pedro Peirano, selected at Sundance in 2011.
Actress Geraldine Chaplin, celebrated for her participation in the films of Carlos Saura, will delight us with a memorable performance in a new Spanish film, La Isla Interior (The Island Inside), by Félix Sabroso and Dunia Ayaso. Amongst the other important premieres during the first days of this 16th edition, it is important to mention Los Labios (The Lips), by Argentinean directors Ivan Fund and Santiago Loza, a film which was awarded for Best Actress at Cannes in 2010, and Pequeñas Voces (Little Voices), by Colombian directors Jairo Carrillo and Oscar Andrade, an animated docudrama similar to the animated film Waltz with Bashir, for its striking beauty and power of its content.
The programming team of Festivalissimo has watched this year more than 300 recent productions from Latin America, Spain and Portugal. In total, 27 feature films have been selected, including 5 North American premieres, 12 Canadian premieres and 10 Quebec premieres. Important discoveries are promised to all movie buffs!
The 16th edition of Festivalissimo is taking place from May 18 to June 5, 2011
Information: www.festivalissimo.ca
Tickets on sale
at NFB Cinema (1564 St-Denis) or
online: http://festivalissimo.ticketacces.net/