The Strange Little Cat (Das merkwürdige Kätzchen)
Written and directed by Ramon Zürcher
Germany, 2013
A terrific chamber piece that illustrates one crisp fall Saturday afternoon in the life of one family, Ramon Zürcher's film is a sumptuous journey of visual storytelling that fills its claustrophobic spaces with the animated pace of modern life and its quiet revelatory moments. Loosely inspired by Kafka's novella Metamorphosis, and with comparisons made to Chantal Akerman's Jeanne Dielman and the raucous hubbub of Thomas Vinterberg's Festen, The Strange Little Cat is a hypnotic film that places its focus on the comings and goings of a family preparing a dinner for an ailing matriarch.
The film is peppered by family members ducking in and out of frame, almost with the fervor of actors in a stage play, as though busying themselves behind the scenes with the preparations for a final, defining performance. With the arrival of the oldest siblings, Karen (Anjorka Strechel) and Simon (Luk Pfaff), visiting their parents and little sister Clara (a wonderfully natural Mia Kasalo), a lot happens during the day; an uncle and his son arrive to help fix the washing machine, Clara argues with her mother and siblings when she can't get her way or enough attention, a shirt button is ripped off and then later re-attached in hurried efficiency. The oral tradition of good old-fashioned storytelling also gets its precious moments here: Karin relates an enchantingly odd story about dropped orange peels to her mother (Jenny Schily), later becoming reflective about her encounter with a stranger while mother and daughter are out watching a movie.
Later in the film, the theme of disconnection grows a life of its own as the mother reveals her need for snatching moments of solitude, even in public places away from the family. These reveals offer subtle inferences about her own troubled state of mind and inability to make connections with those around her. Schily is a revelation in every one of her scenes, channeling the cool charm of what Liv Ulmann provided for Ingmar Bergman's stories of middle-class milieus. There is so much she is able to transmit in an unreturned glance, in a determined stare, or just in casual observance of the everyday drama happening around her.
The compositional elements of The Strange Little Cat are startlingly effective for a debut feature. Zürcher (doubling here as editor), with the help of cinematographer Alexander Hasskerl and composer David Stephen Kesler, uses artificial and natural light, montage, strong soundtrack and sound design work, and close, asymmetric out-of frame shots to reveal unexpected revelatory moments in the strangest places. The film is divided into chapters by montage shots punctuated by fervent musical overtures that help the film breathe beautifully. A toy helicopter and orange peels discarded on the ground bathed in afternoon sunshine and colour, for instance, suddenly become intriguing still life portraits that gain new significance. Zürcher is an established visual artist and brings a sculptural quality to the look and overall feel of the film, helping to build and bring tension and momentum to a slimly plotted story which packs large emotional punches in the end result.
The Strange Little Cat is an amazing start from a promising artist. Many directors could benefit from thinking about the process of this film as it is definitely more driven by performance and mise-en-scène than traditional plotting, allocating the viewer a bit more elbow room to glean its purpose and focus, a rewarding experience. The animal performers who weave in and out of the film also bring their own wondrous, everyday charm to the film. This film is highly recommended for those looking for something a little different and observational in tone.
– Gregory Ashman
The Toronto International Film Festival runs from September 5th to 15th, 2013. For a complete schedule of films, screening times, and ticket information, please visit the official site.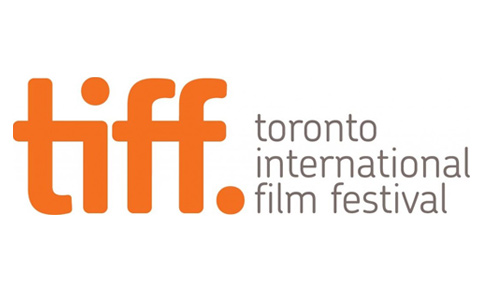 [wpchatai]