I have to say that it's been a particularly great year for film scores. Not only did we see the return of established staples such as John Williams, Danny Elfman, and Thomas Newman, but we were treated to some strong new talent like Dan Romer, Benh Zeitlin and Heather McIntosh. I had a difficult time solidifying this top ten, and an even more impossible time with my top five, of which all could have been my number one. Anyway, enough introduction and here's my top ten film scores of 2012.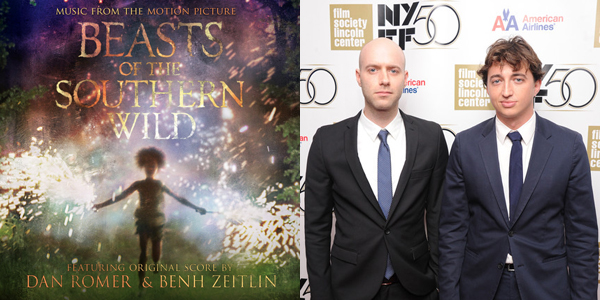 1. Beasts of the Southern Wild (Dan Romer & Benh Zeitlin | Cinereach Music)
Dan Romer and Benh Zeitlin, also wearing the directorial cap on this picture, teamed up to deliver what I consider to be the best score of the year, brimming with compositions that celebrate the genuine wonder of life while at the same time never losing sight of the fact that decay and loss are also integral parts of living. The score is comprised of sounds that feel as if they emerged from the film's fantastical realm, bursting with horns and banjos, making for some of the most elative music I've heard in some time.
[soundcloud url="http://api.soundcloud.com/playlists/3055002″ params="" width=" 100%" height="450″ iframe="true" /]
****
2. Cloud Atlas (Tom Tykwer, Johnny Klimek, and Reinhold Heil | WaterTower Music)
Tykwer and company present an ambitious score that operates on multiple levels. Not only does the music accompany the film's interweaving narratives, but it also exists as a composition by one of the story's main characters. This form of meta-composing perfectly complements the various genres explored throughout the film, but ties it all together with a strong main theme that's just as malleable as it is soaring, elevating the film to emotional heights that I doubt it would have achieved on its own. (read a full review)
[soundcloud url="http://api.soundcloud.com/playlists/2590554″ params="" width=" 100%" height="450″ iframe="true" /]
****
3: Frankenweenie (Danny Elfman | Walt Disney Records)
Danny Elfman wrote six film scores this year, and while they're all worth listening to in their own right, Frankenweenie is the one that harkens back to what made Elfman such a unique and emotionally resonant composer in the 90s. Frankenweenie is colored by a playful main theme, heartbreaking beauty, and zany, old school monster mashes. You can feel Elfman having so much fun with every note. He thrives in the animated medium and it's nice to hear the composer's music spark to life once again. (read a full review)
****
4: Lincoln (John Williams | Sony Classical)
I'm not entirely sure how John Williams hasn't lost his touch at the age of 80, but I'm incredibly glad he's still got it. Last year the man gave us back-to-back scores with Tintin and War Horse, both of which were strong efforts, and he continues this winning streak with Lincoln. The reverent score is anchored by five themes that all reflect the capacity of the American spirit, and while the music is largely uplifting, it's accented with moving sequences of pathos and strife that ultimately form a wholly satisfying musical experience. (read a full review)
[soundcloud url="http://api.soundcloud.com/playlists/2631716″ params="" width=" 100%" height="450″ iframe="true" /]
****
5: Looper (Nathan Johnson | Cut Narrative)
From Brick's rattling tones to The Brothers Bloom's capering whimsy, Nathan Johnson's scores have always been strongly idiosyncratic. With Looper, Johnson tackles sci-fi, and while you can either go operatic like Jerry Goldsmith's Star Trek or more electronic a la Vangelis' Blade Runner, Johnson opts for something far more gritty and industrial, implementing the sounds of clicking bullet chambers, slamming car doors, and warbled synthesizers amidst the traditional use of strings and percussion.
[soundcloud url="http://api.soundcloud.com/tracks/61128894″ params="" width=" 100%" height="166″ iframe="true" /]
****
6: The Master (Jonny Greenwood | Nonesuch)
The Master spends much of its time exploring characters that so desperately want to battle their inner nature in order to appear more presentable on the surface. Jonny Greenwood's score perfectly reflects that concept primarily through the use of woodwinds that on the surface sound sonically pleasing, but play music that is at times discordant and digressive. While this score isn't as overtly unsettling as Greenwood's work on There Will be Blood, it still has its own dreamy weirdness that will undoubtedly stick with you.
[soundcloud url="http://api.soundcloud.com/playlists/3055132″ params="" width=" 100%" height="450″ iframe="true" /]
****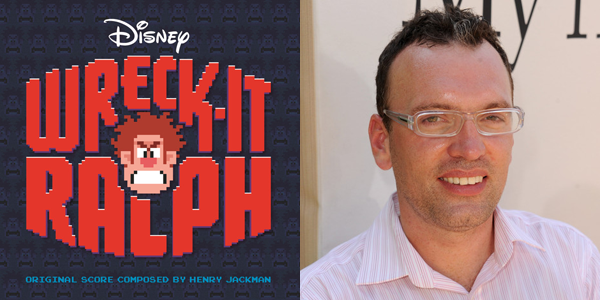 7: Wreck-It Ralph (Henry Jackman | Walt Disney Records)
Henry Jackman is easily one of the most exciting young composers in recent years, and with solid scores for X-Men: First Class and Winnie the Pooh he's shown that he has a respectable amount of range and never shies away from having a good time. With Wreck-It Ralph he lets loose with a flurry of 80s video game nostalgia, using 8-bit sounds to deliver a joyous score that's both uniquely fresh and incredibly heartfelt. It also features the main track "Wreck-It Ralph", which in this man's humble opinion is the single best piece of film music written this year.
[soundcloud url="http://api.soundcloud.com/tracks/66133767″ params="" width=" 100%" height="166″ iframe="true" /]
****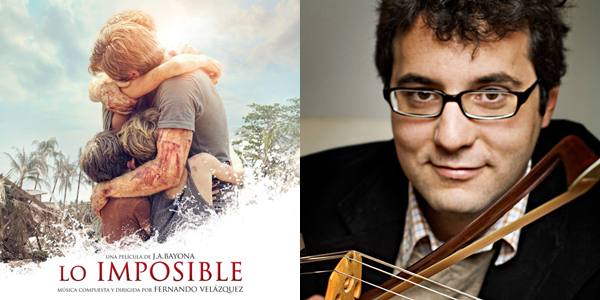 8: The Impossible (Fernando Velazquez | Quartet Records)
There's a great deal of subtlety and tenderness to be found at the heart of Fernando Velazquez's score for The Impossible, especially considering the fact that the film chronicles the devastation wrought by 2004's Indian Ocean tsunami. While musical service is spent accompanying the tragic event, the majority of the score is quite delicate and effortlessly beautiful, all supported by a heart-rendingly hopeful main theme reminiscent of Joe Hisaishi's sweeping compositions for Miyazaki's films.
****
9: Compliance (Heather McIntosh | Milan)
Heather McIntosh's score for Compliance is so assured that you'd think the composer's been writing for film for years. This is actually the accomplished musician's first score and she knocks it out of the park. There's a prickliness at the forefront of this score that astutely echoes the film's disturbing subject matter. The score is driven by harsh, sometimes dissonant, celli that contrast with tinkling pianos, all unsubtly conveying the message that there may not be any logical explanation for what takes place in the film and yes, that's horrifying.
****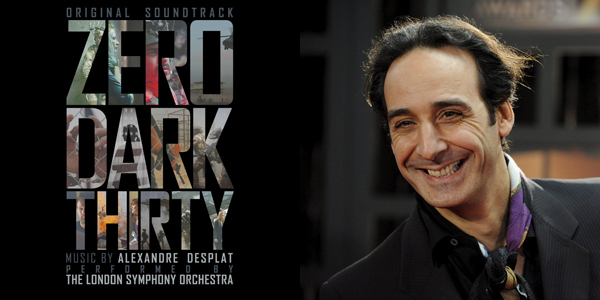 10: Zero Dark Thirty (Alexandre Desplat | Madison Gate Records)
Alexandre Desplat's also had a busy year, scoring five notable films that are all finding themselves in awards conversations. With Zero Dark Thirty Desplat offers up a brooding and introspective score that reflects the covert nature of the film's proceedings. The score opens with a propulsive piece evocative of Philip Glass that establishes the general tone for the rest of the work. Desplat also injects his score with some ethnic strings and percussion, giving his music an eerie and foreboding sense of place.
[soundcloud url="http://api.soundcloud.com/playlists/2887953″ params="" width=" 100%" height="450″ iframe="true" /]
Jeremy Caesar
[wpchatai]