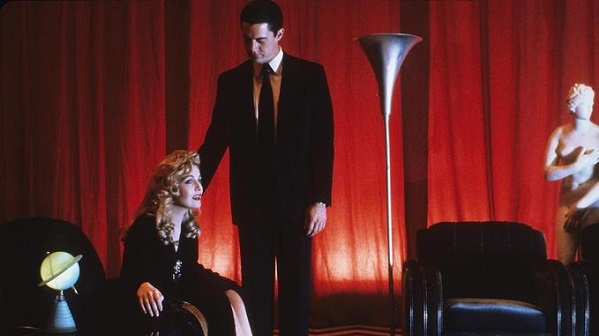 In a surprise announcement earlier today, David Lynch and Mark Frost followed up their recent tweets by confirming that Twin Peaks would indeed be returning to television. Twin Peaks is set to return on Showtime in 2016, with all nine episodes of the new series being directed by Lynch himself, Deadline reports.
Dear Twitter Friends: That gum you like is going to come back in style! #damngoodcoffee

— David Lynch (@DAVID_LYNCH) October 3, 2014
The tweets from Lynch and Frost, the co-creators of the original series, alluded the following: "That gum you like is going to come back in style!" with the hashtag #damngoodcoffee. Both are in-jokes that reference iconic lines from the series, and the nature of the quote put the Twitter-sphere into an immediate frenzy of speculation and hope for a new series.
Kyle MacLachlan has additionally fueled speculation that he may return to the cast by tweeting "Better fire up that percolator and find my black suit :-)#Twinpeaks", although no official casting news has yet been made.
Over the last few years, there have been hints that this might happen, not the least of which was the Blu-Ray re-release earlier in the year, but it was the so-called 'Twin tweets" that really got fans fired up last week.
For those who are unfamiliar, Twin Peaks was a cult-classic television show that ran for two seasons on ABC from 1990-1991. The series centered around an FBI agent sent to the titular town to investigate the latest in a string of murders, that of the local homecoming queen, Laura Palmer. The series was filled with quirky characters and spooky happenings and would go on to inspire and influence dozens of projects such as ABC's Lost and the Silent Hill video game series.
It seems the return was inspired by a line from the deceased Laura herself, who often appeared in visions and dreams of federal agent Dale Cooper. Not to get into specifics for the uninitiated, but let's just say the line in question ("I'll see you in 25 years.") was of some import to the story, especially in relation to the Twin Peaks film that followed the show's cancellation, Fire Walk With Me.