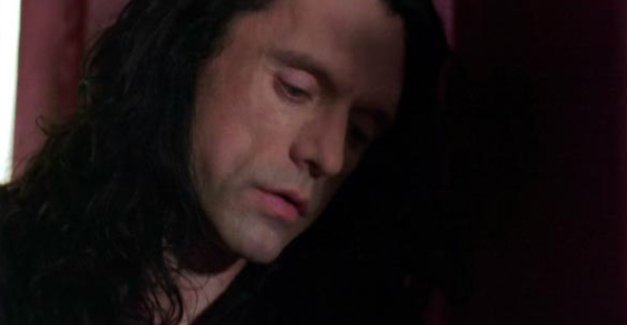 Week in Review rounds up the best of the rest of film and TV news hitting the web this week. Check out the rest of the SOS Blog for more news updates.
When Tommy Wiseau, the director of self-proclaimed masterpiece The Room (i.e. one of the best worst cult movies ever made), isn't touring around college campuses and dodging chucked spoons at midnight screenings of his own film, or better yet, trying to play a video game, he's presumably still out there being the auteur he thinks he is. Those desperate to know what he'd be up to next need wait no longer, as Wiseau has shared a clip from an upcoming sitcom he's made called The Neighbors. Naturally, it looks awesome.
The clip for the show, as well as the show's website, says it will premier on "Comedy.TV" this September. Except that might be a total lie, as the actual YouTube Channel doesn't have any mention of it, nor does it even share the same logo Wiseau put on The Neighbors poster, and a search for Wiseau on the parent company site Entertainment Studios comes up with bunk. If you can even tolerate the just over a minute long clip or feel you'd like to buy some Tommy Wiseau underwear of your own you can watch it below. – via Indiewire
Don't hold your breath for a Hellboy III. The Dissolve outlines how in Guillermo Del Toro's Reddit AMA he revealed the film's story as well as his troubles in getting it financed. He envisions it as a film about Hellboy reconciling with the fact that he will eventually be the harbinger of the human apocalypse, but sadly that story may never come to light.
Ever since the Qwikster debacle, Netflix has been inching away from their DVD mailing service. Yes they have every movie ever made, and no it doesn't seem like it's going away anytime soon, but it may as well be a stepchild to their other algorithms and online streaming plans. Via Engadget, this week Netflix took a step further by quietly discontinuing DVD service on Saturdays. They say it's one of their slowest days, so the move makes financial sense. And you'll remember that really they're just a step ahead of US Postal Service, as they're ending Saturday mail soon too.
Variety reported Thursday that the XBox Entertainment Studios, which was creating original programming for the XBox One, would be shutting down, laying off 18,000 employees. Some of the productions, including a live-action series based on Halo, another prequel Halo series called Halo: Nightfall as produced by Ridley Scott, and a documentary about the Atari game E.T. called Signal to Noise, would still be completed. Others however will be significantly scaled back if not cancelled entirely.
This week gave us not one, but two stories of competing biopics. The first conflict, as reported by THR, is over the story of Lord of The Rings writer J.R.R. Tolkien, one a broader story of his life and the other focusing more intimately on his relationship with C.S. Lewis, the author of The Chronicles of Narnia. The second conflict regards Olympic sprinter Jesse Owens. Deadline reported that although Race, starring Stephan James as Owens opposite Jason Sudeikis and Jeremy Irons, is furthest along in the, ahem, race, other projects by Disney and a third potentially starring Anthony Mackie are all trying to get to theaters first.
Also making news: