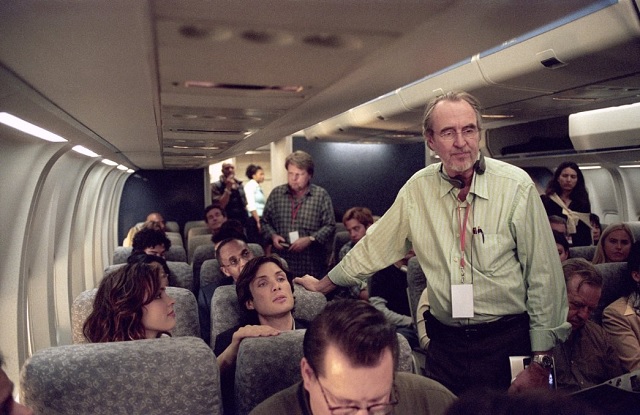 Beloved horror filmmaker Wes Craven (A Nightmare on Elm Street, The Hills Have Eyes II, Scream) is working with Universal Cable Productions to produce content for NBCUniversal and affiliated networks, Deadline reports. At Syfy, Craven is set to write and direct author Daryl Gregory's dark fiction We Are All Completely Fine. Gregory's story is about an experimental psychologist with a support group for survivors of "horror-movie" scenarios. As one might expect, the group therapy sessions stir up old demons and traumas. This story is an exploration of harm, damage, and survival, and it crosses fantasy, horror, and mystery genres. All of this make it ideal for Craven's innovative and imaginative horror style.
Also at Syfy, Craven will executive produce a series adaption of his 1991 movie The People Under The Stairs. In the 1991 film, a young unfortunate boy gets trapped inside the home of his family's evil landlords after trying to break in for revenge, only to discover the evil couple were "rearing" stolen children under the stairs. This new project, of the same name, is supposed to be part Downton Abbey, part The Amityville Horror, according to Deadline. The story is about a young woman's disappearance at a grand manor, and the search that uncovers ancient horrors buried within the old family estate.
Craven's third project with UCP is executive producing a sci-fi horror project called Disciples, based on Steve Niles' forthcoming graphic novel. Disciples is a dystopian imagining of the future where the elite are the masters of space, colonizing moons and planets. In Disciples, three deep space private dicks are hired to rescue a senator's daughter from a brainwashing space cult on Jupiter's moon Ganymede.