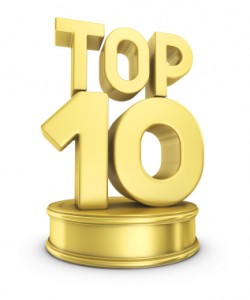 Love can be a many splendid thing…both in triumph and sometimes in tragedy. The emphasis of this sentiment is mainly on the latter as tragedy can be defined in various degrees of despair. Consequently, we have endured all sorts of conflict between lovers in cinema throughout the history of frequenting the movies.
In You've Lost That Loving Feeling: Top Ten Tragic Lovers in the Movies we will look at a selection of films where the tragic circumstances have shaped the foundation of film lovers convincingly. The tragic overtones come in all varieties: marital discourse, criminal activity, fraud, addiction, etc. Granted that there are probably bigger and better choices for lovey-dovey antagonism that could be cited in You've Lost That Loving Feeling but hey…the outcome remains the same: hampered relationships that are creatively rooted in turmoil.
The spotlight of "lovers" are open to discussion in the realm of combative married couples, same sex partners, young romance or forbidden feisty love affairs. Of course combining conflicted lovers and the tragic events and behavior that overcomes them make for some explosive psychological punch at the box office.
The selections for You've Lost That Loving Feeling: Top Ten Tragic Lovers in the Movies are (in alphabetical order):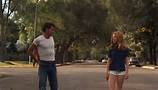 1.) Badlands (1973)
WHAT'S THE REEL DEAL: Filmmaker Terrence Malick's slow burn chilling early 70's crime caper Badlands presented a disturbing portrait of youthful criminal rebellion and ribaldry set against the late 1950's picturesque landscape of the South Dakota badlands. Future Oscar winner Sissy Spacek and Golden Globe winner Martin Sheen play the merciless "Bonnie and Clyde"-esque runaway couple that went on a killing spree in the aftermath of Sheen's Kit slaying Spacek's Holly's disapproving father (Warren Oates). Fifteen-year old Holly was stuck in the dead end surroundings of her sleepy-eyed town until the much older twenty-something T-shirted James Dean-cloned rebel Kit came on the scene and seduced her with his lethal swagger and cynicism. Kit "rescued" Holly from her drab existence and together they embarked on a twisted odyssey in forbidden love and mayhem as they slaughtered people in their path to reckless disillusionment. Badlands' lovebirds Kit and Holly were the poster tandem for youth-oriented alienation and detachment within the American heartland of surfacing tension and stagnation.
2.) Bonnie and Clyde (1967)
WHAT'S THE REEL DEAL: Director Arthur Penn's biographical crime drama Bonnie and Clyde riveted audiences in the late 60's with its unsettling showcase of gunplay violence as it depicted the explosive exploits of infamous bank-robbing lovers Bonnie Parker (Faye Dunaway) and Clyde Barrow (Warren Beatty) along with the rest of the Barrow gang. The energized passion for bank heists matched this corrosive couple's amorous commitment to one another. The life of crime and the challenge it brought during the Depression-era hard times in the spacious Mid-west gave a soulful naughtiness (and notoriety) for the legendary carnal-loving crooks to make their mark in American history as one of the most charismatic yet caustic romancers ever to burden the banking industry. Soon, the tragic end for Bonnie and Clyde would solidify a crime-ridden legacy courtesy of a hail of bullets from law enforcing authorities that seemingly got the last laugh.
3.) Days of Wine and Roses (1962)
WHAT'S THE REEL DEAL: One of the most revealing and compelling character studies on marital meltdown and addiction was demonstrated in Blake Edwards's sobering melodrama Days of Wine and Roses. Two-time Oscar winner Jack Lemmon and Lee Remick star as Joe and Kirsten Clay, a married couple exposed to the demons of alcoholism. As a public relations exec, Joe's social drinking is part of his notable identity in doing good business with his clientele. However Joe's craving for alcohol, business-related or not, spirals out of control and soon creates an addiction for the former non-drinker Kirsten. Together, the Clays find a renewed emotional connection through the bottle that will prove to be detrimental to their marriage. Embracing and powerful, Lemmon and Remick skillfully stamped the Clays as one of cinema's tragic lovers slaving under the unassuming masking of alcohol dependency.
4.) Double Indemnity (1944)
WHAT'S THE REEL DEAL: Writer-director Billy Wilder's seductive film noir Double Indemnity never gets tired in its scheming skin of shady dames and deception. The cunning lovers involved, insurance sales representative Walter Neff (Fred MacMurray) and Phyllis Dietrichson (Barbara Stanwyck), hatch a love affair as well as a duplicitous plan to murder Phyllis's husband. Phyllis, the wife of one of Walter's clients, is enthusiastic about offing her spouse for financial gain. However, Walter decides to put an exclamation point on the scandalous scheme by taking advantage of the double indemnity insurance clause that would ensure a bigger payoff. Both Walter and Phyllis are attached lipstick and murder but meet a major obstacle when an insurance investigator dares to question the circumstances behind the so-called accidental passing of Mr. Dietrichson (Tom Powers). Cheating, greed, misguided opportunity, extra-marital affairs–all encompasses the tawdry love connection of Wilder's unctuous twosome as played to perverse perfection by MacMurray and Stanwyck.
5.) Monster (2003)
WHAT'S THE REEL DEAL: Writer-director Patty Jenkins produced an unsettling account of real-life Florida-based prostitute Aileen Wuornos (for which Chalize Theron won her best actress Oscar) and her killing tendencies of various johns in the blistering biopic Monster. Theron portrayed the desperately high-strung hooker-turned-serial killer with eerie indignation thus verifying her right to having that Academy Award grace her mantle. While Aileen performed tricks around Daytona Beach for the unlucky clients that succumbed to her wrath she found time to strike up a friendship then romance with the diminutive yet privileged tomboy Shelby (Christina Ricci). Aileen's sexual (and non-sexual) experiences with Shelby actually helped humanize her and instilled shades of hope and happiness amid the psychological madness that consumed her miserable existence. Unfortunately, the loving times and emotional dependency between the lost women could not overcome the beastly deeds on the streets that Aileen Wuornos cultivated from a difficult lifetime of destruction and despair.
6.) Natural Born Killers (1994)
WHAT'S THE REEL DEAL: Filmmaker Oliver Stone's high-octane hedonistic crime caper Natural Born Killers served as a twisted commentary on societal violence and the sensationalized exuberance of the exploitative media that promotes such violent reinforcement. Stone presents a pair of blood-thirsty lovers in Mickey and Mallory Knox (Woody Harrelson and Juliette Lewis) as they become the audience's terrorizing tour guides in the grand and gruesome havoc that they initiated in their path of pain and perversion. The insanity of all the senseless bloodshed seems to feed the cold-hearted psyches of Mickey and Mallory as they bond in excessive brutality. Natural Born Killers was deeply criticized for its over-the-top debauchery and received a mixed reception from critics and moviegoers alike. But Stone's cringe-worthy account of a psychotic killer couple on the run captured the depravity of murdering misfits as well as made us think about complicity of the media's involvement for contributing to the raging improprieties of human chaos and corruption. Semi-comical, calculating and creepy, Natural Born Killers is inexplicably underrated and misinterpreted but Mickey and Mallory represent the very essence of lunatic lovebirds gone over the tragic edge.
7.) Reversal of Fortune (1990)
WHAT'S THE REEL DEAL: It is a timeless tale that should not be unfamiliar to the skeptics that closely monitor high society. The behind-the-closed doors scrutiny of the wealthy gone corrupt is commonly characterized by marital affairs, excessive drinking and pill-popping, lack of communication, grand elegant estates that ooze posh but carry no passion or pleasure, etc. In Barbet Schroeder's biopic Reversal of Fortune that depicted the real-life von Bulow case (based upon Harvard law professor Alan Dershowitz's 1985 book) we are shown the ultimate extravagance but emotional indifference of Rhode Island-based affluent power couple Claus von Bulow (Jeremy Irons in his Oscar-winning role) and wife Sunny (Glenn Close). When Sunny von Bulow falls into a coma then eventually is declared brain-dead the suspicion for her demise is directed at Claus. Enter the renowned law professor Dershowitz (the late Ron Silver). He is hired by Claus von Bulow to defend him in a highly publicized murder case. Dershowitz and his team of devoted Harvard law students reluctantly accepts the challenge to represent the distant and snootily arrogant von Bulow. But the stoic and unlikable von Bulow is a peculiar curiosity and challenge to the inquisitive Dershowitz. The highly acclaimed Dershowitz is not a fan of the pompous aristocrat but he recognizes that even filthy rich cads such as Claus von Bulow are entitled fair protection in court. Despite all the glamour and glitz of a lavish lifestyle beyond comprehension it did not prevent tragedy from befalling the ultimate fate of Sunny and Claus von Bulow.
8.) Romeo and Juliet (1968)
WHAT'S THE REEL DEAL: William Shakespeare's classic story of "star crossed lovers" has been reinvented on stage, television and screen for who knows how many times in one's lifetime. Everybody knows about the tragic conclusion between the young forbidden lovers as their friction-making families in the Montagues and Capulets did not help any in causing the devoted duo to meet their ultimate demise. In director Franco Zeffirelli's stylish and vibrant Italian production of 1968's Romeo and Juliet we are treated to a visually stunning and enriching take on the Bard's youthful romancers as portrayed by charismatic leads Leonard Whiting and Olivia Hussey. Shakespeare's Romeo and Juliet (regardless of any other artist's interpretation) is the epitome of a profound young love story resourcefully flirting with both boundaries of triumph and tragedy.
9.) Sid and Nancy (1986)
WHAT'S THE REEL DEAL: Nothing screams loud about a controversial love affair immersed in sex, drugs and rock 'n roll more convincingly than writer-director Alex Cox's brilliant and biting biopic Sid and Nancy. The tremendous toxic performances by Gary Oldman and Chloe Webb turn this cautionary tale of artistry and addiction into a penetrating piece of shocking cinema. The story chronicles the down spiral of Sid Vicious (Oldman), the former bombastic bassist for the British punk group The Sex Pistols and his equally strung-out girlfriend Nancy Spungen. While undertaking his new career as a solo artist the heroin-addicted Vicious wakes up in an understandable haze to find his lover Spungen stabbed to death. Naturally all fingers point to the troubled singer for his girlfriend's grisly demise. Thoroughly disturbing, hypnotic and fascinating, Sid and Nancy is a tragic tapestry of broken expectations on every level imaginable.
10.) Who's Afraid of Virginia Woolf? (1966)
THE REEL DEAL: Filmmaker Mike Nichols explores the flammable frustrations of an aging and constant bickering married couple (played by real-life celebrated news-making Hollywood couple Richard Burton and Elizabeth Taylor) in the intensifying marital melodrama Who's Afraid of Virginia Woolf? George (Burton) is an associate history professor at his father-in-law's university. Martha (Taylor's Oscar-winning role) is the mother of their unseen 16-year old son. Not only is the stabilizing bitterness, marathon-long verbal arguments and lingering resentment serve as the consistent basis for the middle-aged couple's sense of being but the vitriolic vibes are fortified by the consumption of alcohol to boot. Another university faculty member in younger biology professor Nick (George Segal) and his sheepish wife Honey (Sandy Dennis in her Oscar-winning role) join George and Martha for drinks and are thrust into the drunken darkness of the matured tandem's clashing. Absorbingly raw and confrontational, Who's Afraid of Virginia Woolf? makes one wonder what Dick and Liz were really like as sparring partners away from the cameras and fanfare.
HONORABLE MENTION
Jeffrey Beaumont and Dorothy Vallens from Blue Velvet (1986)
–Frank Ochieng