The End of the Tour is just the latest in a series of movies that feel tight, contained, and downright theatrical. Much of this has to do with the film's incredibly basic premise, one where two characters simply sit and talk. These films don't feel cinematic. They feel inherently small, and lack any obvious sense of grandeur or ambition. So why make a movie like this? These are films that lack any obvious cinematic qualities, especially in terms of scale, stakes, and grandeur. In spite of this, though, these small cast films are often excellent. They prove to be compelling throughout, even if the characters in question are the only things that drive the action forward at all. To understand what makes The End of the Tour a success, it becomes necessary to look back at other films that are similar in scale and ambition. These are just five of those films, ones that may explain what exactly makes "small" movies work.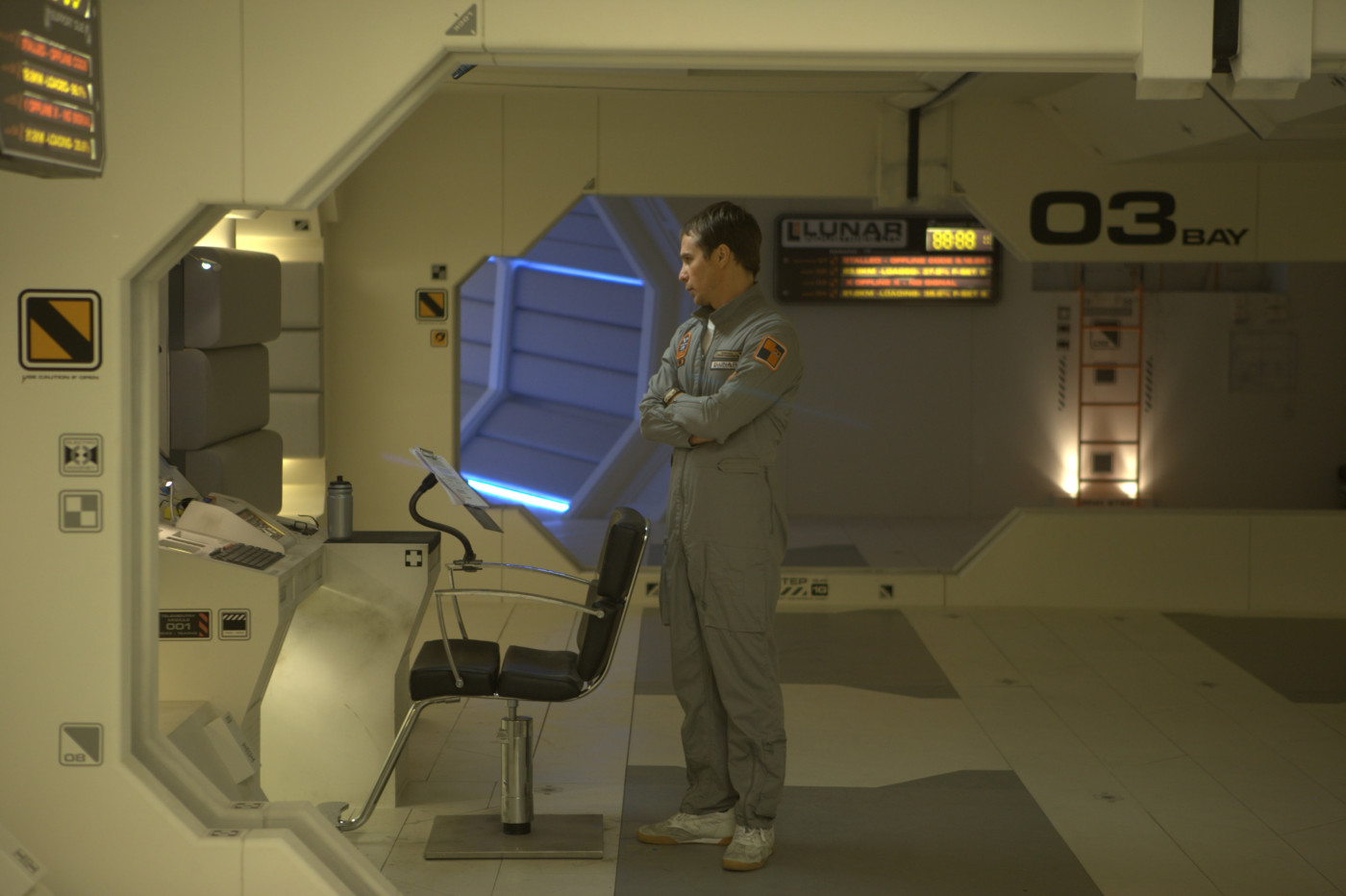 Moon
A film with really only one central character, Moon explores the life of a man who has been stationed on the moon by himself for a three year stint. Sam Rockwell stars as this lone figure, whose only social interaction comes from a robot named GERTY, voiced by Kevin Spacey. Rockwell's performance is one of the film's chief merits, and his character's journey proves to be a profound one as we watch him go through existential fears about his place in the world and his sense of identity. Moon's trick is one that is a common thread in these pieces, in that it allows the character at its core to be truly vulnerable and expressive. There is no reason for him to mask his emotion, and Rockwell's Sam Bell is all the more raw as a result. What makes the film worth its weight in cinematic gold, though, is the atmosphere it is able to achieve by putting its audience on the moon. Moon is a film that is interested in what it can do with its seclusion. It proves its merits by placing the viewer inside this isolateed atmosphere, and allowing Rockwell to openly express within it.
Locke
A recent release, Locke is the story of one man on a drive to London. While on the road, Tom Hardy's Ivan Locke watches his entire life crumble because of a single mistake. Interestingly what destroys Locke is not the mistake itself but his attempt to reckon with it, largely because of his belief that he must correct the mistakes his father made raising him. Locke is similar to Moon in that it takes a large part of its thrust from seeing what Locke does when he thinks no one can hear him. Even more fascinating are the character's attempts to keep his life from disappearing before his eyes. Locke sees himself as the hero in his journey, correcting mistakes made in the past. Viewers see events through his eyes, and as a result they come to understand how his decisions are rational ones, at least from his perspective. Locke experiments with these sympathies, though, by showing us the character at his lowest. It's a thrilling drive, one that shows us how a relenting desire to push forward can obliterate everything in its wake.
Venus in Fur
A completely different take on a small cast than the previous two, Venus in Fur plays almost entirely like a play in and of itself, and with good reason, as it was adapted from one. The entire film is set in a theater, and while this would seem to be an argument against its adaptation to the screen, it actually seems to work in the film's favor. It follows an actress who has missed her audition as she attempts to convince a director that she deserves the play's lead role. It's directed marvelously by Roman Polanski, and so many of the film's choices are ones that support the somewhat ethereal nature of the film's leading lady. We see Vanda, played marvelously by Emmanuelle Seigner, enter and exit as if she were an apparition. The relationship between the characters and the titular play that they interpret and act out is one that flirts so close to reality that it becomes almost impossible to distinguish between the actress and director themselves versus the roles they're acting out. All of this adds exciting levels of surrealism to the world of the film, even as it remains incredibly introspective for its two leads. Venus in Fur is about art, the personal nature it has to those who make it, and to the audiences who seek it.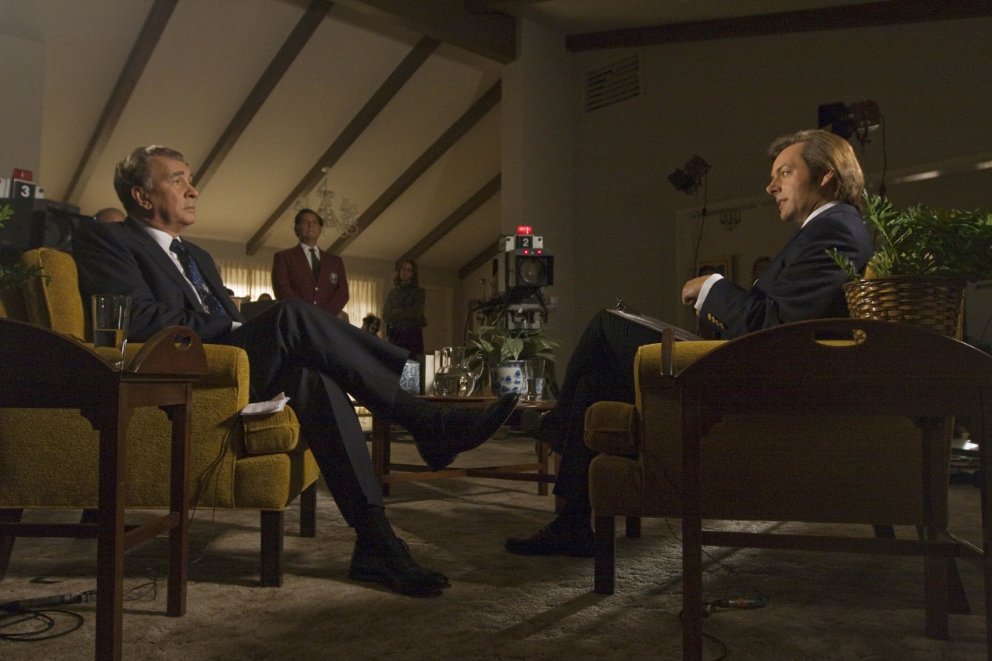 Frost/Nixon
Frost/Nixon has its fair share of background characters, but its thrust comes from the scenes shared by David Frost and Richard Nixon as they tape their famed interviews after Nixon's resignation from the presidency. The performances here are outstanding, as Michael Sheen's Frost battles for legitimacy against Frank Langella's Nixon. Though both characters are rich and complex, it is ultimately Nixon who seems to be made both human and pitiable as we come to understand precisely why he believed it was necessary to plant those tapes in the White House. The film's climax, one that ultimately proves to be a victory for Frost, is made intentionally melancholic because it destroys Nixon and his false hopes about a return to prominence. The film's cinematic edge comes from its faux-documentary style, which heightens the realism at work as the two characters face off. This style also highlights the similarities between two men who could not be more different on paper. The film is one about struggles; both the normal human instinct for survival and the even more desperate desire to remain relevant.
My Dinner with Andre
Perhaps the definitive "why is it a movie?" film, My Dinner with Andre is precisely that. The film is simply an account of a dinner had between two men who have not seen each other in several years. These two men, actors playing themselves, simply sit, talk, and enjoy food. From Wallace Shawn we hear woes of life in New York attempting to produce plays, and from Andre Gregory we hear questions that are much more existential. Gregory however is more interested in describing experiences he had abroad, and in discussing the ways in which he has witnessed various groups around the world live and behave. This film is one that is theatrical almost entirely. Its existence as a film is puzzling to say the least. And yet, the film is so perfectly measured and prescribed that it could not have been told in any other medium. It's a film that revels in the close-ups of its two leads, and one that also benefits a great deal from the voice-overs of Shawn, who is coming to grips with Gregory's views just as the viewer is. My Dinner with Andre is small to be sure, but that doesn't make it un-cinematic.
In many ways, that is what all five of these movies, and The End of the Tour, share. They are an argument for the tiniest form of cinema, one devoid of many of the most commonplace tropes of blockbuster storytelling in the 21st century. That's probably why it's so easy to wonder how these movies got made. They break the mold, and always have. These movies got made to support an argument for cinema as storytelling, which can function on all scales, both small and large. A close-up is just as much unique to cinema as an explosion, though undeniably less flashy. The brilliant thing about movie-making is there are no stories that cannot be made into movies. Cinema itself is cinematic enough. That is, as long as you know where to point the camera.
[wpchatai]