We recently posted an article (along with some images) about the upcoming Quentin vs. Coen – art show by Spoke Art. The show is you guessed it, a tribute to the films of Tarantino and the Brothers", a followup to last year's highly successful Bad Dads – a tribute to Wes Anderson.
Ken Harman (founder of Spoke Art) was kind to send us a ton of new images he compiled from the show that I think our readers will enjoy. I am only posting the Tarantino inspired images today, but come back on the weekend to see the Coen bros. art work.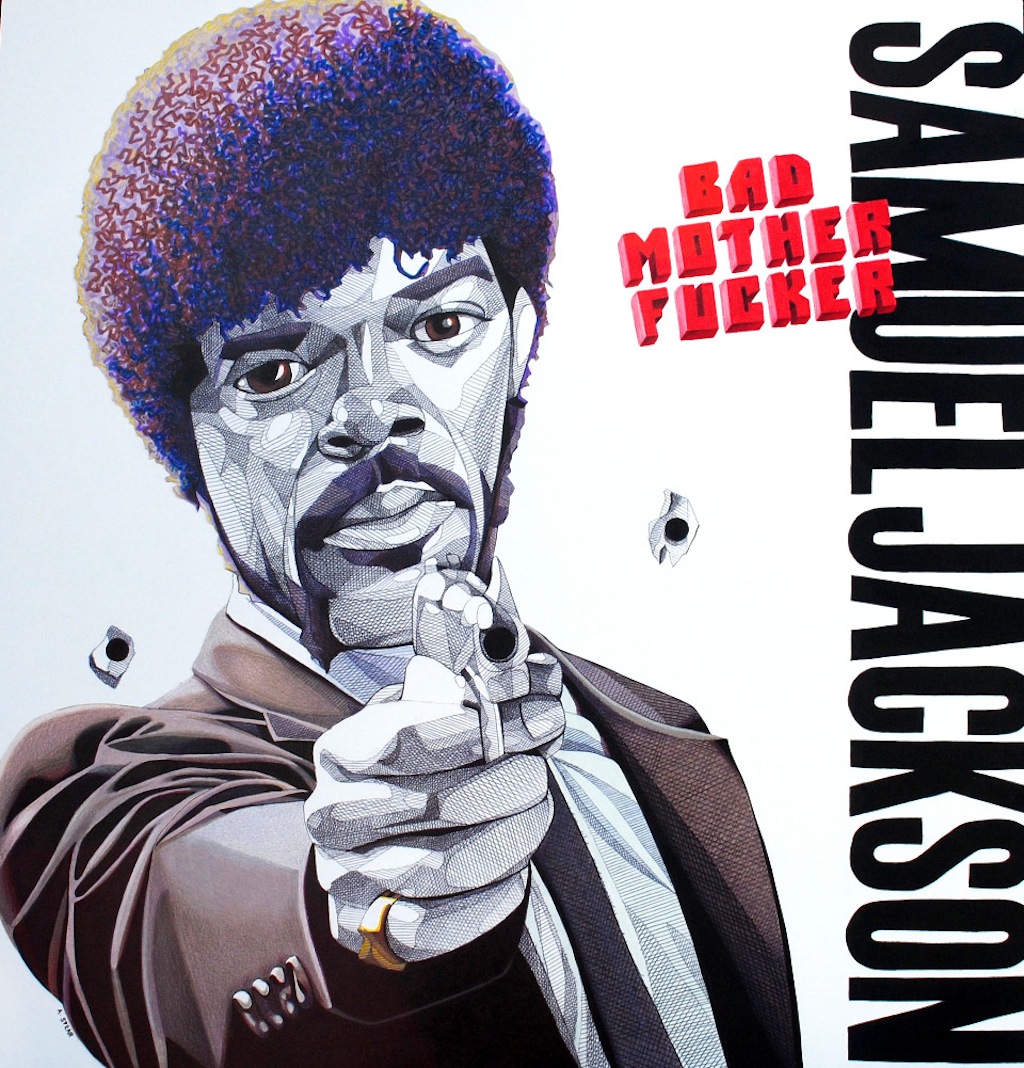 For Quentin vs. Coen, Spoke Art has arranged a battle-royal style art show featuring over 100 world class artists from the new contemporary art scene. Painters, screen printers and digital artists were invited to reinterpret their favorite scenes, characters and films from the heralded directors, resulting in an eclectic showing of inspirational fine art.
The first installment of our "versus" series, Quentin vs Coen looks to expand on the concept of a pop-culture themed art show by pitting together two directors who share overlapping or similar stylistic themes, and allowing the viewer to decide their favorites. Though there are many distinct differences between the bodies of work created by both Quentin Tarantino and the Coen Brothers, their crafting of generation-defining soundtracks, the penchant for ubiquitous violence, their casting of the same actors (notably Steve Buscemi), and their ability to constantly create spectacular works of varying genres (everything from Kung-Fu to crime dramas to westerns), have cemented both Quentin and the Coens as some of the most important directors of our generation.