Batwoman #36
Written by Marc Andreyko
Pencils by George Jeanty Inks by Karl Story
Last month, Batwoman saw Kate Kane working alongside the likes of Red Alice, Clayface, Ragman, and Etrigan the Demon in space while fighting the forces of Hell and Morgan le Fey. It served as a proper introduction to Batwoman's new occult themed team: the Unknowns. Now the series jumps back to explain the hows and whys of last issue. This month manages to perfectly balance both the oncoming mystical madness and the fallout from the last year or so of story lines.
As the status quo stands, Kate Kane has been unwittingly made a vampiress by her current girlfriend Natalia Knight. She's been experiencing blackouts when her newfound blood lust flares up, and in this issue, nearly has her chow down on a pair of graffiti artists. A mystery begins when a shady cult performs sacrificial ceremony that murders everyone there, save for one man. While investigating with the Gotham PD, Kate runs into her ex, Maggie Sawyer. Also brought in is one Jason Blood, the former host to Etrigan the Demon, who's been living out a happier life until he meets a dying survivor of the ceremony. The future members of the Unknowns are finding themselves slowly but surely crossing paths whether they like it or not.
Marc Andreyko, if nothing else, is a writer who doesn't shy away from difficult material. Even when saddled with the controversial cancellation of the Batwoman wedding, he takes it on as a challenge. A lesser writer would have just cut characters like Maggie Sawyer out of the story, but Andreyko reels her back in. She's still a facet of Kate Kane's life for both good and bad. The two only have a small exchange, but it says a lot about their relationship to each other. Speaking of problematic relationships, there's the vampire Natalia Knight, a.k.a. Nocturna whose forcing herself into Batwoman's life. The situation almost reads likes something out of Spider-Man. Thankfully, there's no appearance of her dull supporting villain, Night-Thief, or the assassin Killshot. Both were forgettable and hopefully won't be returning anytime soon. Overall, it seems like Andreyko is having a better time writing the series now that it's hit the mark between street crime and sinister occultism. In fact some scenes would only need a few character changes to actually be a good episode of Buffy the Vampire Slayer.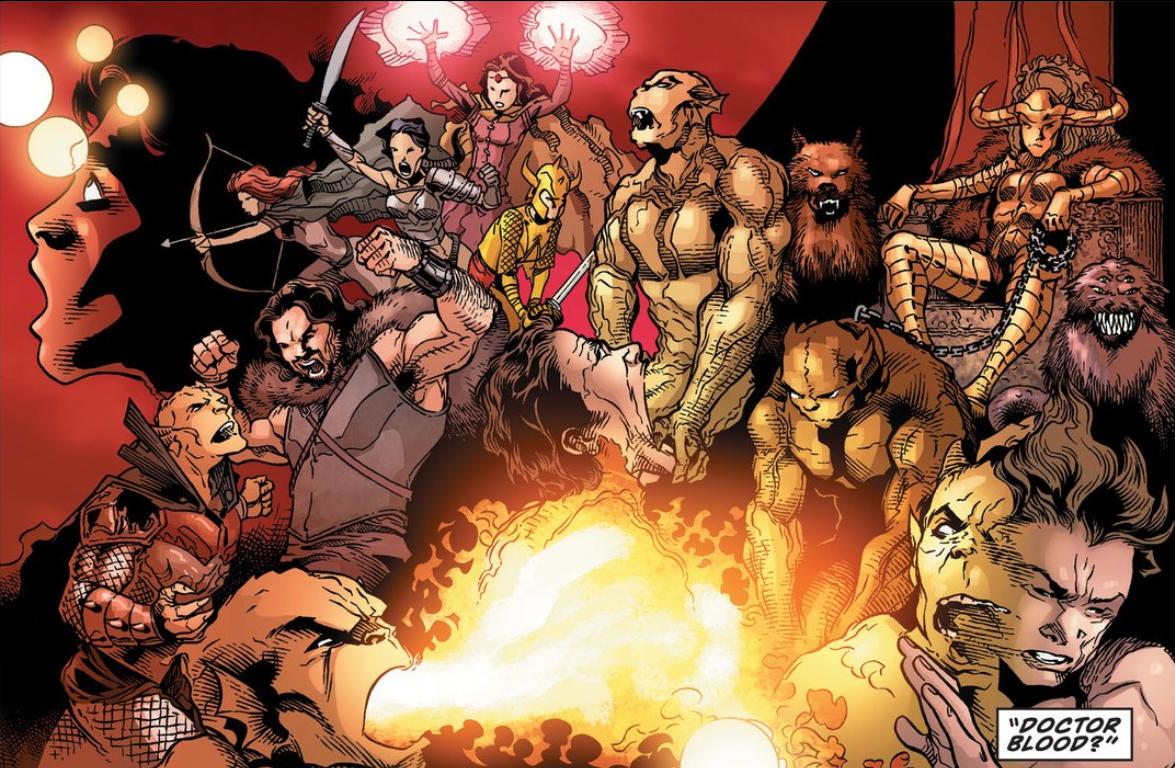 That's what has the choice of George Jeanty make a lot of sense. He knows how to do magic, dark cityscapes, and monsters. At the same time, his style starts getting strange when it involves long flowing hair or billowing clothes. The material starts taking on a weird muddy water aesthetic. It's especially jarring when he does human faces at a distance. If his pencilling felt more solid, any issues with art would dissipate.
Batwoman #36 carries on with the potential of last issue. The series is no longer trying to live in the shadow of J. H. Williams III and Haden Blackman who themselves were trying to live in the shadow of Greg Rucka. Marc Andreyko is finally giving his own identity to the title and brings in a fun cast of characters in this tale of demons, golems, vampires, and mud monsters and part three is quickly turning into something well worth looking forward to.
[wpchatai]