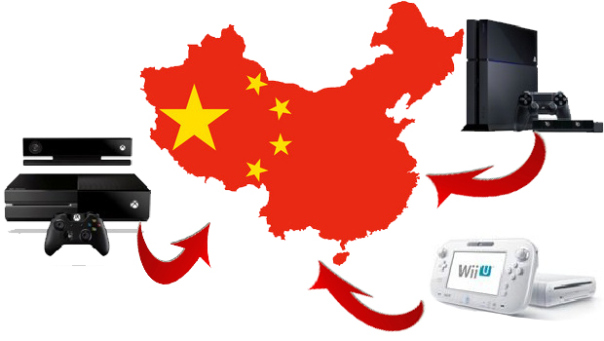 After nearly 15 years of restricting the manufacturing and sales of video game consoles, China has lifted a ban on foreign and domestic gaming companies. At long last Sony, Microsoft, and Nintendo will be able to sell anywhere in the country. Previously, regulators confined consoles to the Shanghai Free Trade Zone.
Last year, China had began relaxing their rules on gaming as part of a "pilot" program that tested the effects of gaming on players. There was still plenty of red tape involved however, since the government had to approve any games that were sold. Deeming the "pilot" a success, China's Ministry of Culture felt it could safely lift the console ban.
According to The Independent
The ban was first put into force in 2000, for various reasons including "threatening state security, damaging the nation's glory, disturbing social order and infringing on others' legitimate rights."

Chinese gamers have previously been limited to PC and mobile games, and the gaming scene in the country is very different to the rest of the world – with many consoles being much more basic than newer machines produced by Microsoft and Sony.
Following China's announcement that gaming companies were now free to roam the country, WiiU Daily reported that Nintendo's stock has already risen close to 11% in Japan. Sony saw a less impressive 1.3% rise in their stocks. This disparity in stocks makes sense since China's gaming scene is heavily focused on PC and mobile gaming. With Nintendo leading the pack in the handheld console department, not to mention the family friendly market, it's only logical that China would favor Nintendo over the competition. Further proof of this comes from Digital Trends which reported that "The Xbox One and PlayStation 4 are already available in China, though sales have been rather unimpressive. Only about 550,000 of those two consoles are expected to sell in the country this year." China's gaming market, which includes sales of mobile video games and consoles, is estimated to be worth $22.2 billion this year which will surely inspire gaming companies like Sony and Microsoft to adjust their marketing strategy in order to court Chinese gamers.
Only time will tell if gaming's giants can crack the PC dominant scene.
Chat Box - Go ahead, make my day and ask me questions about movies and TV shows...