If you think back to some of the most successful Hollywood blockbusters of the last three decades, chances are that Tom Hanks has starred in a fair few of them.
Hanks may have debuted as a comic actor with his feel-good all-American persona, but he's also shown himself to be a complex and sensitive artist who isn't afraid of exploring the darker side of the human condition.
Here we take a look at four films that show Tom Hanks at his comic and dramatic best.
Forrest Gump
If you can look past the clichés and the chocolate jokes, you'll see why this movie is considered a modern classic. Hanks won an Oscar for his performance as the simple southern boy with a heart of gold who manages to be present at some of the most poignant moments in modern American history.
He's supported by a stellar cast including Robin Wright who plays his love Jenny and Sally Field as Mrs Gump. The special effects at the time were truly ground breaking and allowed Hanks to share the screen with icons such as Elvis Presley and JFK.
Saving Private Ryan
Stephen Spielberg is credited by some for making one of the greatest war movies of all time with Saving Private Ryan. Hanks is riveting as Captain Miller – an enigmatic officer charged with leading a rescue mission for Private Ryan from behind enemy lines in Normandy.
This role was a complete departure from Hanks' usual comic repertoire and he was nominated for an Oscar for his performance. The film was also applauded for lifting the veil of romantic glamour that Hollywood often casts on many WW 2 films.
Toy Story
This was the breakout film that made Pixar studios a household name. It was the first computer animated feature film in Hollywood history and also the first animated film that Tom Hanks lent his voice to.
The special effects were eye-popping for the mid 90s but the real heart of the film was the moving and very funny characters. Hanks brought Woody the pull-string cowboy doll to life with all his insecurities about being replaced by the space-age Buzz Lightyear (voiced by Tim Allen).
In 2009, Toy Story was re-released in 3D so now you can immerse yourself in Woody's adventures on an LG 3D TV like this one, from the comfort of your own home.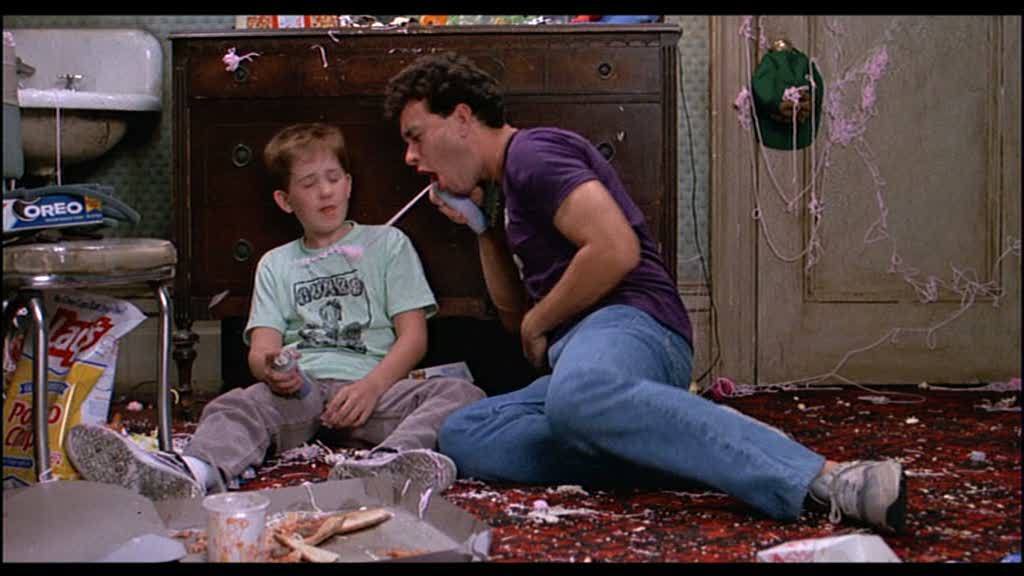 Big
Hanks' comic talent was his mainstay as an actor and in 1988's Big, he showed that he could add a level of sensitivity and warmth to his comedic performances that had not been seen before.
Hanks played 13 year old Josh who changes into a grown man overnight thanks to a strange fortune telling machine. Josh negotiates the complex adult world including office romances, politics and urban isolation with hilarious and heart warming effects.
[wpchatai]