During the year of sequestration due to the pandemic, you've likely binge-watched a number of Netflix shows. If one of those shows was Sweet Magnolias, you probably got hooked on the three best friend characters played by Heather Headley, JoAnna Garcia Swisher, and Brooke Elliott. Prior to her time on the Netflix series, Headley appeared on NBC's medical drama Chicago Med.
1. Headley is married to Brian Musso, a former New York Jets football player.
The couple enjoys a long-term marriage. They wed in 2003 after a lengthy romance. They dated in college.
2. The couple has three children, two sons, John and Jordan, and one daughter.
Their daughter is the youngest child. Rather than an official birth announcement, the actress posted to her Instagram. Her first photo showed just her daughter's foot. A follow-up post showed her holding her daughter.
3. Headley won a Tony Award for her performance in Tim Rice's Aida.
She played the title role, Aida in the Broadway production.
4. Headley studied musical theatre at Northwestern University in Illinois.
She earned a scholarship that paid for part of her studies. During her time at Northwestern, the actress landed her first professional role in an off-campus production of Dream Girls.
5. The actress also performs as a singer.
She won a Grammy Award in 2006 for her song "In My Mind."
6. Headley relishes challenging roles and looks for scripts outside of her comfort zone.
She grew up believing in the phrase "never accept a job you know you can do" and searching out challenges.
7. Her Broadway debut occurred in 1997.
She landed the role of Nala in "The Lion King." Playing a jungle animal has to count as a challenge.
8. Her religion remains important to her as an adult.
She grew up in the church since her dad serves as a pastor. She has said in interviews that her religion remains a big part of who she is. "It's just part of me. It does affect my work. It affects what I pick…Then, after it's picked, it has to instruct how I am within the theatre, on stage, what I hope to bring to the part, what I hope for the audience to see. It does instruct everything."
9. Her acting and music career is her love.
She has told interviewers that she doesn't think of her acting or music as work although she does get paid for it. She loves what she does so much that she doesn't think of it as a job. It comes naturally to her to want to sing and perform.
10. She was born and reared in Barataria, Trinidad.
Her family resided in a vicar's apartment attached to the church her dad pastored on the beautiful Caribbean Island. She played in the churchyard instead of a playground.
11. Headley had many reasons she wanted to win the Tony Award for which she received her first nomination.
Among them, were to honor the show, for her home country, for her high school, and because she thought it would look cool in her house. She also says that actually winning the award became "the scariest and most exhilarating moment" of her life.
12. Winning the Tony and a Grammy was pretty cool, but she's still bummed about a talent show she lost when she was 11.
The first prize was Disney vacation and a $50 gift voucher.
13. Headley grew up singing in multiple choirs in Trinidad.
Even as a child, she was widely known for her beautiful singing voice. She did not act back then though. That was something that sparked an interest in college.
14. Headley recorded Broadway My Way, her latest album, to "try on" songs from various Broadway plays that she loves.
Some of the songs the Broadway star tailored to her own need, but each she feels fits her. They run the gamut of genres from gospel to pop to R&B to traditional show tunes.
15. Headley and Musso built a coach house to expand their home in the Chicago metro.
Musso originally conceived the addition as a recording studio for his wife, but the project grew. Once finished, it turned out to be a three-story, 2,100-square-foot structure with areas for each family member. He added a movie theater in its basement as well as an office for himself. The second home also has a play area for their three children. Designed by Alabama architect Walker Renneker and decorated by Chicago's Amy Storm, Architectural Digest featured the home. It also has a guest bedroom, full kitchen, and outdoor dining area.
16. Headley detests rehearsals but loves performances.
She says, "I am not great with the process. …I'm all about the show. Rehearsals drive me crazy."
17. During the pandemic quarantines and sequestration, the couple and their kids went back and forth between the two homes as a respite.
Even though their house and the coach house are on the same property, it added to the variety they could experience
18. Her character in Sweet Magnolias, Helen Decatur, an attorney, who has been besties with the same two women since high school.
Besties Maddie Townsend (JoAnna Garcia Swisher) and Brooke Elliott (Dana Sue Sullivan) and Decatur open a fictional spa together in the first season.
19. When Headley and Musso decorated their home's coach house, they included furniture they found that honored the places they grew up.
Headley found items from her native Trinidad while Musso picked up wood beams for the ceiling from Alabama, where his dad had played college football. The couple found their dining table at an Atlanta antique market.
20. Headley was born on October 5, 1974.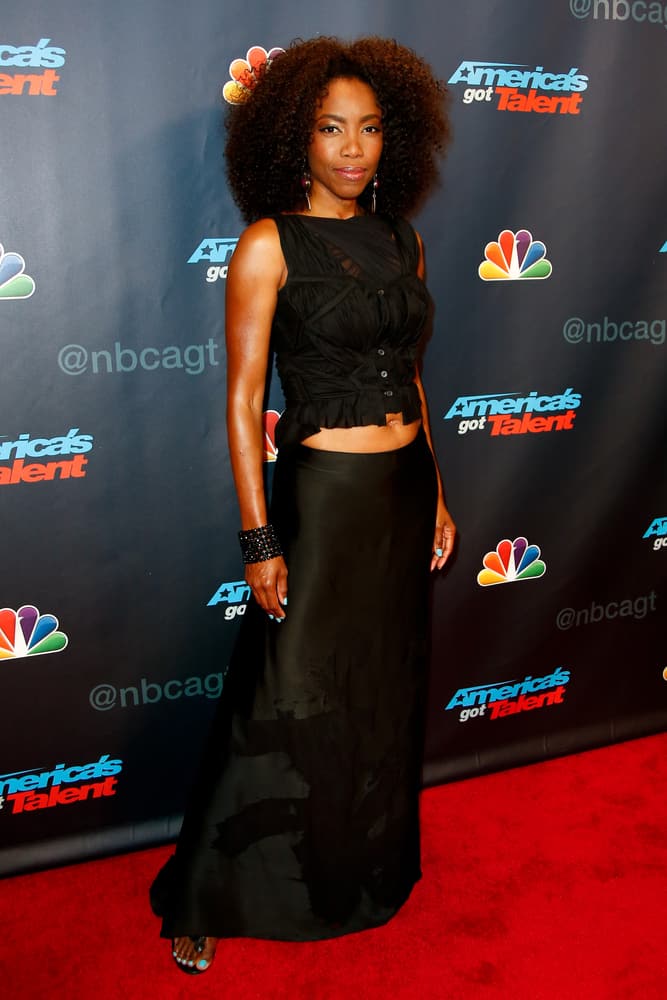 That makes her a Libra.
21. Her parents' names are Hannah Headley and Eric Headley.
22. The actress/singer has one sibling, a brother.
His name is Eric Headley, Jr. His nickname is Junior.
23. She moved with her family to the US in 1989.
They settled in Fort Wayne, Indiana when their dad accepted a job as the pastor of the McKee Street Church of God in Anderson, Indiana.
24. The actress is statuesque like a model at a height of 5 feet 9 inches.
25. She graduated from Northrop High School in Fort Wayne where she performed in the show choir, Charisma.
She also acted in school plays.
These 25 facts will have to get you through the waiting period for season two of Sweet Magnolias. The COVID-19 pandemic put it behind in production. Producers have already publicly stated that they plan to shoot a season two. That will solve the cliffhanger accident that occurred after the prom scene involving the character, Kyle.
In the meantime, you can keep up with Heather Headley by visiting her Instagram. She updates with acting and music news, plus you get to see the latest pics of her cute kids. You can also binge-watch her two other TV shows, She's Gotta Have It and Chicago Med for extra entertainment. According to IMDB, she remains on the cast of Chicago Med as well as Netflix's Sweet Magnolias. Look for lots of Headley on the television as soon as the television series can resume shooting.