Today marks the launch of the Hot Docs Canadian International Documentary Festival's (Hot Docs) 11-day run. Taking place in downtown Toronto, Hot Docs is North America's largest documentary festival — over 200,000 people attended last year's event. Hot Docs 2016 features over 200 films from Canada and around the world, as well as numerous industry sessions and family events.
In order to help you find your Hot Docs groove, here's a list of the festival's must-see movies and can't miss events.
Free Events
Opening Weekend at The Mill Street Hub
Saturday, April 30
Starting at 10am, enjoy a day of great food, fun concerts, and insightful conversations with fellow documentary lovers. At 9pm, cap off the day with live music (in partnership with Canadian Music Week).
Sunday, May 1 Family Day
Free Family Day Shorts – Families can check out a selection of free documentary shorts (suitable for children 8+)
*Free tickets available the day of at the Isabel Bader Theatre box office.
Thursday, May 5 at 9pm
Documentary lovers can attend an outdoor screening of Hip-Hop Evolution outside the Innis building. Get there early to take in some live music.
DOCX
Hot Docs' DocX section celebrates non-traditional documentary work. Beginning Friday, April 29 and running until Saturday, May 7, DocX installations and experiences will be free and open to the public. Don't miss out on The World In Ten Blocks, an interactive exploration of Toronto's Bloorcourt Village.
Virtual Reality and 360 Video exhibits
Free at Hot Docs House and pop-ups at select venues, these virtual reality exhibits are required viewing for technophiles and gadget lovers. Be sure to try out A History of Cuban Dance, Offshore VR, LOVR, and Cardboard Crash.
Most Anticipated Films
(Honourable Mentions)
Fraud
Director: Dean Fleischer-Camp
Hot Docs Debut: Sunday, May 1 at 9:45pm (TIFF Bell Lightbox 4)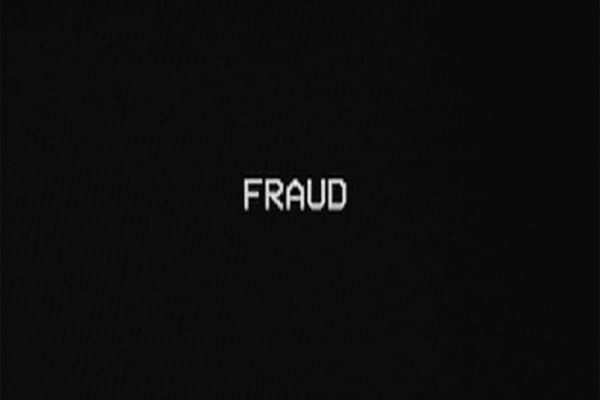 In Fraud, the film's director, Dean Fleischer-Camp, utilizes 100-hours of an anonymous man's video footage to craft a narrative on the "illusory nature of editing." Fraud explores the relationship between who we truly are and the self-image we curate for the world to see.
Fear Itself
Director: Charlie Lyne
Hot Docs Debut: Sunday, May 1 at 10pm (TIFF Lightbox 3)
Fear Itself is comprised entirely of horror movie clips. Director Charlie Lyne cuts together modern horror movies with some truly deep cuts in order to ask the audience, "do horror movies know you better than you know yourself." If you enjoy sitting in dark rooms, feeling terrified while amongst a group of strangers, then Fear Itself may be your best option at Hot Docs.
My Scientology Movie
Director: John Dower
Hot Docs Debut: Sunday, May 1 at 4pm (Scotiabank Theatre 3)
When it comes to investigative reporting, The Church of Scientology is a tough nut to crack. They're famously litigious and adept at quickly jumping out ahead of any scandals or perceived slights. The team of Louis Theroux and director John Dower took a different approach to exposing the church; they produced a film about the organization using the church's own videos as well as other available source material. During the course of the film, Theroux and Dower attract the church's attention, and the events that unfold are strange, unsettling, and extremely entertaining.
Hot Docs Top Five Must-See
5 – Hip-Hop Evolution
Director:Darby Wheeler
Co-directors: Sam Dunn & Scot McFadyen
Hot Docs Debut: Friday, April 29 at 7pm (TIFF Bell Lightbox 1)
Hip-Hop Evolution takes the audience to the Bronx and Harlem, hip-hop's cradle of life. Through interviews with hip-hop's forefathers, Afrika Bambaataa, Grandmaster Flash, and Kool Herc, the film traces the art-form's timeline from grass-roots movement to multi-billion dollar industry. Hip-hop Evolution is packed with keen insights and archival footage that will entertain hip-hop fans and non-fans alike.
4 – Norman Lear: Just Another Version of You
Directors: Rachel Grady & Heidi Ewing
Hot Docs Debut: Saturday, April 30 at 6:15pm (TIFF Bell Lightbox 1)
Norman Lear is an undeniable legend. Lear revolutionized the television sit-com while ausing them as a platform to expand the nation's social consciousness. Go back and watch some random Good Times and All In the Family episodes and you'll be shocked at how many plots could have been ripped from today's headlines. Lear's boundary-pushing work paved the way for many shows on the air today. Jon Stewart, Amy Poehler, and Rob Reiner, each open-up about Lear's influential career.
3 – Weiner
Directors: Josh Kriegman & Elyse Steinberg
Hot Docs Debut: Friday, April 29 at 3:30pm (Isabel Bader Theatre)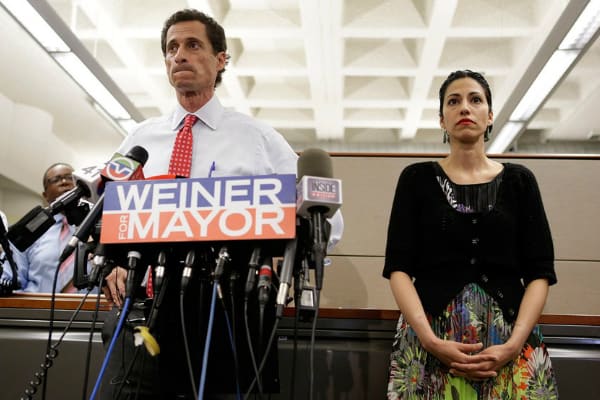 Anthony Weiner was a political star on the rise when a sex scandal brought him crashing back down to Earth. After two years of rehabilitating his image, Weiner decided to enter New York's mayoral race (he also chose to bring a documentary crew along for his campaign). Unfortunately for Weiner, another sex scandal pops up during his campaign — fortunately for the audience, the documentary team is there to capture all of it. Weiner is one of Hot Docs' can't miss films.
2 – Under the Gun
Director: Stephanie Soechtig
Hot Docs Debut: Tuesday, May 3 at 3:15 (TIFF Bell Lightbox 1)
Under the Gun shines a spotlight on America's gun violence crisis, explores the role gun culture plays, and investigates why politicians won't stop its rising tide. The film introduces families on both sides of the ideological debate, including a father who lost his child in a mass shooting, a rehabbing politician whose been shot in the head, and a mother who straps on an assault rifle when she takes her baby for strolls. Under the Gun's political insights, humanizing interviews, and soul-crushing moments are sure to inspire fierce debate amongst Hot Doc's audiences.
1 – De Palma
Directors: Noah Baumbach & Jake Paltrow
Hot Docs Debut: Monday, May at 2 6:15pm (TIFF Bell Lightbox 1)
There is no need to convince you, dear reader, to watch this next documentary. Allow me to simply list of this man's filmography: Scarface, The Untouchables, Carrie, Mission: Impossible. A cinephile couldn't dream up a more intriguing film; nearly two-hours of Brian De Palma sharing insights and anecdotes regarding his 50-year movie career. I'm going to go line up for this film right now.
Chat Box - Go ahead, make my day and ask me questions about movies and TV shows...