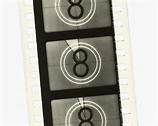 Alcoholism in the movies have been played for both dramatic and comical effect. In fact some of the binge drinking done on the big screen have garnered considerable praise and pathos resulting in many performers winning Oscars and Oscar nominations based on this very serious addiction.
The alcoholic in cinema is larger in life because it is a societal reflection of the demons and destruction that affect millions of people globally. Film allows for the liberty to use creative licenses to highlight the physical and psychological pain and false feelings of pleasure to convey the true face of alcoholism and its hold on fictional characterizations that are bound by the poisonous allure of the bottle. However heavy-handed or hearty it may seem in portraying the detached drinker or happy drunk one thing is for certain…the depth and dimensional range of the chronic cinema sipper has never disappointed in giving movie audiences a sense of sympathy or outrage for a deadly affliction that persists beyond the fantasy world of the big screen.
The I'll Drink to That…: Top 10 Alcoholic Movie Characters are:
1.) Arthur Bach (Dudley Moore) from Arthur (1981)
Steve Gordon's Arthur (and not the forgettable 2011 remake with Russell Brand and Helen Mirren) told of a lovable but spoiled alcoholic Arthur Bach (Oscar-nominated Dudley Moore) that simply wants to have a constant jolly old time and not grow up. The pint-sized privileged man-child is pressured to marry a wealth socialite Susan Johnson (Jill Eikenberry) if he is to inherit the family fortune. Instead, Arthur fancies a pretty petty shoplifter Linda Morolla (Liza Minelli).
So Arthur is torn between two women: Susan, the moneybags Missy that can further pad his comfortable posh lifestyle of lavish intoxication and lack of responsibility or the financially-strapped street-wise Linda, a down-to-earth New Yorker who really loves Arthur and hopes that he changes his free-wheeling ways by experiencing a reality check. Next to his trusty chauffeur Hobson (Sir John Gielgud's Oscar-winning role) Arthur has never really loved or depended on anyone to want to set him straight. Singer-composer Christopher Cross's soothing and whimsical tune "Arthur's theme ("Best That You Can Do") won the Academy Award for best original song and sums up the giddy sentiments in that memorable lyric "when you get drunk between the moon and New York City…"
2.) Kid Shelleen (Lee Marvin) from Cat Ballou (1965)
At one time notorious gunfighter Kid Shelleen (Lee Marvin) had a solid reputation in the way he handled his firearms. Shelleen was feared and not to be messed with based on his deadly shooting skills. This is why Catherine "Cat" Ballou (Jane Fonda) hired his services in an effort to seek protection for her father Frankie's Wyoming-based ranch and exact vengeance on the ones responsible for her daddy's demise. Little did Cat realize that the once mighty Kid Shelleen is nothing but an alcoholic saddle stiff with a seemingly drunker horse.
Cat Ballou is the unconventional and quirky western that earned Marvin the Oscar for best actor playing the dual roles of the ridiculously inebriated gunfighter Kid Shelleen and hired gunslinger Tim Strawn whose target is eradicating Cat Ballou's perished papa. Marvin's drunken bum is wickedly inspired and the supporting cast populated by the likes of Dwayne Hickman, Michael Callan, Nat King Cole, Stubby Kate and Arthur Hunnicutt. Not too shabby in stoic-faced Marvin pulling off an Academy Award-winning comedic stint as a drunken bum who could not even walk a crooked line!
3.) Otis "Bad" Blake (Jeff Bridges) from Crazy Heart (2009)
After a lengthy movie career and a few Oscar nominations under his belt Jeff Bridges finally realized his creative dreams as the embittered country music singer Bad Blake in director Scott Cooper's Crazy Heart. As a result of Bridges's self-destructive yet reflective turn as a downward-spiraling music artist on a doomed edge courtesy of excessive drinking and a string of past fragile relationships was finally able to nail the golden statuette for his stirring performance.
In battling the bottle and a fading music career, Blake is helped along in assessing his personal pains and professional stagnation when journalist Jean Craddock (Oscar-nominated Maggie Gyllenhaal) decides to emotionally break down the deteriorating Bad Blake so that he can face his self-inflicted dysfunction and demons. Hard-drinking country crooners did not seem as much as a cliched notion after Bridges's laid out his vulnerable convictions and artistry for the movie audience to be so moved by effectively.
4.) Joe Clay (Jack Lemmon) from Days of Wine and Roses (1962)
Never has an actor been so instinctively skilled in playing both dramatic and comedic parts so equally convincing and consistent as the great two-time Academy Award winner Jack Lemmon. Lemmon's on-screen alter ego in good-time chronic alcoholic Joe Clay is living proof that the immensely gifted actor should be considered as one of the greatest film performers of his or any other generation.
Clay is an excellent PR man with the armed social skills that make him so effective in his line of work. Drinking excessively comes with the territory in his social-business settings where he has to make himself and others at ease in ensuring that business stays strong. Little does Joe realize that is that his drinking has spiraled out of control beyond the work-related shield. Joe Clay simply cannot help himself stay away from the bottle. His eventual marriage to pretty non-drinking Kirsten Arnesen (Oscar-nominated Lee Remick) will become the launching point to turn his wife into a booze-dependent slave as well. The alcoholism is what gives them purpose in marital bonding but both feel helpless in trying to combat the drinking habit that threatens their very fragile existences. Lemmon and Remick give top-notch quieted turbulent performances as the exposed young marrieds crippled by their psychological dependency for the bottle.
5.) Captain William "Whip" Whitaker from Flight (2012)
Captain William "Whip" Whitaker (Denzel Washington) seems to have it all on the surface. He is handsome, seemingly confident, professionally courageous and adventurous. So just what would an esteemed airline pilot such as Whitaker have to worry about in life blessed with a dream book foundation that favors him as a good-looking aviator? Well, good ole Whip Whitaker harbors a nasty secret that is detrimental to both himself and the passengers he escorts in the high skies about: he is an alcoholic and drug-abusing womanizer. Are you still prone to enjoy your long distance flight now?
Robert Zemeckis's Flight presents the serious personal and professional flaws of a broken man dealing with toxic addictions that could destroy his career and threaten his reputation in the eyes of a public that once entrusted their lives with him.
It would be an airline malfunction and Whitaker's decision to crash the plane for the safety of his crew and passengers that he is first hailed as a fast thinker and savior of many lives. But the plane accident comes into question when Whitaker's medical records alarmingly shows that alcohol and cocaine has shown up in his system. Talk about one's wings being clipped on the spot. Washington's boozehound and druggie-minded Whip Whitaker earned the two-time Academy Award-winning actor another Oscar nomination for his frightening and fearless turn in Flight. Oh…and thank you for flying the friendly skies!
6.) Ben Sanderson (Nicholas Cage) from Leaving Las Vegas (1995)
Writer-director Mike Figgis's Leaving Las Vegas is the ultimate character study of an alcoholic that admits he has nothing to lose and especially nothing to live for thus inviting the his high-wire drinking debauchery to assume full force in that mecca of Las Vegas nicknamed "Sin City".
Nicholas Cage's harrowing and hedonistic portrayal of dejected Hollywood screenwriter Ben Sanderson out to drink himself into oblivion to relieve his personalized pains earned the dedicated actor an Oscar for his showcasing of recklessness on the glittering streets of Las Vegas where expectations of gambled dreams are either found or lost.
Searching for unfeeling pleasures in excessive drinking and meaningless sex in the aftermath of his fleeting family and dormant writing career in Tinseltown Ben decides to succumb to his brand of "waving the white flag" and calling it quits in the hardened game of Life. Eventually Ben meets and bonds with equally troubled and conflicted prostitute Sara (Elizabeth Shue in her Oscar-nominated role). Together , they wallow in the deceptive lights of Las Vegas as damaging alcoholism feeds the angst-ridden pair numbing their truthful hurt feelings in a synthetic bubble of desperation, detachment and despair.
7.) Don Birnam (Ray Milland) from The Lost Weekend (1945)
Long before skilled Academy Award-winning actors such as Jack Lemmon, Lee Marvin, Nicholas Cage or Jeff Bridges played chronic lushes on the big screen in their callous connection to booze there was the incomparable Ray Milland in his severely dark and scary portrayal of a prolonged binge-drinking Don Birnam in director Billy Wilder's sobering drama The Lost Weekend.
Milland displayed his scattered and shattered soul on screen playing the long-time uncontrollable alcoholic Don Birnam thus earning him an Academy Award victory for a probing portrayal that realistically spelled out the chilling details of one feared man's downward spiral into alcohol during a four-day stint into murky madness. The extent to drink and lose one's self in the ribaldry of drunken destruction is a telling case of an individual that feels powerless to patch up whatever psychological, emotional or mental disconnection that exists.
Sure, maybe the tremendous popularity of The Hangover films in today's cinema world seems impishly appealing for championing blackouts in boozing comedic ecstasy. Thankfully, yesteryear's The Lost Weekend and Milland's doomed drunkard Don Birnam is a reminder that aimlessly drinking like a thirsty fish is a cautionary tale beyond the slovenly message of soliciting cheap chuckles.
8.) Woodrow "Woody" Grant (Bruce Dern) from Nebraska (2013)
Criminally underrated TV/movie character actor Bruce Dern earned his second career Academy Award nomination (his first Oscar nod being for 1978's Coming Home) for playing occasionally drunk and delusional Nebraskan native Woody Grant in Alexander Payne's touching and sharp dramedy Nebraska.
The whacked-out Woody is under the erroneous assumption that he has won a million dollar sweepstakes as his money prize awaits in his home state of Nebraska (Woody currently resides in Montana with his family). Determined to venture to Nebraska for a non-existent sweepstakes payoff even if it means unrealistically walking to Nebraska to get his hands on the money his youngest son David (Will Forte) decides to humor him and transport his old man to Lincoln for the scam. David sees the opportunity in trying to get close to the distant and disillusioned Woody during the road trip to Nebraska. The wounded Woody, who enjoys his share of a drink here and there, is quite infuriating but we learn along with his son David the reasons for Woody's hard and evasive shell. In a year of acting excellence in 2013 that saw many fine big screen performances (highlighted by Matthew McConaughey's best actor Oscar win) Dern's Woody Grant is definitely a keeper for the ages as a Midwestern drinking dreamer that simply wanted to be a somebody.
9.) Dude (Dean Martin) from Rio Bravo (1959)
Dean Martin truly shined in a supporting role up against John "Duke" Wayne as the constantly drunk gunfighter Dude in Howard Hawkes' star-studded western Rio Bravo. Dude was a talented gunman but self-pitying drunk that hide behind the bottle when things got rough.
Sheriff John T. Chance (Wayne) needed all the help he can muster up in ensuring the imprisonment of a jailed individual that happened to the the brother of a hotshot baddie looking to bust him out. Dude is needed by Chance but his boozing is a notable liability. In addition to Dude's alcoholic tendencies, Chance must rely on a garrulous and gimpy sidekick in the crippled Stumpy (Walter Brennan) and a gifted gun in young but untested Colorado Ryan (Ricky Nelson).
Martin's Dude is testy and terse (he verbally snaps at an admittedly annoying Stumpy and strikes at Chance physically) but demonstrates that when he can put down the bottle he is a formidable force to be reckoned with when wearing a gun-belt and standing up to the confrontational riff raff). Rio Bravo is clearly one of Dino's best angst-ridden frontier roles as his drunkard Dude rivals any of his other liquor-swilling parts he has done so systematically efficient in other notable movie fare.
10.) Geoffrey Firmin (Albert Finney) from Under the Volcano (1984)
The saddened personal potency and mounting uncertainty of ex-British consul Geoffrey Firmin's (Albert Finney) alcohol fixation in John Huston's revealing Under the Volcano is what drives this penetrating period piece to its dramatic knees concerning the wartime European turmoil and Firmin's eventual retreat to a small Mexican town during its fiesta Day of Death acknowledgement in the late 1930's.
Finney's Mexico-bound alcoholic Geoffrey Firmin is loosely based upon English writer Malcolm Lowery's 1947 semi-autobiographical novel. Finney's whiskey-guzzling depravity as an intense binge drinker catering to the increasing isolation and alienation set against the southern Mexican backdrop as he drowns his sorrows in the flowing sauce properly garnered the veteran studious actor another Academy Award nomination for his mesmerizing acting work.
Finney's piercing portrayal of alcoholism keenly captured the tortured solitude and sickness of a weakened man whose seduction for alcoholic beverages is hypnotic and seemingly beyond psychological repair. Clearly, Geoffrey is in need of some major fixing to salvage whatever remaining soul he has left to heal the lingering heartache and eliminate the self-destructive vibes. Finney's alcoholic Firmin is a rousing and realistic train wreck in Under the Volcano and certainly gives a fierce and unflattering firm face to the unpredictability and instability of a glorified guzzler with nothing at stake but the welcomed affinity for a poisoned psyche to match an endangered lopsided liver while resting in quiet despair.
Honorable Mention:
Kirsten Arnesen Clay (Lee Remick) from Days of Wine and Roses (1962)
Gwen Cummings (Sandra Bullock) from 28 Days (2000)
Alan, Phil and Stu (Zack Galifianakis, Bradley Cooper and Ed Helms) from The Hangover (2009)
Alice Green (Meg Ryan) from When a Man Loves a Woman (1994)
–Frank Ochieng
[wpchatai]