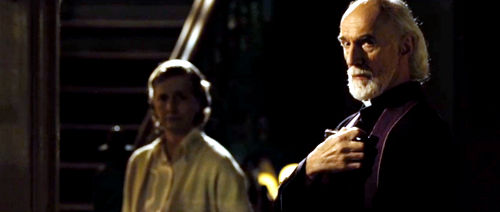 I don't want to write much about this commercial, other than it's brilliant and you won't guess what it is for. Below are the credits of the people credited for this little gem. Enjoy!
Dirt Devil – Exorcist (90″)
Brand: Dirt Devil
Product: Centrino Cleancontrol
Production Company: Filmakademie Baden-Württemberg
Creative: Andre Price
Producer: Christian Hergenröther
Director: Andreas Roth
Dop: Roland Stuprich
Music: The German Wahnsinn Team
Editor: Alexander Menkö
Postproduction: lafourmi postproduction, nhb video
–

Dirt Devil-The Exorcist from MrPrice2U on Vimeo.