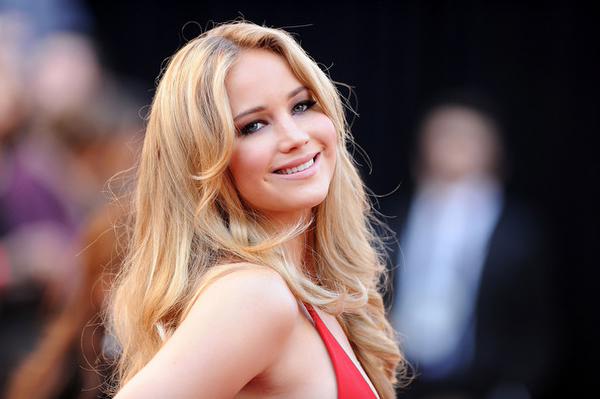 The Wrap has ended speculation by announcing that Jennifer Lawrence has landed the much sought after lead role in Lionsgate's new franchise The Hunger Games.
The 20-year-old actress has had quite the year. She was barely known as little as a year ago until Winter's Bone premiered at Sundance.
The film won the festival's top award and went on to earn Lawrence an Oscar nomination for best actress for her performance as gritty young girl defending her family in a hardscrabble country landscape.
Lawrence was tipped as the "clear frontrunner" four days ago. She was offered the role on Tuesday, and the details were talked over for two days until the deal closed on Wednesday, according to an individual with knowledge of the deal.
The studio plans the franchise as a trilogy which will include The Hunger Games, Catching Fire and Mockingjay, based on the best-selling young adult books by Suzanne Collins.
Lawrence will play the role of Katniss, a girl who joins a survival contest in order to save her community. The story takes place in the future, where teenagers are chosen by lottery to compete to the death in gladiator-like spectacles, the Hunger Games.
The lead in The Hunger Games based on the best-selling novels, is a huge role to get. Others that were reportedly competing for the role include Hailee Steinfeld, Abigail Breslin Chloe Moretz, Lyndsy Fonseca, Saoirse Ronan, Emma Roberts.
Lawrence can next be seen in The Beaver, which debuted at the SXSW festival on Wednesday night, followed by X-Men: First Class, in which she plays Raven Darkholme/Mystique this summer.