There was a friendly competition in 2015 between the famous boy band, One Direction, and the very famous singer and teen idol, Justin Bieber, between their two albums. Bieber's new album Purpose was pitted against One Direction's album, Made in the A.M." since the two albums were being released on the same date of November 13, 2015. Read on to find out how it ended up and more information on each of these amazing musical icons.
In the year 2015, there was a battle happening that we will dub Justin Bieber vs One Direction. The war between the two recording stars began when they realized they were both dropping new albums on the release date of November 13th of that year. Fans of One Direction, call Directioners, began a war of sorts with Beliebers, the name of the diehard followers of Justin Bieber.
Justin Bieber fueled the fire by posting a scared-looking face on Snapchat stating, that face you make when you come out with an album on the same day as Justin Bieber. The feud was actually very friendly between the competing entities in both One Direction and Justin Bieber looked at it as an inside joke and had a good time with the friendly competition.
The competition would be based on pure album sales, which are based on each album unit sold, between One Direction's album, "Made in the A.M." and Justin Beiber's new album, Purpose, to decide which one has the better album since they had the same album release date of November 13.
Who is Justin Bieber?
Justin Bieber was born Justin Drew Bieber on March 1, 1994, which makes him 27 years old today. Born at St. Joseph's Hospital in London, Ontario, in the beautiful country of Canada, he grew up in the city of Stratford, Ontario.
At the very young age of 14, Justin Bieber was discovered by the well-known American record executive Scooter Braun. He inked a deal with RBMG Records at that time and released an EP in 2009 that boasted seven tracks called My World. He very quickly began a teen idol and was sometimes referred to as the Prince of Pop while also garnering the support and positive reviews of music critics.
His first hit single was from the My World album and was called, Baby. He then released a Christmas album titled Under the Mistletoe in 2011 that is listed as the first Christmas album to make the Billboard charts. His third studio album came out in 2012 and was titled, Believe, just before he ran into some legal issues and brushes with the law in both 2013 and 2014.
Justin cleaned up his act by 2015, the year he became involved in the fun feud with One Direction.
Justin currently weighs in at 154 pounds and stands about five feet, nine inches tall. He has an IQ of 125 and a net worth of $285 million. After a turbulent romance with famous singer Selena Gomez, he recently married model Hailey Baldwin and the couple owns several houses, although they live most of the time at their $5 million lakeside mansions in Ontario, Canada, according to an article published by House Beautiful.
According to an article in Harper's Bazaar, Justin refers to his marriage to Hailey as his calling.
He has millions of fans all over the world and is an icon when it comes to pop culture. HIs fandom continues to grow each year he is in the music industry since his major comeback.
Justin released his fifth studio album in 2020 titled, Changes, and his sixth one in March of 2021 called Justice. The singer is a Grammy Award winner and plans to keep making music for many years to come.
Who is One Direction?
One Direction, also known by the shortened version of their band's name, 1D, is known as a boy band that was created in London, England, in 2010. The famous band now consists of Niall Horan, Liam Payne, Harry Styles, and Louis Tomlinson since Zayn Malik left the group in March of 2015.
One Direction made their way to fame and fortune after signing with Syco Records, the record label that is owned by Simon Cowell, after finishing in third place of the British version of the highly popular music competition show called the X Factor in 2010.
Social media outlets such as Facebook and Twitter have propelled One Direction to a successful status across the globe. They have made young girls' hearts swoon with hit songs such as What Makes You Beautiful, Live While We're Young, Story of My Life, Drag Me Down, and Best Song Ever. Their first album, Up All Night, debuted in 2011 with their record, Take Me Home, being released not far behind it in 2012. Midnight Memories came out in 2013 and the album, Four, came out in 2014.
Like Bieber, the teen idols have garnered several awards for their musical ability, including six Billboard Music Awards, and were even named Artist of the Year by Billboard in 2014.
While One Direction is on a hiatus, each of the former bandmates is currently pursuing solo careers and is very popular on Youtube. We have listed below some information about each band member so you can learn more about them if you are not already a mega-fan of the group.
Harry Styles was the heartthrob of my niece's high school years and she still adores him now that she is heading off to college. He weighs in at 154 pounds and stands about 5 foot, 10 inches, and has a net worth of $80 million. He was born in the United Kingdom on February 1, 1994, which makes him 27 today. He is currently dating actress and director Olivia Wilde and is known to be the richest of the One Direction band members.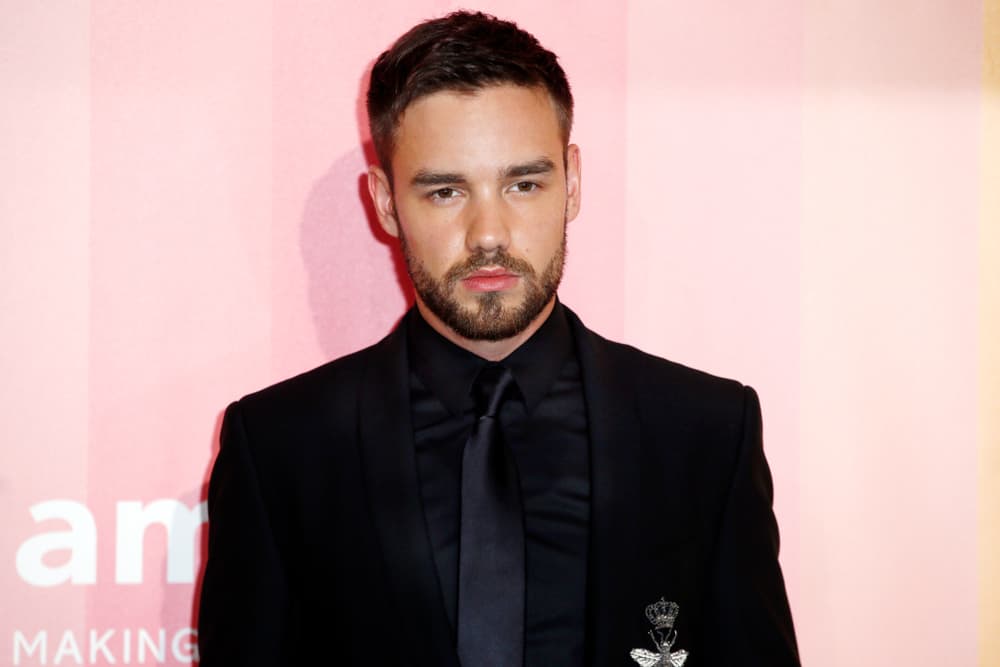 Five-foot nine, 150 pound Liam Payne was born at New Cross Hospital, in Wolverhampton, United Kingdom, in August of 1993. He is currently single and has one child while enjoying a net worth of about $65 million.
* Niall Horan currently is said to have a net worth of $70 million. He was born in Mullingar, Ireland, on September 13, 1993, and is currently dating Amelia Woolley, a shoe buyer for Nicholas Kirkwood. The blonde-haired, blue-eyed popstar weighs in at about 161 pounds.
With sea-green eyes and weighing in at 149 pounds, the 5'8″ heartthrob and One Direction band member Louis Tomlinson was born on Christmas Eve Day in 1991 which makes him 29 years old in 2021. He has several houses but spends a lot of time at his mansion in the Hollywood Hills. He is single and his net worth is about $62 million.
The Winner
Justin Bieber's album Purpose beat out One Direction's A.M. album based on the album sales on the release day of November 13, although the boy band did beat out Justin Bieber the weekend before for an American Music Award. It was all done in good fun and it helped promote both albums along with each tour of the musical professionals.
It also made them even more well-known for targeted advertising as well as with affiliate partnerships to bring in more followers and advertising money for the singers. This surely has helped increase each one's net worth to the amount it is today so no one is complaining.
[wpchatai]