American actor Justin Bruening is reaping the benefits of his latest fame after he was cast in a recurring role in the hit Netflix series, Sweet Magnolias, but how much do you really know about this amazing actor?
Listed below are 25 things you didn't know about Justin Bruening.
1. Justin Bruening was born in St. Helena, Nebraska.
2. He will be 42 years old in 2021 since his birthday is on September 24, 1979.
3. Justin's hometown of St. Helena was is the prime example of a small town since the population was only about 85 people when he was growing up and there were only nine people in his graduating class from high school.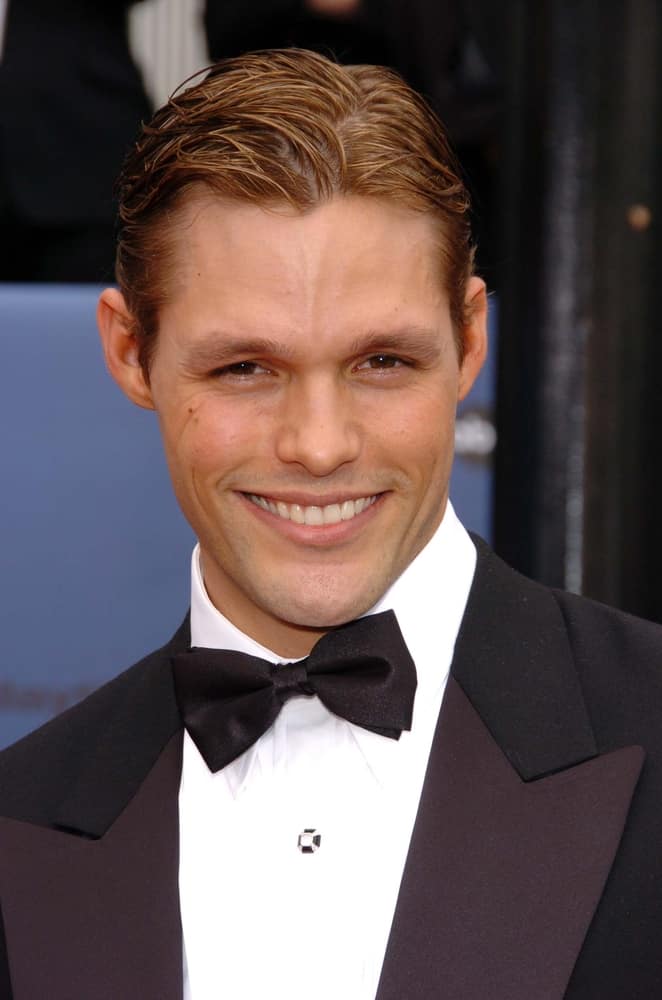 4. After he graduated from high school, Justin move to California and lived in the city of San Diego.
5. He was working at a McDonald's restaurant in a town called Escondido, which is just a little way north of San Diego when he was discovered by a talent scout.
Her name was Sue Nessel and she worked for Scott Copeland International.
6. Sue Nessel got him his first modeling job.
It was modeling clothes for Abercrombie and Fitch.
7. Justin's first commercial job, after studying acting, was noticed by the casting director for the daytime soap opera, All My Children.
The director's name was Judy Wilson.
8. He was cast in the role of James "Jamie" Martin on All My Children after auditioning for the role of JR Chandler in July of 2003.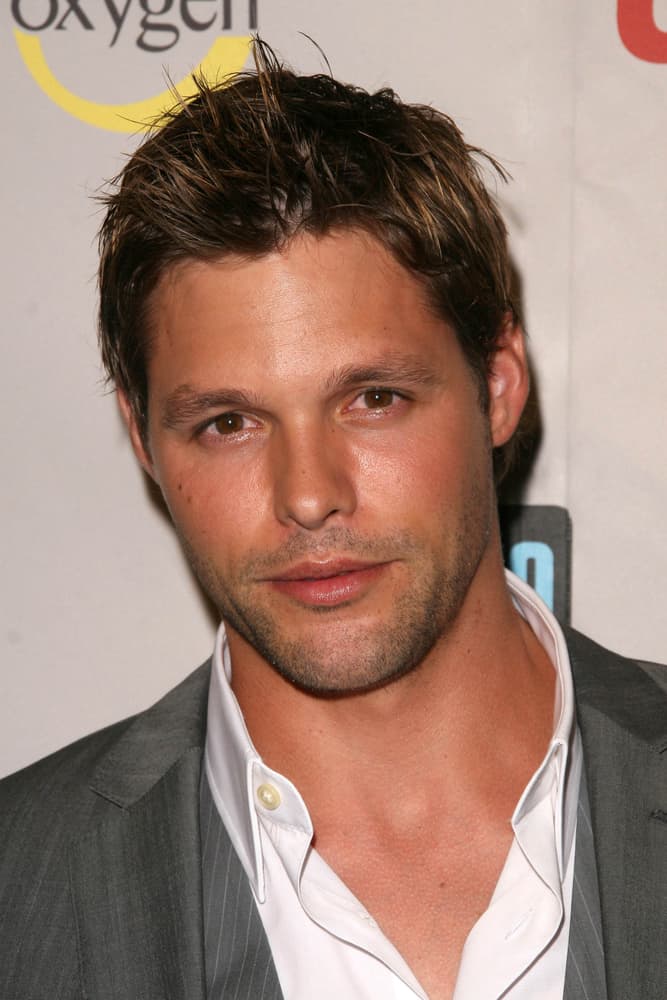 9. Due to a crossover storyline between All My Children and another soap opera, One Life to Live, he portrayed Jamie Martin on there too in 2004 and 2005.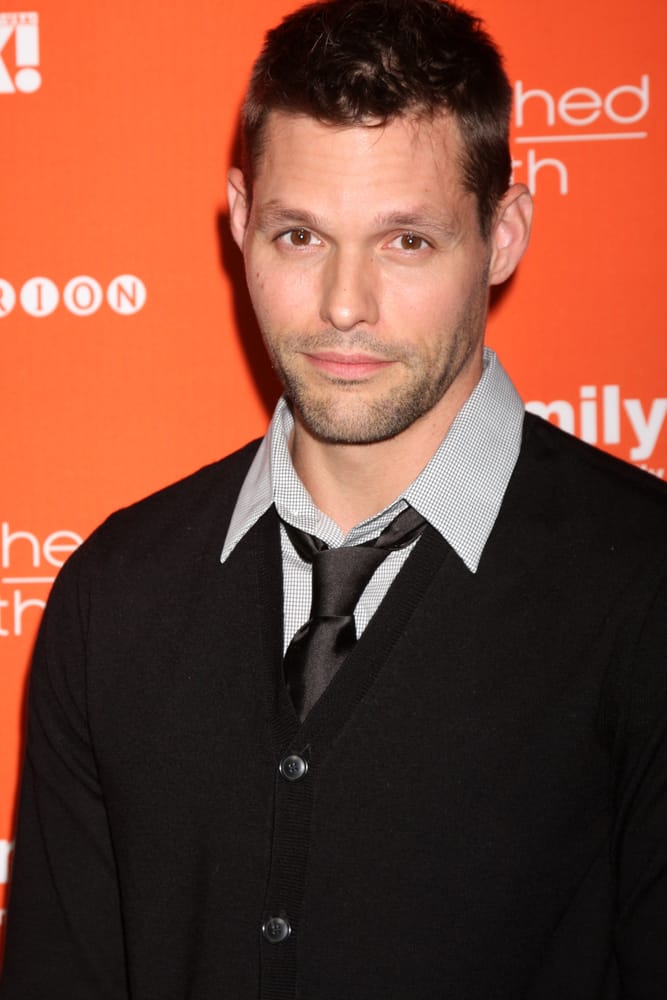 10. During the same time frame that he starred in the two soap operas, he also landed a guest appearance on the hit comedy series Hope and Faith.
He also had a small part as a guy named Bobby in the film Fat Girls.
11. Justin Bruening was gunning for the role of Superman in the blockbuster movie, Superman Returns but landed the part of Brandon Routh instead.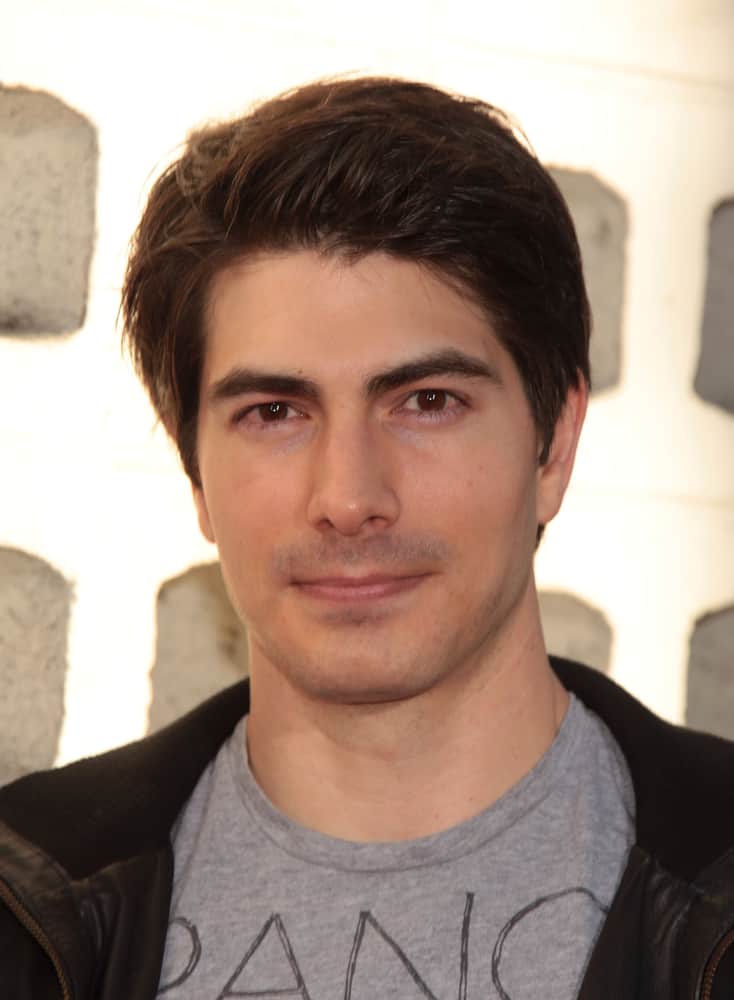 12. Justin Bruening appeared in pop superstar Britney Spears' video for her hit song, "Boys."
13. He landed a role in the episode, Thick as Thieves, on the hit CBS series, Cold Cast that aired on Oct. 21, 2007.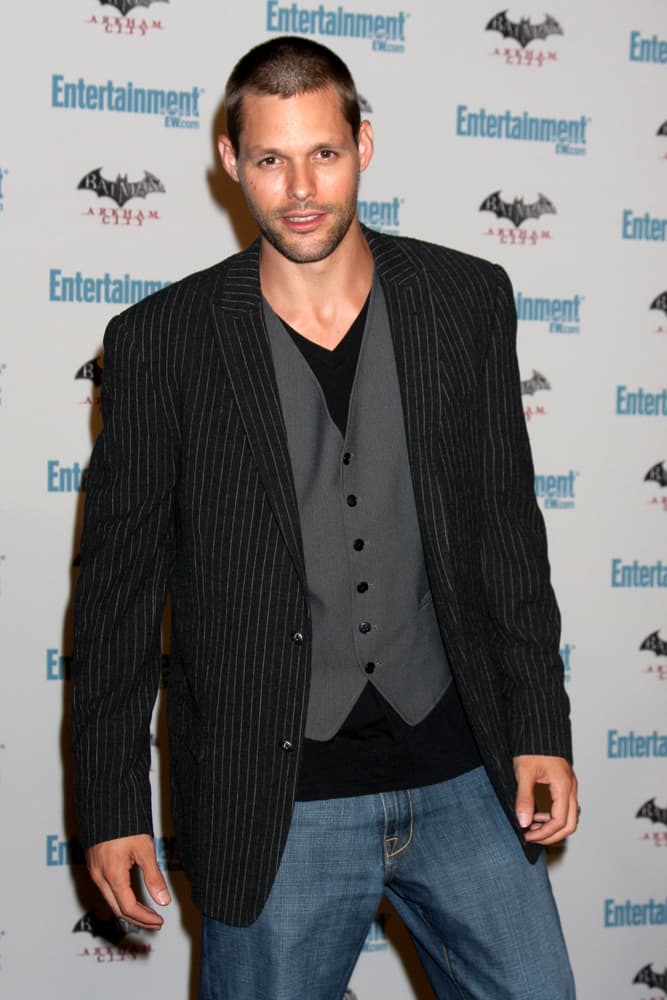 14. In November of 2007, Justin landed the role of the original Night Rider's son, Mike Traceur, in a new rendition of the original Knight Rider series.
It was a two-hour film that aired on NBC before the network then decided to continue the storyline as a series that ran during the 2008 to 2009 television season since the film received such high ratings.
15. In 2011, Justin landed a recurring role on a mystery series that aired on the CW network called Ringer.
16. Justin Bruening was named Daytime's Hottest Star in Teen People, Us Weekly, Star, and J-14 magazines during the time he played Jamie Martin on both the daytime soap operas, All My Children and One Life to Live.
He has also won a Soap Opera Digest Award for his role as James "Jamie" Martin on the two daytime dramas for an outstanding male newcomer in 2005.
17. Starting in 2012, Justin Bruening became even more well-known when he got very busy with his acting career when he was chosen to fill the role of Chef Jeff Reycraft on the family TV drama, Switched at Birth, which aired on ABC.
He acted in that role in a total of nine episodes and loved every minute of it. He also landed one of his most popular roles in 2013 as a paramedic named Matt on the number one hit series, Grey's Anatomy. It was one of the most popular TV shows on the tube back then and gained him a ton more fans that he, of course, treasures.
18. He starred in the Hallmark movie, "Last Vermont Christmas," as Nash with co-stars Erin Cahill, Catherine Corcoran, Rachel Rhodes, Alan Pontes, and Ann Osmond.
19. In 2018, Justin landed the role of Army Chaplain Darren Turner in the movie, Indivisible, which is based on a true story.
20. Justin met and fell in love with one of his co-stars on All My Children.
Her name is Alexa Havin (Havins) whom he married on June 5, 2005. The couple had their first child, daughter Lexington Grace Bruening, on Aug. 10, 2010, and went on to have two more children. The family resides in a suburb of Los Angeles, California, called Westlake Village, and are both private people when it comes to their personal and family lives. Justin's wife has starred in several movies and TV shows of her own throughout her career and their marriage which is still going strong today.
21. Justin Bruening landed the role of Cal Maddox, also known as Coach Maddox, on the Netflix hit series, Sweet Magnolias, which began filming for season one in 2019.
The series debuted in 2020 and was an instant success. It was announced in March of 2020 that Netflix ordered a second season of the popular show and filming began in July of 2020, in spite of the COVID-19 pandemic. Co-star Chris Klein was originally up for the part but he ended up in the role of Bill Townsend instead.
22. Justin's character, Cal Maddox who used to be a professional baseball player, falls for Maddie and becomes her new love interest.
JoAnna Garcia Swisher plays the role of Maddie Townsend who is separated from her husband, Bill Townsend, played by Chris Klein. She is trying to rejoin the workforce while navigating her divorce from Bill who is a doctor who had an affair with his medical assistant, played by Britney Spears' sister, Jamie Lynn Spears. Her character is now pregnant by Bill as Maddie focuses on her newfound love with Justin Bruening's character, who is her son, Tyler's baseball coach. He is the nice guy that Maddie needs after the heartbreak she has suffered due to Bill and his affair.
23. The series, Sweet Magnolias, is set in the small southern town of Serenity, South Carolina, and is based on the eleven-book series written by author Sherryl Woods.
The TV series was created by Sheryl J. Anderson who is the showrunner as well as the producer of the series along with Dan Paulson of Daniel L. Paulson Production.
24. Sweet Magnolias centers around three women, including Maddie and her best friends Dana Sue and Helen, who have been best friends since they were kids as they navigate their lives and help each other along with way through situations involving their romances, families, and careers.
Their group of friends is known as the Sweet Magnolias, hence the name of the book series as well as the hit Netflix series.
25. Justin loves to connect with fans on social media, including Twitter and does not let his celebrity status go to his head.
He remains grounded and grants many interviews to also let his fans know what he is up to when it comes to his career while keeping his personal life more private. He has said that he loves being part of the Sweet Magnolias cast and enjoys working with all of his co-workers.