If you haven't heard of Kristin Hannah yet, you should. She's a New York Times bestselling author. Her latest novel is number 24. She's solidified her place as a prolific writer without sacrificing quality. Author Kristin Hannah is known for writing historical fiction with strong female characters. Her work is moving and adventurous. Heartbreaking and inspiring, her work is something you won't be able to put down.
Kristin Hannah tackles many difficult concepts in her writing. Wars, death, domestic violence, heartbreak, and betrayal are some common themes in her novels. Survival is another, with many novels taking place in settings where simply surviving was a struggle. The Great Depression, the Alaskan wilderness, and Nazi-occupied France are a few examples of this. Other novels, like Firefly Lane, take a deep dive into the lives of friends and families. Weaving a stunning tale of love, compassion, pain, treachery, and redemption.
If you love historical fiction, romance, or a good drama, you should be reading Hannah. First, however, read on to learn 25 things you didn't know about Kristin Hannah.
1. Kristin Hannah Began Writing Because Of Her Mother
Kristin Hannah was not your traditional author. She grew up dreaming of being a ballerina, not a writer. Her mother was in the hospital with breast cancer. Hannah went to visit her and began complaining about law school.
Her mother said, "don't worry. You are going to be a writer, anyway". In her third year of law school, this was a career path she had never considered.
Hannah had always been an avid reader, but she had never written anything. She and her mother decided to write a book together, understanding that there was only limited time left for the two of them.
They argued about the type of book they would write, but they eventually went with her mother's idea to write a historical romance.
2. The Book Was Never Published
Her mother passed away before the book was completed. Hannah claims the book was terrible, and it is locked in the "do not publish even after death file". Hannah put writing aside for a time, focusing on her law career.
The book gave her a way to bond with her mother in her final days, and her first taste of writing.
3. Debut Novel A Handful of Heaven
Kristin Hannah's debut novel was A Handful of Heaven. She was pregnant with her son. At 14 weeks, she was put on bed rest. She decided to begin writing again as a way to stay occupied. Eventually, she realized that she wanted to stay at home with her son for his early years and that writing would allow her to do so.
A Handful of Heaven was published in 1991 when her son was two years old. It's a historical romance novel set in the gold rush era.
Devon O'Shea goes to the Yukon to search for gold. The Yukon is not a place for a lady, but Devon has never considered herself to be a lady. Until a rough kiss intended to scare her away kindles feelings of feminity and passion for the first time in her life.
4. Lawyers Make Great Writers
In a recent interview, Kristin Hannah was asked why so many lawyers become authors. Being a great lawyer requires being able to read and distill information, which is also a requirement for being a good writer.
Lawyers must write legal briefs and letters, so they are trained in writing as well. Most importantly, writing requires creativity. Lawyers are problem solvers. They analyze situations and search for a solution that's favorable to their client. This takes creativity.
5. On Mystic Lake Hit the New York Times Bestseller's List
On Mystic Lake was the first novel by Kristin Hannah that made the New York Times Bestsellers list.
Annie experienced heartbreak when her husband of 20 years announced he was leaving her for a younger woman when her 18-year-old daughter moved away from home. She moved to Mystic Lake in an attempt to pick up the pieces of her life. Here, she meets Nick, a widower. Nick's daughter is emotionally scarred.
The topics in the book are difficult to grapple with. Like many of Hannah's books, it takes a look at the best and worst parts of humanity. Giving a sweeping heartfelt account of love and heartbreak, the novel is full of suspense and emotion.
It was nominated for the contemporary Single Title for Romance Award in 2000 from the Romance Writers of America (RITA).
6. Firefly Lane
Firefly Lane begins in 1974. Kate is unpopular in school and dreading beginning high school. When Tully moves in next door, her world changes.
Tully is mysterious and popular. While they seem to be complete opposites, they become fast friends. They make a pact to be best friends forever.
Firefly Lane is set in the Pacific Northwest and spans 30 years. It's a poignant story of friendship. Tully seeks the love she didn't get from the family in men and fame. Kate has accepted she's nothing special, and simply wants love and children.
Kate is unaware that she's losing herself in her quiet dream of a happily ever after. Kate and Tully weather the storms of coming of age and adulthood. When an act of betrayal tries to tear them apart, will their friendship survive the damage?
The book is 500 pages long, and Kristin Hannah says it's her most personal book.
7. Firefly Lane Netflix Adaptation
Firefly Lane was adapted into a Netflix series. While there are some plot lines that are added to the tv show, the basic storyline remains the same.
The series debuted on February 3, 2021. Tully is played by Katherine Hiegl and Kate is played by Sarah Chalke. The first season is 10 episodes long, and essentially covers the first half of the events in the book.
The season left some major cliffhangers, including what Tully and Kate are fighting about. The book proceeds in a linear fashion, but the series plays with timelines. In the last moments of season 1, Kate turns Tully away from her father's funeral, stating "she can never forgive her". This is the result of a huge betrayal that hasn't been depicted yet. This makes it likely that Firefly Lane season 2 is around the corner.
8. Nightingale Was an International Hit
Author Kristin Hannah writes about some of history's darkest periods. A simple explanation for this can be found in The Nightingale.
"In love, we find out who we want to be. In war, we find out who we are." These two concepts are at play in one form or another in all of her novels, but none quite so clearly as The Nightingale.
It's set in Nazi-occupied France. It begins in 1939 when Vianne Mauriac says goodbye to her husband, Antoine. He's heading to the front lines of World War 2.
A German Captain requisitions Vianne's home, forcing her to live with the enemy. She's faced with impossible decisions in a battle for survival.
Vianne's sister is an idealistic 18-year-old. She falls in love with the reckless abandon of youth. When her heart is broken, she joins the resistance. She finds purpose in risking her life to save the lives of others.
The Nightingale creates an epic panorama of World War 2 and provides a unique perspective. War stories are nearly always told from a male point of view.
Kristin Hannah paints a picture of the power of women and highlights the struggles they endured during World War ii. It's a breathtaking journey, full of hope and pain, fear and faith.
The Nightingale was a #1 New York Times Bestseller. It also won Goodreads Best Historical Novel of the Year in 2016. It was a People's Choice Favorite Fiction. It was named #1 Indie Next Selection. It was also a Buzzfeed and The Week Best Book of the Year. The audiobook won the 2016 Audie award for fiction.
9. The True Story Behind The Nightingale
The Nightingale is a work of fiction, but Kristin Hannah says the inspiration for the book was a true story. When she was conducting research for another book, Winter Garden, she ran across the story of Andrée De Jongh.
De Jongh was a 19-year-old Belgian woman who created an escape route out of France when it was under Nazi occupation. She helped downed Allied pilots escape the eyes of Nazi and Spanish soldiers, risking her own life in the process.
10. Nightingale Motion Picture
Given its accolades, it's not surprising that The Nightingale became a movie as well. The film has seen its fair share of struggles. Ann Peacock was originally hired to write the script. Michelle MacLaren was hired to direct and rewrite the script. Finally, Melanie Laurent stepped in as director.
Dakota and Elle Fanning are the stars of the movie. The release date has been pushed back several times. It was originally scheduled to be released on August 10, 2018. The last release date given is December 23, 2022.
Fans of Kristin Hannah may find frustration in all the delays, but at least they have Firefly Lane to binge in the meantime.
11. The Four Winds
The Four Winds is another well-known book by bestselling author Kristin Hannah. Like Hannah's previous novels, her latest novel is set in difficult times.
It's the dust bowl era, which is arguably one of the darkest times in American history. The great depression, drought, and dust storms are taking a toll on Elsa and her two children.
Neighbors are moving west in search of greener pastures. Elsa is an indomitable woman with an agonizing choice to make. Does she seek a better life out West?
In a time when survival was a constant battle and the future was at best uncertain, and at worst, impossible, this epic novel tells the story of a woman's strength and heroism. It's a story of America, the American dream, and the women who defined a generation with their strength and courage.
The novel couldn't be more timely. The COVID-19 pandemic has brought its own hardships, and many people are struggling to hold on to hope for their dreams. The Four Winds reminds us that our nation has faced trials before, and arose from the dust to create a new world.
It's a #1 Bestseller for New York Times, USA Today, Wall Street Journal, and Indie. It was also featured on numerous lists of the most highly anticipated books of 2021, including Oprah Magazine and BookBub.
12. Fly Away is the Sequel to Firefly Lane
Firefly Lane ends with Kate dying from breast cancer. Before she passes away, she makes Tully promise to take care of her husband, Johnny, and their children.
Kate's daughter, Marah, is 16 and lost in her grief, just like Tully. Tully's mother, who abandoned her as a child and left wounds that have never healed, wants another chance to be the mother Tully needs. Fly Away centers around these three women. Their tragedy and their triumph. Can they overcome their loss and change their lives for the better?
13. The Four Winds Wasn't Originally About Elsa
When Kristin Hannah began writing The Four Winds, Elsa was a minor character. She worked on the novel for an entire year, only to throw out most of the book.
It was a brave and bold move. Originally, Elsa was Rafe's wife. Her role in the story was as a background character. Eventually, Hannah became more interested in Elsa's story.
She started out as an insecure young woman but found meaning in raising her two children. She eventually finds her own voice and sense of self-worth. Hannah says that when she began writing the book as Elsa's story, she felt like she was telling the story she was meant to tell. The story that readers wanted to read.
She was inspired by the reader's reaction to The Nightingale. Women were voracious for historical fiction that highlighted them because the role of women in history is often overlooked.
She wanted to present the same type of epic historical tale she told in The Nightingale in an American context.
14. The Four Winds Research Took Her on a Journey
Hannah researches her books thoroughly before she begins writing. She has a strong desire for historical accuracy. What makes her books special, however, is that she moves beyond that.
In addition to factual research, she puts herself in the shoes of her characters. Hannah was born in California and has spent her life in the Pacific Northwest. She realized she knew very little about the time and place she intended to write about.
Her journey began in Dalhart, Texas, where Elsa's tale starts. She later drove parts of Route 66, before stopping in Arvin. She explored the Sunset Migration Camp, where Elsa and her children find themselves in the novel.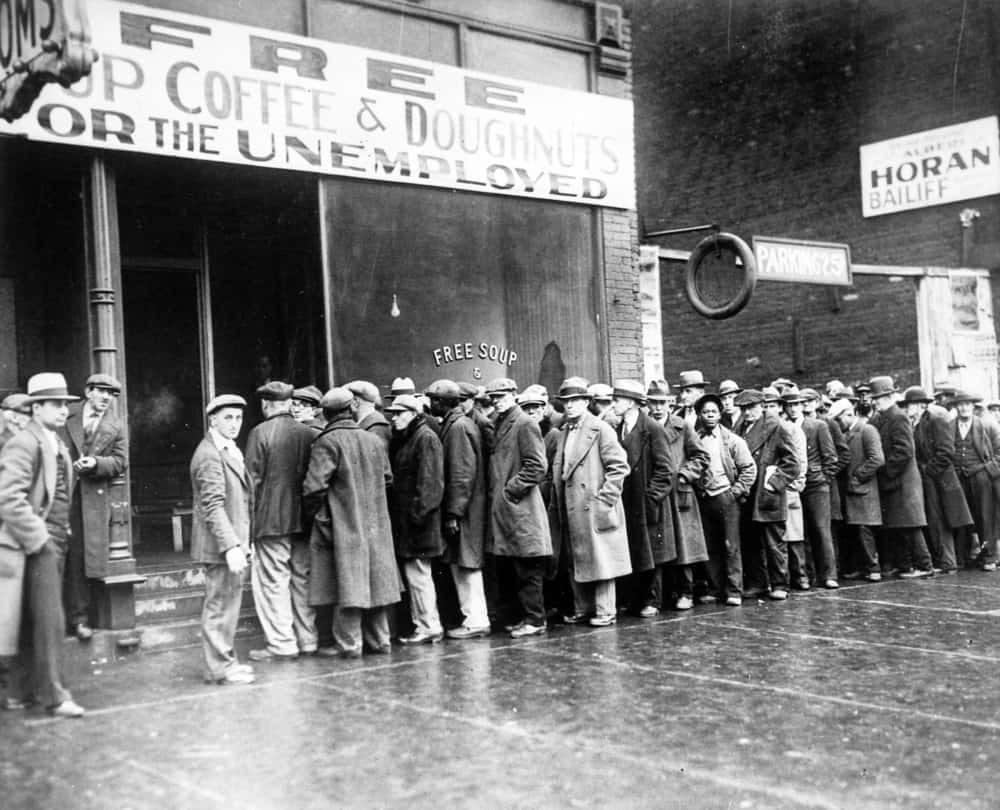 Kristin Hannah also did extensive research at the University of Texas. She read many accounts of people who survived the Great Depression, including those who made the trip West as Elsa would do.
She was fascinated by the love of the land present in these accounts. Many of these families owned the same land for generations, staying through the Dust Bowl era, despite the hardships.
15. The Great Alone Gets Its Title from a Poem
The Great Alone is also a story about survival and struggling against nature. Pioneers are often thought of as those who settled the West or colonized America. However, the pioneer spirit lives on in Alaska.
The title for the book comes from a poem written by Robert Service titled "The Shooting of Dan McGrew". In the poem, Service refers to Alaska as "the great alone". Star Trek called space the final frontier, but Alaska is certainly a competitor for the title. The difficult living conditions, the untamed wilderness, and battling against the elements make Alaska a dangerous place where everyone is on their own. It truly is The Great Alone.
16. The Great Alone Deals With Difficult Concepts
The Great Alone is set in the Alaskan wilderness, but for Cora and her child Leni, the real danger lies within their own cabin. Cora's husband Ernst returns from the Vietnam war. He was a POW, and the traumatic experiences caused lasting damage.
They move to Alaska for a new start. However, as the days get shorter, and they are essentially trapped in their cabin, Ernst starts to spiral. Domestic violence, substance abuse, and political extremism are some of the concepts explored in the novel.
The book is a haunting look at the emotional casualties of war and the struggle to love someone through their darkest times. The sprawling novel is an adventure, romance, tragedy, and drama combined into one epic story.
17. The Great Alone Adaptation
Yet another novel that is being adapted into a movie, The Great Alone was purchased by Sony's TriStar Pictures.
Elizabeth Cantillon of the Cantillon Company and Laura Quicksilver will produce the movie. The pair also worked with Hannah to produce The Nightingale.
18. The Book Hannah Didn't Want to Write
Kristin Hannah has devoted herself to telling stories about empowered women who triumph over adversity. However, what is arguably the best example of this work was a book Hannah didn't want to write.
She spent years researching the stories of women in the World War ii resistance. She had always been a World War 2 history buff, so she was surprised by how many incredible stories of heroism she'd never heard. They were women's stories, including the story of Andrée De Jongh.
Hannah explains that she didn't want to write the book because she knew it would be a more complex and massive undertaking than anything else she had written. She also felt a responsibility to tell these women's stories effectively. To highlight this aspect of forgotten history.
19. Hannah Moved to Washington At 8
Hannah spent her earliest years in California. She grew up building sandcastles on the beach. However, her parents felt cramped by the crowds as more and more people migrated to California. They decided to set off for a better life.
Her dad planned a 16-week road trip, telling everyone to speak up when they say "home". Every member of the family fell in love with the Pacific Northwest, and the family settled in Snohomish, Washington.
There were trips to the mountains and Alaska. This gave Hannah a grounded childhood with plenty of outdoor experience. These experiences would later become integral to her novels.
20. Methodical Writer
Kristin Hannah follows a strict writing method and schedule. She's far from the stereotypical author, sitting in front of a blank page waiting for inspiration.
She typically spends the first few months researching for a novel. Then she begins to do character development. In her earlier novels, she had a plot outline that she would follow. As her novels became more complex, they also become more character-driven.
The story is defined and determined by the choices the characters make. How they grow. Hannah says that she doesn't always know the end of a novel before she begins. Or, as she says, she always knows the ending. Sometimes she's even right about it.
21. Writing is a Job
Hannah's approach is a practical one. In addition to being methodical in her writing, she sees it as a job. She doesn't miss being a lawyer. Writing is the best job in the world for her. But it is, and always has been a job.
She writes for set hours, the same way someone would work set hours at an office job. She follows through on deadlines and says that's often how she decides a book is finished.
It's easy to see how her sprawling engaging stories could go on into perpetuity. However, readers and writers need a sense of closure. Books and series must have an end. I'm looking at you, George R. Martin.
Another aspect of Hannah's approach to writing is that she leaves her characters on the page. Her characters go through some heart-wrenching ordeals.
Writers often become deeply emotionally involved with their characters. In fact, it can hamper their ability to write because they are so attached to the character.
Hannah does develop a connection with the characters. However, when she's done writing, she doesn't focus on them. She doesn't carry the character's emotions with her once she puts the pen down.
22. Kristin Hannah Favorite Books to Read
Kristin Hannah grew up with a book in her hand. She enjoys books spanning several genres, including horror, classics, and historical fiction.
Her favorite books include Water for Elephants, The Great Gatsby, and To Kill a Mockingbird. Fantasy is another favorite genre, including The Lord of the Rings series.
Stephen King has always been one of her favorite authors. A few of her beloved King books include The Stand, It, and The Shining.
The Shadow of the Wind is Hannah's favorite book of the last decade, and it's the book she recommends to book clubs most often.
In the aftermath of the Civil War, Daniel mourns the loss of his mother. He finds comfort in a book, The Shadow of the Wind. The author's name is Julián Carax.
He finds the book because his father brought him to a unique store, The Cemetery of Lost Books. These books have been forgotten. Lost by their owners. Hidden by the sands of time.
After completing the book, he searches for more books by Carax. He finds that someone is destroying all the books written by this mysterious author.
Daniel finds a purpose larger than himself through Carax's writing. It's a coming-of-age tale with tragedy, mystery, and even comedy.
23. Degree in Communications
Kristin Hannah began her professional career with a degree in communications from Washington State. She got a job at an advertising agency. However, she didn't find it particularly fulfilling. This led to her getting her law degree and practicing until she became pregnant with her son.
24. Rejections
Kristin Hannah's first book was rejected several times. One editor is quoted as saying, "You might have talent. It's impossible to tell. You know nothing about writing a novel".
Each rejection simply spurred Hannah to try harder. Her goal was to have a book published by the time her son was 6. The first draft of A Handful of Heaven was completed by the time her son was born.
The book got accepted for publishing when her son was 2 1/2. That was the moment she knew she had a career as a writer, and she's never looked back.
25. Author Kristin Hannah's Advice
Kristin Hannah's advice to aspiring writers is grounded and practical. Her advice is to write. Write when the washing machine breaks. Write when the kids are sick. Write when you are working overtime at your day job.
Just keep writing and don't let anything stand in your way. Learn from rejections and mistakes, but don't give up. Hannah says that she's seen many authors come and go throughout her career. The common denominator of those who have a lasting career is simply that they keep writing.
Kristin Hannah FAQS
Who writes like Kristin Hannah?
Writers who write in a similar style to Kristin Hannah include Anthony Doerr, Elin Hilderbrand, and Celeste Ng. Anthony Doerr is the author of All the Light We Cannot See. This wartime novel focuses on a heroine who is blind and a male protagonist who becomes a resistance tracker. Elin Hilderbrand wrote The Summer of 69.
The novel focuses on a family and how the events of 69 affect them in ways big and small. Celeste Ng wrote Little Fires Everywhere. This novel takes a look at suburbia. The quiet Cleveland suburb is turned upside down when Mia Warren comes to town.
How much is Kristin Hannah worth?
Kristin Hannah has a reported net worth of $1.5 million in 2019. The latest report is that she is worth 10 million dollars.
Is the nightingale by Kristin Hannah a movie?
Yes. The Nightingale is now scheduled for release in Dec. 2022. It has gone through several release dates, with the first being in 2018. The film is highly anticipated, despite the delays. The stars of the movie are Dakota and Elle Fanning. The girls are real-life sisters and play sisters in the movie. Both characters deal with the German occupation of France and the struggle to survive the war in their own way.
How old is Kristin Hannah?
Kristin Hannah was born on September 25, 1960. She is 60 years old. Although, according to her, she feels much too young to have a writing career that spans 3 decades, with 24 books in her repertoire.
Who will play Isabelle in the nightingale?
Elle Fanning plays Isabelle, and Dakota Fanning plays Vianne. Both actresses began their careers as children. Dakota began her career at 7. Elle Fanning was only 3 when she made her debut. Both girls got their start in the movie I Am Sam, where they played the same character at different ages.
Dakota won a SAG nomination for the movie, making her the youngest nominee in the history of the Screen Actors Guild. Elle stepped out of her sister's shadow by taking on complex roles on adult-themed movies and shows from a young age. However, she has also played in family fare including The Box Trolls.
How old is Isabelle in the nightingale?
Isabelle was 18 when The Nightingale begins.
Who is the old woman in the nightingale?
From the beginning, it's clear that the old woman who is speaking about her past is either Isabelle or Vianne. The reader is given clues about her identity. She is dying of cancer. She is a widow with an adult son. It is 1995, and she lives in Oregon. There's an I.D. card in the attic that bears the name Juliette Gervaise.
You'd be forgiven for thinking that the old woman is Isabelle. Some of her comments are brash and impulsive, much more in keeping with Isabelle's personality than Vianne's. However, war has a way of changing people. While it drove the sisters apart in many ways, it also made them more alike.
In what order should I read the Kristin Hannah books?
There is no real order the books should be read in, excluding the Firefly Lane series. Firefly Lane should be read before the sequel, Fly Away. Some people choose to read Kristin Hannah's books in order of publication, beginning with A Handful of Heaven.
Others begin with the book that most interests them. I am guilty of realizing that a book is coming out as a movie or series, and reading it before I watch the show. I would recommend reading Firefly Lane, Fly Away, and The Nightingale so you can enjoy their screen adaptations. The Great Alone is also at the top of my must-read list.
How does Isabelle die in the nightingale?
Isabelle dies as a result of the war. She catches pneumonia when in a concentration camp. Her camp is freed, and she is able to return home to her sister and her lover. Unfortunately, she dies soon after her return.
How old is Elle Fanning now?
Elle Fanning was born on April 9, 1998. She is currently 22 years old. Her older sister Dakota Fanning was born on February 23, 1994. She is currently 27 years old.
Where can you see the nightingale movie?
The Nightingale will be available in theaters on Dec. 23, 2022.
Is the nightingale a true story?
The Nightingale isn't a true story. However, it is inspired by accounts of women during World War ii. Their heroism is often overlooked. In particular, the story of Andrée De Jongh. She bears quite a resemblance to Isabelle. She is young, 19 during the war. She helps soldiers get out of Nazi-occupied France. She had incredible bravery and courage, putting her life at risk to save many others.
Does Kristin Hannah have a new book out?
Kristin Hannah's latest book is The Four Winds. This depression-era epic novel is timely. Focused on the Great Depression and the drought of the dust bowl era, it has startling parallels to the struggle society is facing today.
Kristin Hannah is reportedly working on another novel, but she is keeping the details of her work close.
Is Carriveau France a real town?
Carriveau is not a real town. It's the fictional setting for The Nightingale. The exact location for the town isn't given, but it's known to be in the Loire Valley. The small town of Touraine could be the inspiration behind the fictional city.
Is firefly lane a true story?
Firefly Lane is not a true story, but it is inspired by Kristin Hannah's own life. She's quoted as saying "It is the most personal and autobiographical of her novels". She goes on to explain that writing about a place you know well allows you to bring more realism to a novel. She adds that the choice of college, taste in movies, and even favorite colors were pulled from her own life.
Why are Tully and Kate not friends anymore?
In the book, Kate and her daughter Marah are invited onto Tully's tv show. Kate is told it's to help them repair their strained relationship. When the show begins, Kate is mortified to discover the theme of the show is actually overprotective mothers and how they damage their children. It's not known if the show will follow the same storyline as the book. Season 1 shows Kate and Tully not speaking, but doesn't mention what caused the riff.
Is The Great Alone a movie?
The Great Alone is about a family in the Alaskan Wilderness. Ernst is a POW from the Vietnam War and carries emotional scars from the war. Along with his wife, Cora, and daughter Leni, he moves to Alaska for a new start. Times get tough as winter sets in, and Ernst's ghosts turn out to be the biggest threat the family faces.
It's planned to as a feature film. Surprisingly, it was purchased by Sony TriStar Pictures the day before the novel was released. There's no information on a release date or cast at this time.
Who died on Firefly Lane on Netflix?
Bud dies in the series, although at first, it seems as if Tully might be the one who passed. As the flash-forwards continue, it's clear that Tully and Kate are no longer friends at the time of the funeral, which is why Kate and Marah speak about missing Tully. Bud is Kate's father. Kate's husband is wounded by an IUD in Iraq in the last episode of season 1, and it's not clear if he survives.