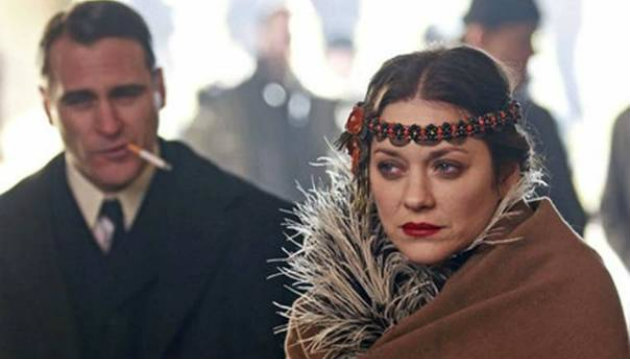 While some of us are still playing catch-up with films we missed in 2013, there's no shame in looking ahead to the seemingly marvelous lineup of films that await us cinephiles in 2014. The buzz will be fast and contagious with festivals like Sundance, Berlinale, Rotterdam, and Cannes just around the corner; below is my list for films I'm eagerly anticipating this year. More of Sound on Sight's most anticipated lists can be found here: Horror, Comedy, Foreign, Sci-fi.
The Immigrant
Directed by James Gray
Written by James Gray and Ric Menello
USA
Release Date: TBD
Having screened at Cannes and at NYFF to overwhelming praise, James Gray's latest period drama starring Joaquin Phoenix, Marion Cotillard, and Jeremy Renner has found itself in distribution limbo over the past few months. Previously titled Lowlife, the film takes place in New York in 1921, tracking the allure of the American dream and the nightmare that it casts. While it will likely be available in some capacity in the coming months, Gray's fifth feature looks to be another masterwork in the director's incredible oeuvre so far.
Inherent Vice
Directed by Paul Thomas Anderson
Written by Paul Thomas Anderson
USA
Release Date: TBD
I'm all for established filmmakers churning out films in close proximity to each other, especially when the director is Paul Thomas Anderson. Coming off the heels of The Master, Inherent Vice follows drug-fueled detective Larry "Doc" Sportello's (Joaquin Phoenix) investigation into the disappearance of a former girlfriend. PTA has been close to flawless so far, and another go-around with Phoenix should produce dazzling results.
Knight of Cups and Untitled Project
Directed by Terrence Malick
Written by Terrence Malick
USA
Release Dates: TBD
It's often foolish trying to predict when a Terrence Malick will be released, but 2014 looks to be a safe bet for one of the director's next two projects, if not both. Knight of Cups looks to tell a story about celebrity and excess, while his Untitled work centers on two intersecting love triangles set against the music scene in Austin, Texas. Whether or not Malick is making up for lost time with all of these current projects is moot, the only thing that matters is that he is one of our most important visionaries and any film of his is a day one must-see.
Only Lovers Left Alive
Directed by Jim Jarmusch
Written by Jim Jarmusch
Multinational
Release Date: April 11th
While I've been largely mixed on Jarmusch thus far, having only seen half of his films, Only Lovers Left Alive looks to be the exact kind of poetic comedy rooted in darkness to get me on back on board. Its acclaim after screening at Cannes and TIFF has only raised expectations. Besides, what is better than Tilda Swinton and Tom Hiddleston as a married vampire couple struggling to cope in the modern age?
Boyhood
Directed by Richard Linklater
Written by Richard Linklater
USA
Release Date: TBD
Richard Linklater's (Before trilogy) ambition take another step forward with Boyhood, an epic, near three-hour coming-of-age tale about a boy's (Ellar Coltrane) real-time relationship with his parents (Ethan Hawke and Patricia Arquette) during the ages of 7-18. The film was recently completed and will premiere at Sundance this month.
Two Days, One Night
Directed by Jean-Pierre Dardenne, Luc Dardenne
France
Release Date: TBD
Though there is very little currently known about the Dardenne's next film, anticipation is rightfully high. The Belgian auteurs will more than likely return to Cannes this year with their latest, which stars Marion Cotillard and Dardenne regular Fabrizio Rongione.
Maps to the Stars
Directed by David Cronenberg
Written by Bruce Wagner
Canada/USA
Release Date: TBD
While Cosmopolis proved to be one of the most divisive films of 2012, there's really no denying the allure and force of a David Cronenberg project. Maps to the Stars stars Julianne Moore, Robert Pattinson, Carrie Fisher, Mia Wasikowska, John Cusack, Olivia Williams, and Sarah Gadon. It's being shot in the states, and concerns itself with Hollywood and what it reveals about Western culture.
Chat Box - Go ahead, make my day and ask me questions about movies and TV shows...