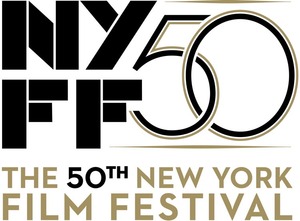 The Lincoln Center has recently announced that David Chase (Sopranos) will be making his feature debut, Not Fade Away, at the 50th Anniversary of the New York Film Festival's Centerpiece Gala (Saturday October 6th). Said to be his dream project, Not Far Away follows a group of New Jersey teenagers in 1964 as they form a rock band. Read below for the official press release of the announcement, along with a full synopsis of the film.
David Chase's NOT FADE AWAY announced
by THE FILM SOCIETY OF LINCOLN CENTER
as the Centerpiece Gala Selection
for the 2012 NEW YORK FILM FESTIVAL
The Film Society of Lincoln Center announced that David Chase's NOT FADE AWAY will make its World Premiere on Saturday, October 6 as the Centerpiece Gala selection for the 50th New York Film Festival (September 28-October 14).
Making his feature directing debut, David Chase's (The Sopranos) coming-of-age movie is set in New Jersey in 1964 where a group of friends are inspired to form their own rock band fronted by a gifted singer-songwriter (terrific newcomer John Magaro). The film masterfully captures the era's conflicting attitudes and ideologies, all set to a dynamic soundtrack produced by the legendary Steven Van Zandt. The film also stars Jack Huston, Will Brill, Bella Heathcote, James Gandolfini, Brad Garrett and Christopher McDonald. To be released by Paramount Vantage, the film's roll-out will begin on December 21, 2012.
Rose Kuo, Executive Director, The Film Society of Lincoln Center, said, "It's a privilege to welcome David Chase to the New York Film Festival with his feature film debut. NOT FADE AWAY's fun, music-infused world created by Chase offers an endearing and complex portrait of a young man's coming-of-age in the 60s and features terrific work by an ensemble cast of exciting new talent."
Chase said, "NOT FADE AWAY is a personal film with a backdrop very important to me, a period in American music that was one of the best. To have the film debut at the NYFF exceeds my wildest dreams and the dreams of everyone associated with the movie. So many of my favorite films have been revealed to the public at the NYFF. I'm honored and thrilled."