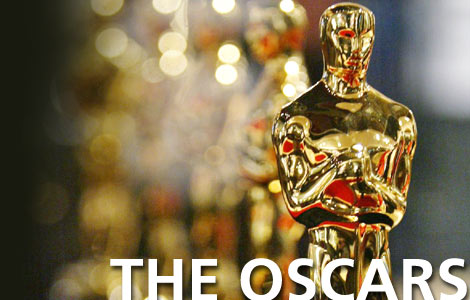 With the last Academy Awards not even 5 months behind us, next year's ceremony is already in talks. After the Board of Governors of the Academy of Motion Picture Arts & Sciences announced yesterday that they were considering moving the ceremony forward to January, they announced today that they would go ahead and stick with February 27th. This doesn't mean that the possibility is completely off the table.
"There are a number of questions still to be answered and challenges to be addressed with regard to moving the show to an earlier date. The Academy Governors and staff have been and will continue to look into those questions and challenges," Leslie Ungar, a spokeswoman for AMPAS told Variety.
The move to January could prove to be quite controversial for the Academy especially after they already made a big change to include ten films in the "Best Picture" category. Moving the ceremony forward would mean that it would be thrown into the same timeframe of the Golden Globes and the Super Bowl. In addition, this would most likely steal a lot of the thunder of the SAG awards (January 30) and the BAFTA awards (February 13). Because let's face it, if the Oscars are already awarded, then who will really care about those to awards.
A move could also be problematic because it gives Academy members that much less time to actually watch the films in question. That seems like a significant problem, especially now that more films are included in the process. This will just make the decision process so much more hasty which could have a detrimental effect on the actual results. Let's not forget that the Oscars were only moved forward to February in 2004 before which they were in March or April.
Along with the date, the Academy also announced that next year's 83rd ceremony would be produced by Bruce Cohen and Don Mischer. Cohen is the Academy Award-winning producer of American Beauty. Mischer is known primarily  for producing several Superbowl halftime shows and openings for both Winter and Summer Olympic Games. Who will host the awards on February 27th is as of yet unknown.
– Laura Holtebrinck