Most people know actress Sarah Chalke from her time as the second Becky Conner on the ABC sitcom, "Roseanne," but more recently, she is a rising star on the new Netflix series, "Firefly Lane." She is also known for her role as Elliot Reid on the comedy series, "Scrubs," and Stella Zinman on the CBS sitcom "How I Met Your Mother."
She has guest-starred on several other TV shows and reprised her role as Becky Connor on, "The Conners," in the last few years. While we know these obvious things about Sarah Chalke, there are many things you may not know about her, from her love of theme parties, the fact that all the cool kids wore retainers in high school so she made some out of paper clips, the fact that she was kicked out of choir in the fifth grade and wishes in another life she comes back as someone who can sing, and the fact that she admits she is a klutz.
She also says that gets along very well with her co-stars on Firefly Lane which include Roan Curtis, Ben Lawson, and Katherine Heigl who play her best friend in the hit Netflix series. She says they have goofed off to the point Lawson once paraded around the set while wearing Heigl's fake pregnant belly. The cast and crew seem to have a lot of times like that one as the film in the studio and on location which keeps the job fun and unpredictable.
Below is a list of 25 more things you may not already know about her.
1. Sarah Louise Christine Chalke was born on Aug. 27, 1976, in Ottawa, Ontario, and she grew up in North Vancouver, British Columbia, in Canada.
Her middle name of Louise comes from an aunt she adored.
2. She received her American citizenship in 2008 by becoming a naturalized citizen in the United States.
She now enjoys dual citizenship in the United States and Canada but before that, she worked in the United States as an actress on a work visa.
3. Sarah has been engaged to entertainment attorney Jamie Afifi since 2006 and is a mom to two children.
Her son Charlie Rhodes in December of 2009 and at the age of two, was diagnosed with Kawasaki disease, also known as Kawasaki syndrome or mucocutaneous lymph node syndrome, which is slated as the most common origin of acquired heart disease in children throughout the world in developed countries.
The disease affects children and some teenagers and causes inflammation in the blood vessels, especially the area of the coronary arteries, which causes heart issues.was born She loves to read to them. Their daughter, Frances, was born in May of 2016.
4. She can write with her feet, using her toes to form the letters.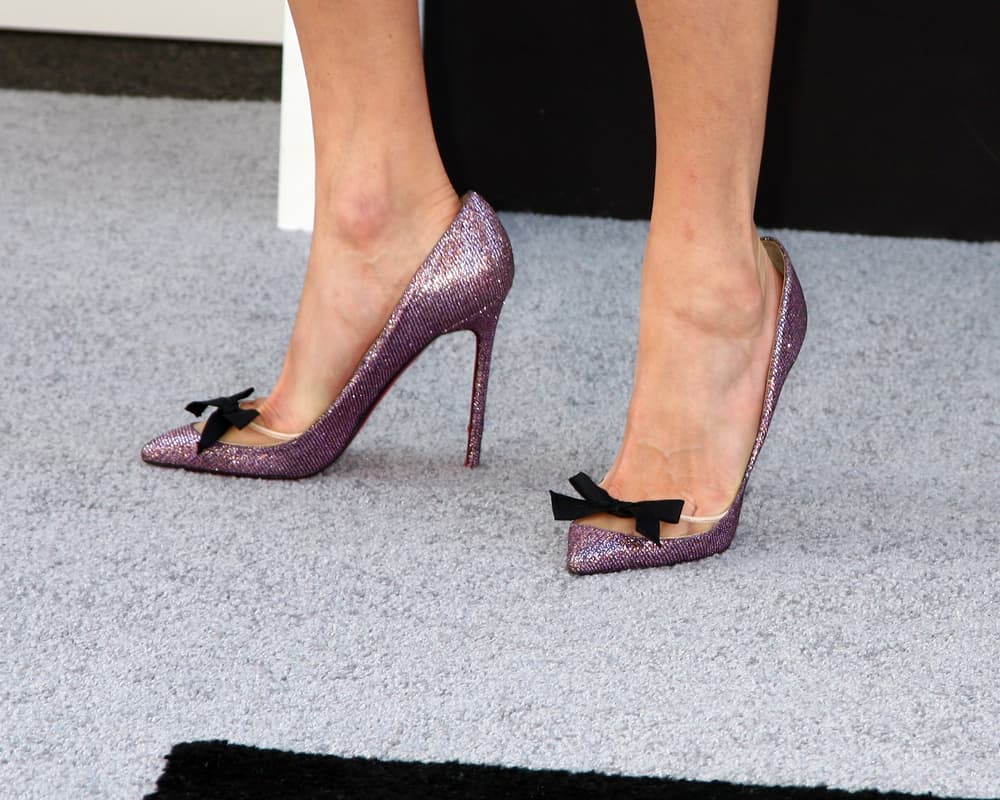 5. She enjoys hiking, snowboarding, kayaking, and is a certified ski instructor.
She stays active to keep in shape and in good health.
6. Sarah Chalke is a vegetarian and is the middle child of three daughters.
Her parents are Douglas and Angela Chalke and her mom is from Rostock, Germany.
7. Sarah's first language is English but she can speak German fluently and, since she grew up in Canada, she speaks French pretty well also.
She attended a German school two times every week while growing up in her hometown to learn the language properly. Her tri-lingual ability was integrated into her role as Elliot Reid on the TV show, "Scrubs."
8. She took cello lessons for seven years when she was younger and can still play beautiful instruments.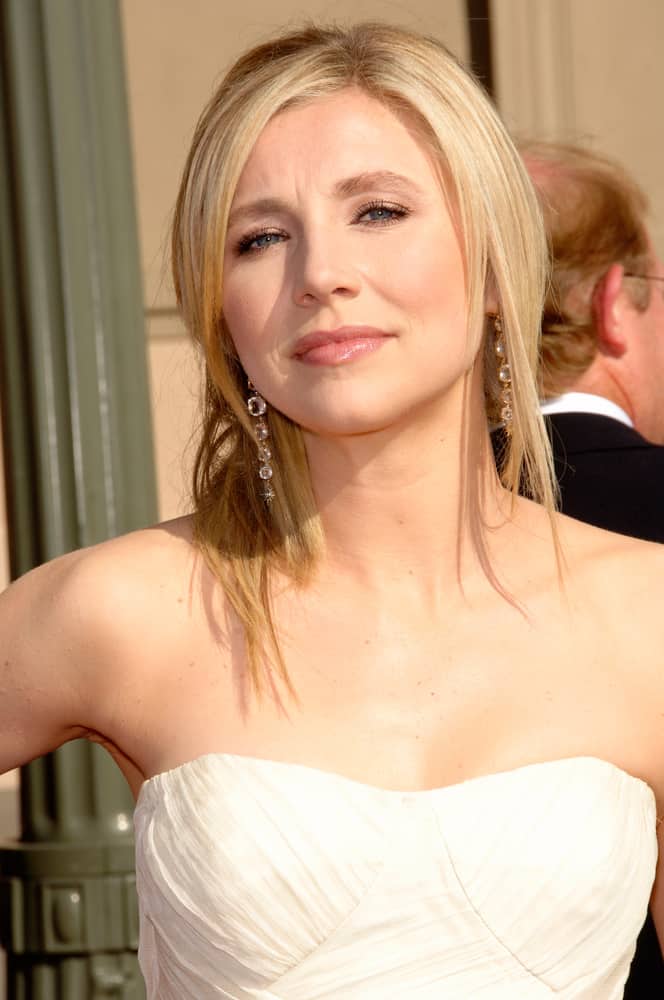 9. Her nickname on, "Scrubs," said Second Becky since she took over the role on the hit television series, "Roseanne."
The cast of that show gifted her a chocolate Labrador Retriever, Lola, in the first season, who then came to work on the set with her every single day after that.
10. She acted in the movie, "Chaos Theory," which did not gain a lot of traction at the box office but is a favorite among a lot of people.
She played the role of a woman who has an affair with a married man after he realizes his daughter with his wife is not biologically his own child because he is sterile.
11. She garnered a reoccurring role in the third season of Cougar Town.
12. Something her father always said when she was a kid is one of her favorite quotes, "The best time to plant an apple orchard (or apple orchards) was 20 years ago. The second best time is today."
13. When she was pregnant with her two children, she had several cravings, including cravings for salt and vinegar kettle chips, hot chocolate, and quesadillas.
14. Sarah took interpretive dance classes for eleven years and has said that her teacher would play the drums and call out a variety of colors and each student had to express each color through dance.
15. Sarah's first job was working as a ski instructor in Canada before she headed to Hollywood.
16. When she was 16 and was learning to drive, she used her family's vehicle which was a giant passenger van that seats twelve people.
17. Sarah's net worth currently is around $14 million and growing due to her newfound fame on the Netflix series Firefly Lane.
18. She lives in a gorgeous home with her fiancé and children in Studio City near Hollywood. She has lived in New York also.
19. Chalke's acting career actually began when she was 12-years-old and was chosen for the role of
20. After she left the ABC sitcom Roseanne, she only became even more of a household name.
Sarah played Ted's almost-wife Stella in the CBS sitcom, "How I Met Your Mother," and Melanie in Speechless. She has also played Merrill in Friends From College, played the role of Gina in Paradise PD, and had roles in several other television shows and movies.
21. She has her belly button pierced after undergoing the procedure while out with three of her best friends rollerblading in Venice Beach in 1994.
22. The first vehicle she owned was a 1977 Toyota Land Cruiser.
It was red in color and boasted a white roof. She would always keep the windows rolled down to prevent carbon monoxide was leaking into the car since the vehicle was so old.
23. She took French classes in school during the day then would head to German language classes right after the school day ended.
24. Firefly is a Netflix series that is based on the book by the same name that was written by Kristin Hannah.
It is the story of two best friends who experience the sorrows and joys that life brings to all of us. She stars in the series with several famous actors and actresses, including the one who plays her best friend,  Katherine Heigl. Most people know Heigl from her time starring in the popular television series, Grey's Anatomy.
25. Since Chalke's grandmother and lost their lives to breast cancer and their illnesses had gone undiagnosed in the early stages of the horrible disease, Chalke is very vocal in encouraging and promoting early breast cancer detection and prevention.
She even starred in the Lifetime movie, "Why I Wore Lipstick to My Mastectomy," to help bring more awareness to the issue. She is also an ambassador for the Audrey Hepburn Children's Foundation and was the 2009 ambassador for the Susan G. Komen Passionately Pink for the Cure program. She even designed a T-shirt for the program.