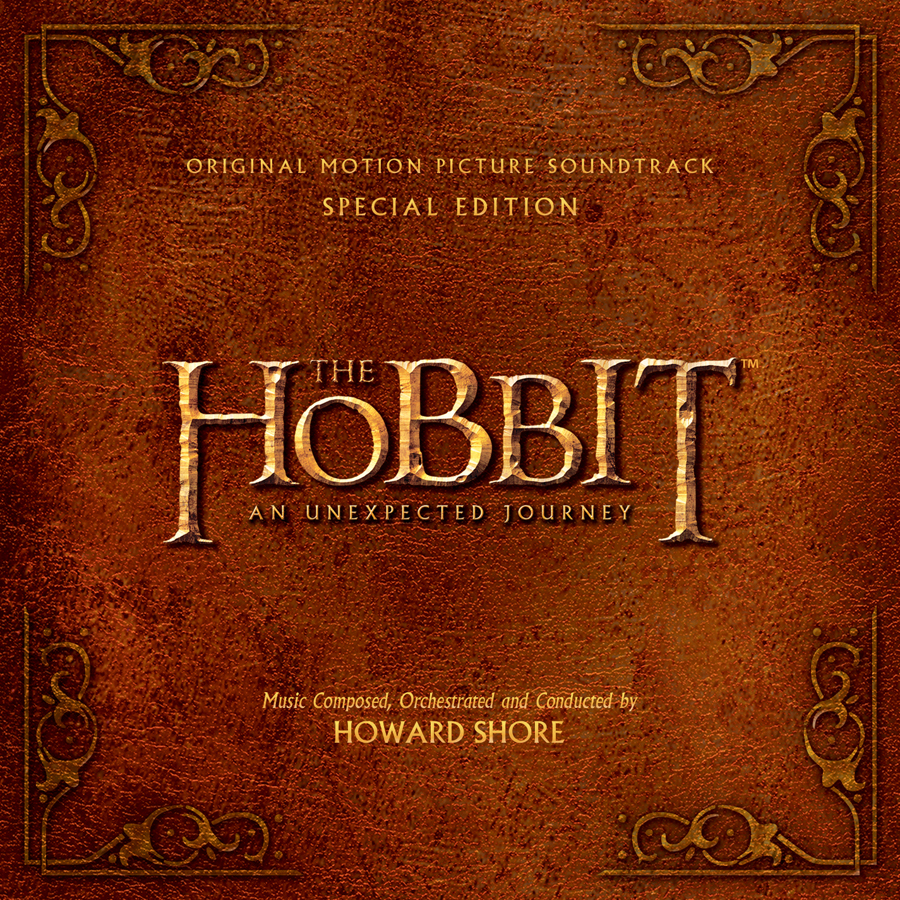 This holiday season Peter Jackson is venturing back to Middle Earth with The Hobbit, and also along for the journey is Howard Shore, who established the world's musical parameters. Today The Film Stage posted a preview of one of the score's complete tracks entitled "Radagast the Brown".
This is a perfect track for Warner Brothers to release. Not only does it feature those lush string arrangements and that boys choir to harken back to the familiar sonic landscape of Middle Earth, it also pushes that sound in a new direction with uniquely rhythmic percussion and frenetic, almost jig-like violins. If this is an indication of what the rest of the score will be like then Howard Shore has definitely concocted something special.
[vsw id="ZRMyDX59oAg" source="youtube" width="500″ height="350″ autoplay="no"]
–
Last week Fandango released the official track listing and artwork for both the standard and special edition of the score, seen below.
The Hobbit Special Edition Tracklist 
Disc 1:
My Dear Frodo
Old Friends (Extended Version)
An Unexpected Party (Extended Version)
Blunt the Knives performed by The Dwarf Cast
Axe or Sword?
Misty Mountains performed by Richard Armitage and The Dwarf Cast
The Adventure Begins
The World is Ahead
An Ancient Enemy
Radagast the Brown (Extended Version)
The Trollshaws
Roast Mutton (Extended Version)
A Troll-hoard
The Hill of Sorcery
Warg-scouts
DISC 2:
The Hidden Valley
Moon Runes (Extended Version)
The Defiler
The White Council (Extended Version)
Over Hill
A Thunder Battle
Under Hill
Riddles in the Dark
Brass Buttons
Out of the Frying-Pan
A Good Omen
Song of the Lonely Mountain (Extended Version) performed by Neil Finn
Dreaming of Bag End
Exclusive Bonus Tracks
A Very Respectable Hobbit
Erebor
The Dwarf Lords
The Edge of the Wild
****
The Hobbit Standard Edition Tracklist

Disc 1:
My Dear Frodo
Old Friends
An Unexpected Party
Axe or Sword?
Misty Mountains performed by Richard Armitage and The Dwarf Cast
The Adventure Begins
The World is Ahead
An Ancient Enemy
Radagast the Brown
Roast Mutton
A Troll-hoard
The Hill of Sorcery
Warg-scouts
Disc 2:
The Hidden Valley
Moon Runes
The Defiler
The White Council
Over Hill
A Thunder Battle
Under Hill
Riddles in the Dark
Brass Buttons
Out of the Frying-Pan
A Good Omen
Song of the Lonely Mountain performed by Neil Finn
Dreaming of Bag End
–
[vsw id="ngJ_3M6T5PE" source="youtube" width="500″ height="350″ autoplay="no"]