Directed by Andrea Arnold
Screenplay by Olivia Hetreed
2011, UK
Based on Emily Brontë's gothic novel from over 160 years ago, Wuthering Heights is a surprising choice for Andrea Arnold's third feature. Fans of previous film adaptations are most likely to be disappointed in the new big screen version, but this radical new take is refreshingly different: dark and twisted, peppered with profanity, brief moments of nudity and  animalistic sexual behaviour.
Arnold has been one of the most exciting female directors to emerge in the last decade or so. The former television presenter won an Oscar for her short film Wasp in 2005, and made her feature debut the following year with the gritty revenge-themed thriller Red Road. It went on to win the Jury Prize at Cannes that year and Arnold won the BAFTA Award for Best Newcomer. Her followup, Fish Tank, garnered even more acclaim internationally. Both Fish Tank and Red Road landed on Sound On Sight's list of the best films of the past decade, but with her third feature, Arnold is bound to divide audiences.
Arnold continues to cast nonprofessionals, using mostly first-time actors and unknowns who all work surprisingly well of each other. Teenager Kaya
Scodelario of Skins stars as Cathy, while the adult Heathcliff is played by newcomer James Howson, who was picked for the role after open-call auditions. She has made Heathcliff black, a brave departure from the book, which described him as "dark-skinned gypsy" or "a Spanish castaway"; here he is represented as a runaway slave rescued from the streets of Liverpool by a family of Yorkshire hill farmers. But even in the countryside he can't escape prejudice, and finds himself repeatedly abused by the household's oldest son. But it is Solomon Glave and Shannon Beer, as the younger Heathcliff and Cathy, who boast the film's two best performances, walking a fine line between forbidden lust and sibling love. The performances are heart-wrenching, with the characters heavily defined by nature and the very wild, rugged landscape in which they live.
Arnold's decision to use only doc-style handheld footage adds a sense of urgency, bringing to life the emotional reality of the characters. The approach is fresh and cinematographer Robbie Ryan pays meticulous attention to detail, beautifully capturing extreme closeups most notably during the emotional and physical violence the ensues. Through close attention he captures the beauty of the remote corner of Yorkshire. All while working with the same aspect ratio he used on Arnold's Fish Tank. The film is shot on high-definition video and a palette of abundant browns, lifeless greens and various shades of blues. Frequent close ups of birds and insects bring to mind the films of Terrence Malick, and apart from a non-source song by indie group Mumford & Sons (that plays over the last minute and end credits), the pic is scored only by the constant wind, thunder, rain and other natural sounds. Arnold regular Nicolas Chaudeurge's editing is impeccable, with the second half of the film cutting back and forth between images of Heathcliff and Cathy in the past and present. The matching shots throughout constantly enforce themes of birth, death and rebirth, ultimately showing how closely linked together love and death are in the novel. More importantly the editing manages to condense enough material for a mini series into the film's two hour running time.
Wuthering Heights has been adapted numerous times, with both Luis Buñuel and Jacques Rivette filtering the story through their own individual personalities and surroundings, and while Arnold's work can't be placed at the same level, her latest might just be her most mature yet, making Cary Fukunaga's current (Charlotte) Brontë adaptation, Jane Eyre, pale in comparison. Like it or not, give credit to Arnold for adapting the original source material to her very own distinct vision, a visual poem that almost doesn't feel like a period film at all.
Ricky D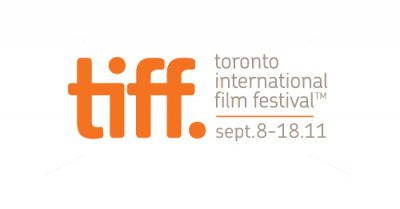 The Toronto International Film Festival runs from September 8th to the 18th. Tickets, schedules, and other information can be found on the festival's website.