Much of our lurid film community is of the belief that America's acting prowess died with its classic stars like Marlon Brando, James Stewart, Humphrey Bogart, Katharine Hepburn, Elizabeth Taylor, and Grace Kelly. However, I'm here to argue that America's actors are stronger than ever and can match up toe to toe with the likes of both Europe and Asia.
The list will be split into two parts: in part one, I delve into the modern world of Hollywood actors with actresses soon to follow in part two.
Part one: Top Ten Actors Working In Hollywood Today
Actor With The Most Potential To Hit It Big: Paddy Considine
Before I begin the list, I want to take a moment to discuss an actor whom I believe has enormous potential. While not American born, British actor Paddy Considine has been in his fair share of American films like In America, Cinderella Man, and The Bourne Ultimatum. Although, his best work has come in gritty independent British dramas like Last Resort, My Summer Of Love, and most recently, the coming-of-age tale Submarine. However, Considine is at the top of his game in the stark revenge thriller Dead Man's Shoes. Considine's performance as Richard, a hardened military man seeking revenge against those who killed his mentally challenged brother, is eerily reminiscent of De Niro's Travis Bickle in Taxi Driver and is also one of the single best performances of the decade. With his recent directorial debut of the excellent Tyrannosaur, and a role in two upcoming films next year, Considine is definitely one to watch.
The List
Before I begin, I want to preface the list by saying that I chose the top ten to be representative of actors with a solid body of work but also of those with the potential for greatness. If you see someone you think should be on the list, please let me know in the comments section.
#10: Jack Nicholson
Nicholson began his illustrious career in 1958 as Jimmy Wallace in the film Cry Baby Killer. He has been acting longer than anyone on this list and his body of work is nothing short of extensive. His resumé contains roles in classic films like Easy Rider, Five Easy Pieces, Chinatown, and One Flew Over The Cuckoo's Nest. He was brilliant alongside Meryl Streep in Ironweed and approaches Heath Ledger's greatness with his own unique take as the Joker in the 1989 version of Batman. Nicholson has always shown incredible range from a more independent character study in About Schmidt to his role in the recent gangster flick The Departed. However, perhaps his finest role, one that cemented his status as one of the greatest actors of our generation, was that of Jack Torrence in The Shining. Nicholson gives one of the creepiest most deranged performances in film history as he transforms a seemingly normal father into a crazed lunatic haunted by the supernatural.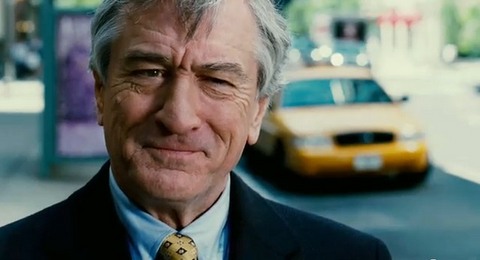 #9: Robert De Niro
Next on the list is someone that has been in the business almost as long as Nicholson. De Niro established himself with his iconic role as Johnny Boy in Mean Streets followed up a year later with his performance as Vito Corleone in The Godfather: Part II. Like Nicholson, De Niro has a great range. Many people think of him in the context of his roles in gangster films like Once Upon A Time In America, Goodfellas, Casino, Heat, and Jackie Brown. However, he is at his best in films like The Deer Hunter, Raging Bull, and Awakenings alongside Robin Williams. As good as all of these performances are, De Niro has never topped his portrayal of Travis Bickle in Scorsese's brilliant Taxi Driver. Regarded as one of the best performances in one of the best American films of all time, De Niro is as perfect as you can get as the frustrated and lonely Bickle who finally explodes like a volcano at the climax of the film in which he enacts his vengeance in one of the most violent, most memorable scenes in film history. De Niro has been on somewhat of a rut since the late 90s but his performance as an author and long-absent father attempting to reach out to his son (played by Paul Dano) in the upcoming film Being Flynn has promise.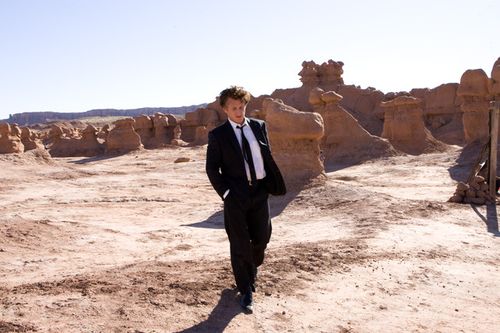 #8: Sean Penn
Although not quite as experienced as Nicholson and De Niro, Sean Penn can still be considered one of the most talented, most iconic actors of our generation. Acting since the early 80's, Penn broke onto the scene with his role as Jeff Spicoli in the 80's comedy Fast Times At Ridgemont High. He followed that up with key performances in At Close Range, State of Grace, Carlito's Way, The Thin Red Line, and I Am Sam. However, unlike the above two actors, Penn's best work has come in the last decade. With searing portrayals in 21 Grams, Mystic River, and Fair Game, Penn has established himself as one of the best dramatic method actors around. With two great directorial efforts in Into The Wild and The Pledge, Penn has shown his multi-faceted allure. He is at his best when he gives himself to his role and I don't think there is a performance more dedicated then his brilliant portrayal of Harvey Milk in Milk. Hopefully we see much more of this type of Penn and with his role as Mickey Cohen in the upcoming, star-studded The Gangster Squad, it seems as though Penn is only just beginning to hit his stride.
#7: Kevin Spacey
Perhaps one of the most consistently solid Hollywood actors today, Kevin Spacey is at the top of his game. He is one of the few actors that is able to play roles in a wide range of genres from comedies like Swimming With Sharks and Horrible Bosses, to dramas like Glengarry Glen Ross, L.A. Confidential, and his incredible performance as Lester Burnham in one of my favorite films American Beauty, to thrillers like The Usual Suspects, The Negotiator and Se7en, Spacey does it all. At once sarcastic and heartfelt, Spacey is one of a kind. Not to mention, he hasn't lost a step with his great performance as Sam Rogers in the recent and underrated Margin Call. There is no question that Spacey has etched himself a place in the canon of the all time greats.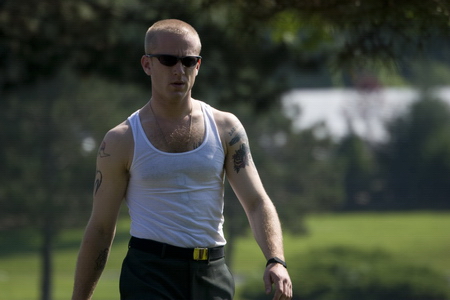 #6: Ben Foster
Number 6 on the list may come as a surprise to many of you. Although he is not nearly as established as the aforementioned four, for my money, Ben Foster is one of the most underrated, most talented actors around. I first took notice of Foster as the villain Mars Krupcheck in the 2005 film Hostage. Though not exactly a great film, it put Foster on my map of actors to watch. He was again brilliant in a small role as Charlie Prince in the 2007 remake of the classic Western 3:10 To Yuma. Solid again in both the 2009 film Pandorum and one of this year's most underrated films Rampart, Foster brings an energy and aggression to his roles that is rare in today's cinema. However, if it were just these films alone, Foster wouldn't be on this list. It was his unbelievable performance as Will Montgomery in the 2009 searing war drama The Messenger that cemented his place on this list. This was not only the best performance of that year but one of the top three American performances I've ever seen. Yes that's right, I said it. Foster does it all in this film and his scene in which he recounts his experiences in battle to Woody Harrelson (just missed this list) is one of the most moving of the decade. I know many of you may question this choice but keep an eye on this guy. He has more potential in his pinky finger then virtually any other young actor in Hollywood and if he can harness it and bring it all together…watch out.
#5: Michael Fassbender
Like Foster, Michael Fassbender is relatively new to the scene. Getting his start as Sgt. Burton Christenson on the TV Mini-series Band of Brothers, Fassbender proved that he was one to watch. He was great in the 2008 horror-thriller Eden Lake but it wasn't until his unforgettable performance as Bobby Sands in Hunger, one of the most brutal, unflinching films that I've ever had the pleasure of watching, that I knew he had big things ahead. He was again great in the 2009 British film Fish Tank, one of my favorites that year, but it wasn't until Inglorious Basterds that he became recognized as a force of American cinema. More recently, he has been consistently awesome carrying last year's Centurion on his back and again, with great performances in X-Men: First Class, Jane Eyre, and A Dangerous Method. However, it is Shame that is finally getting Fassbender Oscar consideration. With one of the best performances of the year, Fassbender is no longer flying under the radar.
#4: Edward Norton
So many of you are probably thinking, "Ed Norton at number 4?" Well, I guess this one is more of a personal choice. Norton possesses a magnetic quality a la James Stewart that few actors still have. Every time I watch a Norton film, I can never seem to take my eyes off the screen. I am completely enthralled. This is evidenced by performances in films like Primal fear, Rounders, Fight Club, The 25th Hour, The Illusionist, The Painted Veil, and Leaves of Grass. Although these performances are all great, one stands above the rest. His performance as Derek Vinyard in American History X is a thing of beauty. It makes up the second third of my three favorite American performances of all time because of how brilliantly Norton pulls off the transition from Nazi hard-ass to loving brother. The film contains some of my favorite dialogue and Norton's lines come across with such conviction that he is the main reason why the film has such a profound affect on me to this day.
#3: Philip Seymour Hoffman
This guy has more range then a fifty-caliber sniper rifle and he is one of the most unrecognized actors deserved of recognition in the business. Hoffman has had his fair share of small roles and it is only recently that he is getting the roles that he deserves. With a bevy of supporting roles in films like Boogie Nights, Happiness, Magnolia, Almost Famous, The 25th Hour, and Cold Mountain Hoffman is as consistent as they come. It wasn't until 2005 that he broke through by winning a well-deserved Oscar for his performance as Truman Capote in Capote. He followed that up with energetic performances in The Savages, Before The Devil Knows You're Dead, Charlie Wilson's War, and Doubt. However, it is his brilliant, multi-layered performance in Synecdoche, New York that cements his spot in the top three. More recently Hoffman has shined in one of my favorite animated films of all time, Mary and Max as well as good performances in Jack Goes Boating, (his directorial debut) Moneyball, and The Ides of March. As you can see from the plethora of solid films that I've listed, Hoffman has already had a great career and still has a bright future ahead of him as one of today's premiere method actors.
#2: Ryan Gosling
One of the things that infuriate me is when my friends hear Ryan Gosling's name, many of them still say "oh, you mean that guy from The Notebook?" Yes he may be in that film, but his brilliance was using that film as a springboard to obtain the roles that would allow him to show off his dynamic range, subtle delivery, and magnetic star quality reminiscent of a young Marlon Brando. The first performance of Gosling's to catch my eye was his multi-layered portrayal of Jewish Nazi Danny Balint in The Believer. This was the best of Gosling's pre-Notebook roles. Two years after The Notebook, Gosling was nominated for his first Oscar in Half Nelson and continued with two amazing, varied performances in their own right: Lars and the Real Girl, and Blue Valentine. Gosling has had a great year with film-carrying performances in both Crazy, Stupid, Love and The Ides of March but the film to cement him as not only one of the best young actors around but one of the best period is this year's Drive. This one is sure to be in my top ten come the end of the year and Gosling is a big reason for that. His performance as the aptly named "Driver" is brutal yet gentle with an aura of cool. In some ways, Gosling's performance is a more avant-garde, violent version of McQueen's in Bullitt. With five films in the works for next year, Gosling is set to become one of this generation's greatest actor's and perhaps one of the greatest Hollywood actors of all time.
Although each of the above nine actors are excellent in their own ways, one actor stands above them on a level all his own.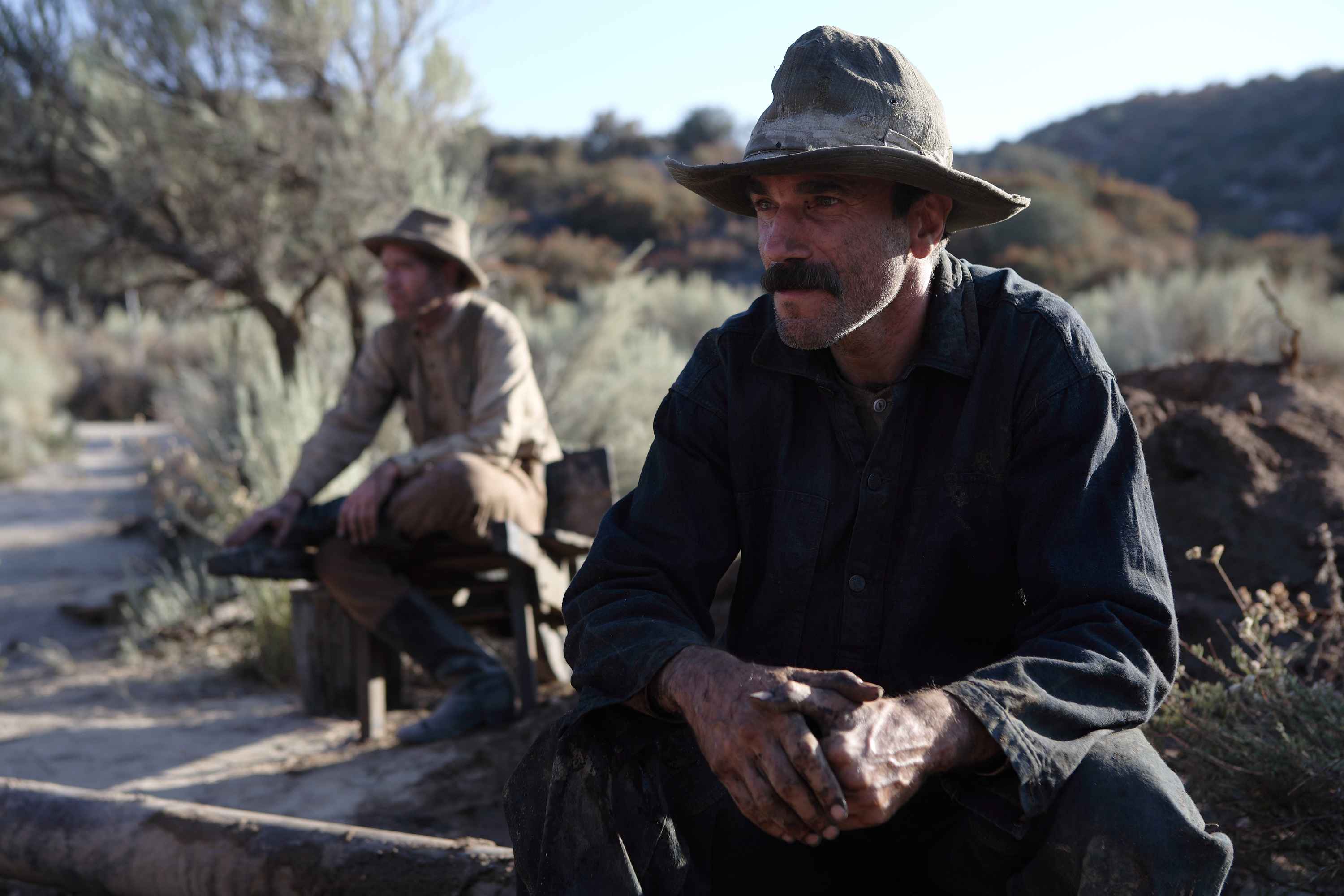 #1: Daniel Day-Lewis
With one of the smallest resumes of any of the ten actors listed spanning 31 years, Daniel Day-Lewis is the master class of Hollywood acting. Because he only appears in one film every two-three years, he is able to completely engulf himself in his roles. He isn't just an actor playing a role; rather, he becomes his roles. He can play anything asked of him with such conviction and dedication that I forget that I'm watching a film. Day-Lewis brings his characters to life more so than any actor today and is not only one of the best actors alive but one of the best of all time. After starting with a small role in Gandhi, Day-Lewis began to establish himself in films like A Room With a View and The Unbearable Lightness of Being. Then, beginning in 1989 with My Left Foot came film after film in which Day-Lewis began to give himself 110% to his roles. In the 90's came The Last of the Mohicans, The Age of Innocence, In the Name of the Father, and The Boxer. Each of these roles completely different from the next, Day-Lewis anchored himself at the top of the list of method actors. In the last decade, Day-Lewis has only appeared in four films, each featuring a widely different performance. From The Ballad of Jack and Rose, to Gangs of New York, to Nine, Day-Lewis was proving that there was nothing he couldn't do. Then came his performance as Daniel Plainview in There Will Be Blood. Not only is this my favorite American performance of all time, completing the trifecta, it is one of the best performances of all time, American or otherwise. Daniel Day-Lewis is no longer Daniel Day-Lewis. For two and a half hours he becomes Daniel Plainview, as if transformed by some other-wordly entity. It is one of the most absorbing performances you will ever see. What does Day-Lewis have in store? Next year he will play Abraham Lincoln in Spielberg's upcoming Lincoln. Color me excited.
That concludes part one. Keep your eyes glued to sound on sight for part two when I reveal my top 10 Hollywood actresses still in business. Until then, do yourself a favor and go watch There Will Be Blood if you haven't yet. You will not be disappointed.
Connor Folse