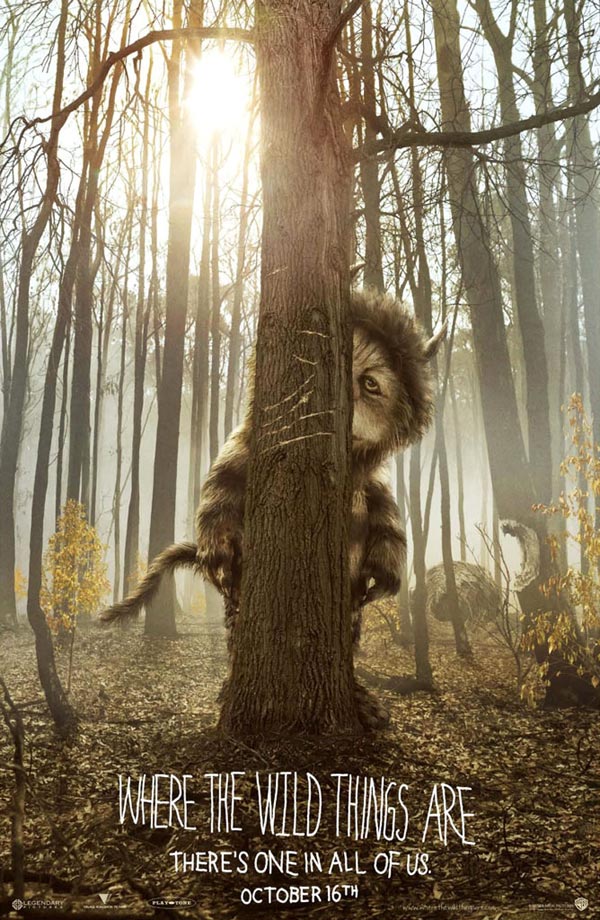 Director Spike Jonze may have spent the past seven years in hiding, but this week movie audiences will find out whether Where the Wild Things Are – Jonze's labor of love and the product of years of work – is worth the wait. Appropriately, considering Jonze's hip reputation, the soundtrack is handled by Karen O and the Kids. Strangely, the film's OST sees the raucous Karen O of Yeah Yeah Yeahs fame in a surprisingly mellow mode. The soundtrack seems split into two moods, part playful celebration and part pensive mood pieces. It has a joyous quality that seems appropriate for the soundtrack of a movie based on one of the best-loved picture books of the last 50 years. Additional score for the movie was composed by Carter Burwell, whose varied work includes "Psycho III" and "Twilight" to Julian Schnabel's "Before the Night Falls".
On several songs, the vocals are hummed as if in a lullaby. The soundtrack has an organic feel, a stylistic choice already hinted at by the appearance of Arcade Fire's "Wake Up" in the trailer. Though that song is sadly absent from the soundtrack, Karen O makes up for it with the musical palette she and "the kids" – Yeah Yeah Yeahs buddies and fellow musicians – deliver. An untrained children's choir provides backing vocals and choruses, adding up a sense of spontaneity to the exultation present here. Karen O's vocals blend right in with the choir, giving the record a confident quality. It's not made by adults for children, but it's something universal shared by the kid in all of us.
Unfortunately, all of these ideas, the lullaby-esque tunes combined with the carefree pieces (e.g. the single "All Is Love") don't quite add up to a sustaining album. The best it does is awaken a bitter-sweet juvenile quality in its listeners, at least on its own. It will be a thrill to discover how the soundtrack works in tandem with the film, and whether it cashes in on its promise.
Track list:
1. Igloo
2. All Is Love
3. Capsize
4. Worried Shoes
5. Rumpus
6. Rumpus Reprise
7. Hideaway
8. Cliffs
9. Animal
10. Lost Fur
11. Heads Up
12. Building All Is Love
13. Food Is Still Hot
14. Sailing Home
Snippets of all the songs can be heard in the 'Soundtrack' section of the official website for the movie at
http://wherethewildthingsare.warnerbros.com/