The summer season has, over the past few decades, become synonymous with movie blockbuster season, as studios have found the months of May to August to contain the most profitable release dates for big-budget tentpole features, leading to the summer of recent years being filled with superhero films, big budget CGI features, and other tentpole movies that draw in huge crowds. This year is no different, as Marvel's Iron Man 3 is set to kick off the summer movie season as May rolls around. However, this doesn't mean non-blockbuster features don't make their way to theatres during this time, and for those looking for smaller features, there are plenty of viewing options. Here are ten of our most anticipated non-blockbuster features set to be released over the next few months.
Author's note: All films were selected based on their release date in American theatres. The numbering is not indicative of any ranking of anticipation; rather, the list is categorised alphabetically. The summer movie season has also been taken as the period from the beginning of May to the end of August.
Any discussion of the most promising young talents of the last few years will, at some point or another, turn up three names; Ben Foster, whose work in 3:10 to Yuma and The Messenger have brought him acclaim, Casey Affleck, who has turned in eye-opening performances in The Assassination of Jesse James by the coward Robert Ford and Gone Baby Gone, and Rooney Mara, who took a starmaking role as Lisbeth Salander in The Girl With the Dragon Tattoo from Noomi Rapace and made it her own. Putting all three in a movie together is itself quite exciting, but when that movie gets acclaim at film festivals, with reviewers invoking Terrence Malick's name when describing the film, it becomes one worth seeking out, no matter when in the year it releases.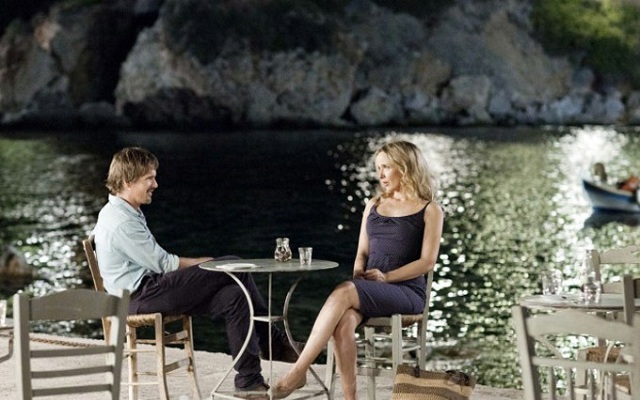 Richard Linklater's 1995 feature Before Sunrise has stood the test of time as one of the most well-regarded romantic tales. Linklater surprised many by revisiting the characters of Jesse and Celine in 2004 with Before Sunset, a movie that managed to capture all the charm of the first feature while still standing on its own legs as a unique tale of a relationship between two people. Linklater's third go-around with the two, which was shot in secret with Ethan Hawke and Julie Delpy reprising their roles once again, picks up on the story after another nine years, and has the strong potential to be a rare trilogy where all three movies work excellently on their own and in the context of each other.
Sofia Coppola and Emma Watson have one thing in common; both have had to escape long shadows cast over them to be able to display their true talents. While in Sofia Coppola's case, it was the shadow cast by her more famous father Francis Ford Coppola, in Watson's case, it was the shadow cast by her career-defining role as Hermione Granger in the Harry Potter films. Both, however, have been able to successfully make a name for themselves on their own merit, and find themselves working together for the first time in this true story of a group of teenagers who stole from Hollywood celebrities. Watson's co-stars, which include Taissa Farmiga and Leslie Mann, only add to the promise this film shows.
4)      Blue Jasmine
While filmmaker Woody Allen's work has fluctuated in quality over the past few years, it still remains remarkably high when contrasted with the fact that he puts a movie out every year, despite being in his late 70s, with an effort as recent as 2009's Midnight in Paris making it to many critics' top 10 lists at the end of the year. With recent films, this has included gathering a very interesting ensemble for every feature, and these factors together make every Woody Allen film worth atleast a look. Blue Jasmine is no different in this regard, with self-professed Allen fan and renowned comic Louis CK leading a cast that includes Cate Blanchett, Michael Stuhlbarg, Peter Sarsgaard, Sally Hawkins, Alec Baldwin, Andrew Dice Clay, and Bobby Cannavale.
One of the surprises at the 2013 Sundance Film Festival was the feature film writing and directing debut of Ryan Coogler. Then called Fruitvale, the film blew many critics away, eventually walking away with the Audience Award and the Grand Jury Prize from the festival, something nobody could have predicted at the beginning of the year. Tackling the true story of Oakland resident Oscar Grant, who was shot dead by police officers in 2008, the cast for the film includes Octavia Spencer, Kevin Durand, and Chad Michael Murray, with Michael B. Jordan taking on the lead role. This film is worth keeping an eye on, not only for the acclaim it has received, but also for the subject matter it portrays.
6)      The Grandmaster (aka Yi dai zong shi)
Filmmaker Wong Kar Wai has been a force on the international cinema stage for over two decades, with movies such as Chungking Express and 2046 becoming required viewing for film fans over the years, and this alone makes a Kar Wai film something to look forward to. In addition, the filmmaker is working once again with frequent collaborator Tony Leung, and is taking on the story of Ip Man, a martial arts legend who is best known for being the mentor and trainer of the memorable Bruce Lee. Ziyi Zhang, Cung Le, and Chen Chang also join Leung onscreen, in what promises to be a fascinating look at what makes a great martial artist.
7)      The Heat
Parks and Recreation is widely regarded as one of the best comedies on the air today, with serious consideration of its place in a list of all-time great television comedies. One of the veterans on the writing staff of the show is Katie Dippold, who makes her first foray into writing feature length films with The Heat. Director Paul Feig takes the reins on this buddy cop comedy, and like the director's last effort, Bridesmaids, this film is headed up by talented female comedians, in this case Melissa McCarthy and Sandra Bullock. Joining the duo onscreen is a group that includes Marlon Wayans, Taran Killam, Michael Rapaport, Nathan Corddry, Kaitlin Olson, Tom Wilson, and Tony Hale. The level of talent involved in this picture alone makes it worth watching.
8)      I'm so excited (aka Los amantes pasajeros)
Pedro Almodovar is a filmmaker whose works have always inspired conversation, and his newest feature promises to be no different. With Almodovar once again writing and directing, I'm So Excited is the first film that sees him work with frequent collaborators Antonio Banderas and Penelope Cruz together in the same film. The story is also cryptically enticing, as it focuses on the staff and passengers of a flight that's about to crash; however, despite the implications of the synopsis, this film is being billed as a comedy, which also marks quite a turn for Almodovar, since his last film, by his own admission, emulated old horror movies. What he has up his sleeve this time around should be worth a look, at the very least.
Writer-director James Ponsoldt made some waves last year with his second full-length feature Smashed, which took a hard look at the effects of alcoholism. His third feature, however, is already garnering raves, and could end up being the one that puts him on the map. Titled The Spectacular Now, Ponsoldt takes the adaptation route with this one, working from the novel by Tim Tharp and handing off screenplay duties to 500 Days of Summer duo Scott Neustadter and Michael H. Weber. Much like Ponsoldt's last feature, this film also has two bright up-and-comers in the lead role, in the form of The Descendants' Shailene Woodley and Rabbit Hole's Miles Teller, along with Mary Elizabeth Winstead, Kyle Chandler, Bob Odenkirk, Kaitlyn Dever, and Jennifer Jason Leigh.
10)   You're Next
Adam Wingard has been steadily building a reputation in the horror genre over the past few years, with full-length features as well as segments in horror anthologies such as V/H/S and The ABCs of Death. His newest full-length feature, You're Next, first made its debut at the 2011 Toronto International Film Festival, where the buzz it generated had many horror fans excited to see it. Despite being snapped up by Lionsgate for distribution before the month was over, however, circumstances have kept this film out of theatres, a situation that seems poised to change this summer. Wingard worked once again with screenwriter Simon Barrett for this feature, and horror fans will recognise Ti West and Joe Swanberg in the cast, who are joined onscreen by Sharni Vinson and Amy Seimetz.
Of course, this is by no means a comprehensive list. Other films that seem enticing include The Way, Way Back, which marks the directing debut of Oscar-winning screenplay writers Jim Rash and Nat Faxon; The East, directed and co-written by Sound of My Voice's Zal Batmanglij and starring Brit Marling, who also co-wrote the screenplay, Paranoia, a workplace thriller with a cast that includes Richard Dreyfuss, Harrison Ford, and Gary Oldman, and Much Ado About Nothing, Joss Whedon's take on Shakespeare. In addition, blockbusters such as JJ Abrams' Star Trek Into Darkness and Neill Blomkamp's Elysium also look promising, and there is always the possibility of a pleasant surprise. One way or another, the summer movie season holds the promise of something for everyone.
– Deepayan Sengupta