Cannon. All it takes is a glimpse of the infamous distributor's logo to fill video store junkies' heads with visions of over-the-top action, gratuitous nudity, and Reagan-era exploitation. Founded in the late 1960s by producers Dennis Friedland and Chris Dewey, Cannon started out by distributing Swedish erotica in the United States, until they found an unexpected counterculture hit in 1970's Joe. The success of Joe and other films in the early 1970s allowed the company to improve the production values of their films, but financial difficulties soon forced the company's founders to sell. In swooped Israeli cousins Menahem Golan and Yorum Globus, who helped build their home country's burgeoning film industry but yearned to make it in the United States. The cousins soon built a profitable company out of a struggling distributor by producing absolute dreck, with a particular emphasis on skin flicks and action pictures like American Ninja and the Death Wish sequels. But Menhaem and Yorum actually produced a wide range of films, alternating between exploitation, "respectable" dramas like Lady Chatterlay's Lover (1981) and Mata Hari (1985), musicals like the Breakin' films and The Apple (1980), and almost every other genre imaginable. And they didn't just juggle genres; the Globuses produced films that no other American studio would have dared to, investing in work by directors like John Cassavetes, Jean-Luc Godard, and Norman Mailer.
Golan and Globus knocked loudly on Hollywood's door, with a reckless style and wanton way of doing business, often times selling the poster or title of a movie before they even had a script. Their advertising antics at the Cannes Film Festival, of which they became kings, almost overshadowed their films. These efforts paid off at first; Cannon received a distribution deal through MGM in the early 1980s and was even successful enough to purchase theater chains throughout Europe.
Chat Box - Go ahead, make my day and ask me questions about movies and TV shows...
But it was the cousins' quest for respectability that ultimately led to their downfall. Hollywood style "blockbusters" like Lifeforce (1985), Superman IV: The Quest for Peace (1987), and Masters of the Universe (1987) flopped at the box office, pushing Cannon toward bankruptcy. An investigation into their financial practices by the Securities and Exchange Commission didn't help either. Menahem and Yorum had a falling out soon after and both went their separate ways.
Despite its eventual downfall, The Cannon Group's golden age was well spent. While many (probably most) of its films aren't good by any means, you'd be hard-pressed to find one that isn't interesting. Say what you will about the quality of their output, but the Golan and Globus were shlockmeisters par excellence. In many respects, they carried the torch from Roger Corman into the modern era of outsider movie production. Their radical advertising techniques changed the game for B-level production companies and helped lay the foundation for contemporary film production. They put cheap genre movies and arthouse fare on the same level, setting the stage for modern distributors like Drafthouse Films and Magnolia Pictures.
Recently, a filmmaker named Richard Albiston, who claims to be a protégé of Menahem Golan, has come forward with plans to resurrect the Cannon Group. Albiston doesn't have any actual production experience, so it remains to be seen whether Cannon will make a comeback or not, but it's as good an excuse as any to remember one of the great distributors in Hollywood history. Here's a look at five of their most, um, unique pictures.
Love Streams (1984): Despite their low standards, Golan and Globus took their work seriously. This commitment to further respectability led to a number of unexpected collaborations with auteurs. One of the finest of these is Love Streams, a late-period highlight from John Cassavetes. It's one of my favorite films from the American independent director; it's long and brutal but heartfelt and unexpectedly surreal, and features some of the finest acting of Cassavetes' and Gena Rowlands' careers. Golan and Globus were probably the only producers who ever truly respected the vision of someone like Cassavetes, and the result is marvelous.
Death Wish 3 (1985)- Golan and Globus seemed to want nothing more than to rule Hollywood, so in the early '80s, they signed contracts with two actors in a move to replicate the star system of Hollywood's early years. But instead of James Cagney or Cary Grant, Cannon had the Two Chucks: Chuck Norris and Charles Bronson. Cannon scooped up Charles Bronson as his star power faded, hoping to paid their pockets and revive his career with four Death Wish sequels, each more ridiculous than the last. Death Wish 3 is likely the best of the bunch, by which I mean it's the most insane. It's pure fascist wish fulfillment, as Bronson parades around a run-down neighborhood with big guns and an endless supply of ammunition, executing almost every minority in sight. The first Death Wish was already filled with spite and hatred, but Death Wish 3 blows any possible remaining subtext to bits.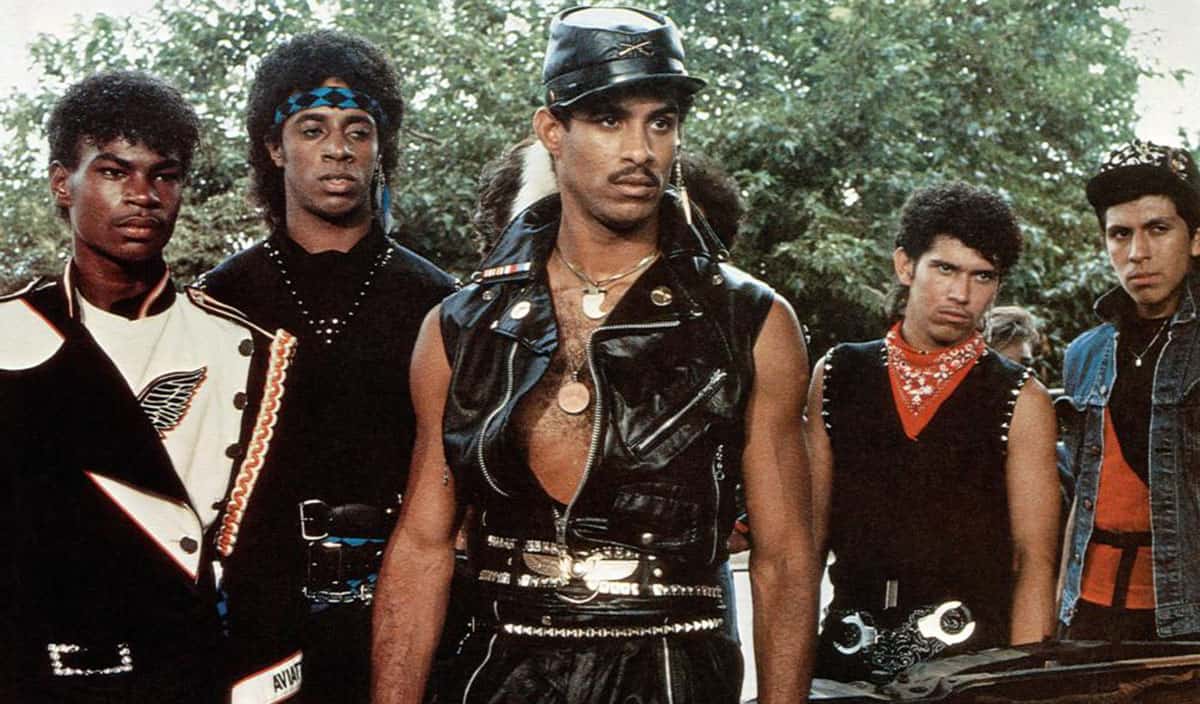 Breakin' 2: Electric Boogaloo (1985)- In the early '80s, Cannon accidentally tapped into a new trend with Breakin', one of the first mainstream films about hip-hop. Its sequel, infamously subtitled Electric Boogaloo, is total Cannon: an unwanted and unnecessary cash-in. The first film is hardly serious, but Electric Boogaloo ups the wackiness to Jerry Lewis levels. Lionel Richie must have watched this before he wrote "Dancing on the Ceiling."
Over the Top (1987): After Cannon's constant stream of dirt-cheap pictures started to dry up in the mid-'80s, Golan and Globus tried to combat the problem by going bigger. Unfortunately, "blockbuster"-style pictures like Superman IV: The Quest for Peace and Masters of the Universe weren't any better than their small-scale brethren and helped bankrupt the studio. I maintain a soft spot for one of these major mishaps, 1987's Over the Top, a Sylvester Stallone vehicle that takes home the award for most on-the-nose title of all time. The premise is as high concept as it gets: a truck driver, played by Stallone, must win the heart of his estranged son by becoming a professional arm-wrestling champion. There's nothing special about the film's direction, which Menahem Golan handled himself, but for some reason I find Sylvester Stallone's performance genuinely affecting. Stallone's character might win back the love of his son, but Golan and Globus couldn't win back the affections of audiences, and Over the Top helped push Cannon over the hill, signaling the beginning of the end for the studio.
Bloodsport (1987): Unlike the other films on this list, Cannon's 1987 film Bloodsport, the big breakthrough for Belgian martial artist Jean-Claude Van Damme, isn't on this list because of the role it played in Cannon's history or the development of their house style. Mostly, it's just a fun time. JCVD has gained nuance as an actor with experience and age, but he lacks all subtlety in Bloodsport, a bombastic, no-holds-barred kick right in the face. Almost all the drama takes place inside the ring as emotional relationships are manifested in physical form. Van Damme plays a hammy, homoerotic, high-flying ball of fury in a film that epitomizes the excess and absurdity of many 80s action films. I don't see what's not to love.