Cemetery of Splendour
Written and Directed by Apichatpong Weerasethakul
2015, Thailand/UK/Germany/France
The unconscious dream state that connects each of Apichatpong Weerasethakul's films begins in his latest when frequent collaborator, Jenjira Pongpas (Her characters' names devolving film to film from 'Pa Jane', 'Jen' and now simply 'Je'), stumbles into the frame with her ft. high platform sandal keeping her stumpy left leg in proportion with her right. This familiar image is the proverbial blanket Weerasethakul pulls over his audience, tucking the viewers into his familiar world, allowing for a communal drift into his drowsy landscapes. It's only a testament to Weesrasethakul'sself awareness as a filmmaker that he has a narcoleptic soldier drop into a lethargic mess as we see him glance upon a movie screen, reflecting how he makes his films onto the characters who inhabit them. This scene, among others, provides a self reflexive exploration of Weerasethakul's oeuvre, adding to a film that exudes more passion, thoughtfulness and complexity than any of his other major works.
The city of Khon Kaen is a suitable place for the sleepy, especially the mysteriously narcoleptic soldiers inhabiting a simplistic hospital ward scattered with children's drawings and coated with chipped paint. Volunteer nurses and doctors tend to these consciously troubled men, whose lives are gazed upon by the resident medium and more specifically Je, who becomes fascinated with the past lives of narcoleptic Itt. His diary entries scrawled with poetic descriptives and inadvertent greetings to those reading it, much is left to the imagination in chronicling the life of Itt, often causing Je to fall prey to bouts of desire tinged unconsciousness.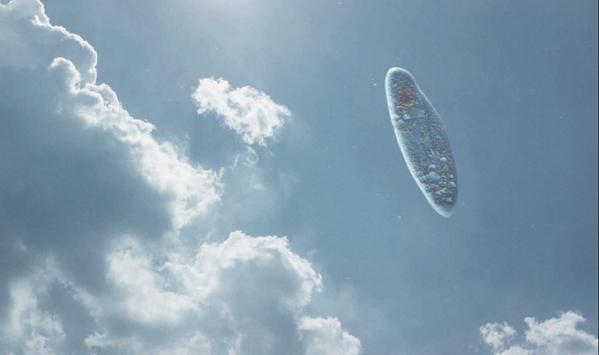 These bouts of desire and sorrow provide a sad undercurrent to ideas previously explored in Tropical Malady and Uncle Boonmee. Many of the dreamscapes explored in the film a have a semi-realistic layer to fall back onto. A wake up that soberly juxtaposes the fantasies we – and by extension, the characters – get swept up in. Death could await these soldiers, yet their collective deep sleep not only postpones their indefinite demises but allows for romanticism with their memories and lives past. Even though these soldiers are more or less vegetables for a majority of the film, they manage to suck the conscious hospital participants into their unconscious minds, with the soldiers' multi-coloured, six ft.+ high bedside tubes of light acting as the flame to the hospital's many moths.
Je's mingling with Itt's unconsciousness provides a reciprocal vulnerability between the two, but the contrast still lies. Je, in one of the film's final scenes, reveals her scarred and lumpy leg to Itt, only for Itt's physical incarnation to be lying in the hospital, his body draped in a blue blanket. Whatever connection and honesty these two can share is bolstered by the banality of real life. Their painful reality withholds their sacred relationship that can only be experienced when the two lie together, in the hospital, one awake, one not. They can't connect physically, only through the power of fabrication can they find inner truth and honesty.
This also brings to question notions of faith expressed within the film. Reincarnation and the afterlife are hopes that Je holds dear, yet her wandering around the lonesome streets of Khon Kaen has her question these beliefs. The ending especially leaves her questioning whether her spirituality comes from her connection with the unconscious and instead the dead lie in silence, undisturbed by connections to the living. As Je looks intently at the excavated mounds of dirt piling up outside the drab hospital and the film cuts to black, we learn that this candid rendering of spirituality might just be the harsh truth in the dreamy world of Cemetery of Splendour.