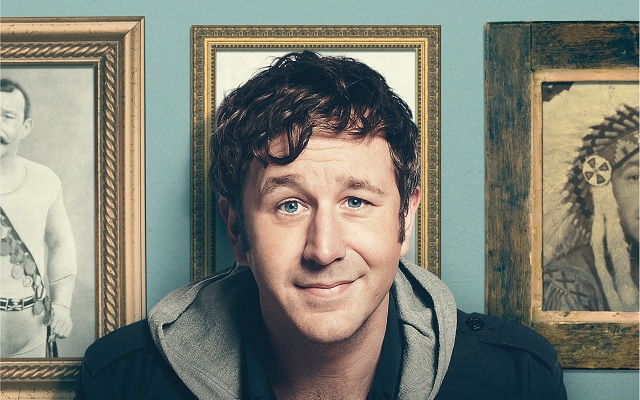 Christopher Guest has, over the course of his filmmaking career, developed a distinct comedic style, one that has garnered him critical acclaim and a loyal following. Like many auteurs, Guest will soon be taking his talent to the ever-growing television medium, having inked a deal with cable channel HBO to co-create a show with Jim Piddock. The show, titled Family Tree, centres around a man in his 30s trying to figure out his lineage, and the characters and stories within, and sees rising comedian Chris O'Dowd take the lead role alongside Nina Conti, Tom Bennett, Michael McKean, Ed Begley Jr., Bob Balaban, Kevin Pollak, Amy Seimetz, and Fred Willard.
To give new viewers a better idea of what's in store, HBO now gives people an opportunity to make their own awkward family photos. Until May 19th, fans can go to this website and create their own awkward portrait, with a range of templates to choose from, with the opportunity to send the completed picture as an e-card.
[callout]
We've all been there; the matching outfits, the misguided hair trends–there is nothing more relatable than an Awkward Family Photo. After years of showcasing the awkward family portraits, AFP and HBO® are finally letting fans make their own and celebrate the premiere of the new comedy series Family Tree. Always wished you had a mullet? Go to http://www.awkwardfamilyphotos.com/familytreeHBO and pick out a hilarious portrait to make it happen. Just in time for Mother's Day, send one as an e-card with a special note for Mom.
[/callout]
Family Tree will make its debut on HBO on Sunday, May 12th, at 10:30 pm EST.
– Deepayan Sengupta
[wpchatai]