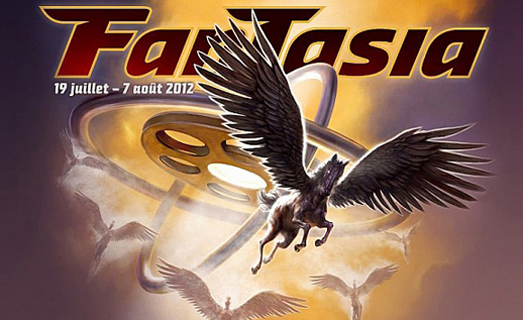 I've been lucky enough to attend the Fantasia film Festival since the very first year and make no mistake about it, Fantasia has always been a highlight of every summer since. This year is no exception. With another impressive and diverse line-up, any movie crazed die hard genre fans such as myself are left with no choice but to spend hours studying both the program and schedule to fit in as many films as you possibly can. So I've decided to put together this list of must see films for anyone who is either new to the festival or simply doesn't have as much time to properly browse through the program.
****
Doomsday Book

In recent years we've come to expect at least one horror anthology added to the incredible fantasia line-up. This year is no different as the tradition continues with Doomsday Book, a 2012 science-fiction film directed by Kim Ji-woon (A Tale of Two Sisters, A Bittersweet Life) and Yim Pil-sung (Hansel & Gretel). It tells three unique stories of human self-destruction in the modern high-tech era. In a hope to restore the humane compassion in the insusceptible modern age, the film displays an alternative form of genuine humanity.
Excision
This American comedy horror film written and directed by Richard Bates, Jr, shocked audiences at this year's Sundance Film Festival. Excision is based on a short film and features on all-star cast that includes AnnaLynne McCord, Traci Lords, Ariel Winter, Roger Bart, Jeremy Sumpter, Malcolm McDowell, Matthew Gray Gubler, Marlee Matlin, Ray Wise, and John Waters. The film depicts the life of a disturbed and delusional high school student with aspirations of a career in medicine and the extremes to which she goes to earn the approval of her controlling mother. She fantasizes performing surgery on the other students.
Fantastic Fear of Everything
British genre films have always proven successful at the Fantasia Film Festival. Attack The Block, Retreat, The Children, Black Death and A Lonely Place To Die are just a few UK titles from recent years that we here at Sound On Sight have championed heavily. In Fantastic Fear of Everything, Simon Pegg stars as a petrified writer named Jack, a children's author obsessed with death and haunted by a hedgehog.
The film is written and directed by musician-turned-filmmaker Crispian Mills. He is joined by co-director and animator Chris Hopewell, whose award-winning work includes Radiohead's "There There" and The Killers' "Smile Like You Mean It."
Wu Xia (Dragon)
Whats Fantasia without squeezing in at least one martial arts flick? Without a doubt my number one martial arts pick is Wu Xia also known as Dragon; a martial arts thriller film directed by Peter Chan and starring the one and only Donnie Yen (who also served as the film's action director). Chan's wuxia style remake of Shaw Brothers director Chang Cheh's The One Armed Swordsman's a must see for any any self-respected fan of the genre and also just so happens to feature an appearance by Swordsman's original star Jimmy Wang Yu.
Sons of Norway
Based on the autobiography of Nikolaj Frobenius, Sons of Norway mockingly named after a Norwegian cultural heritage preservation society, tells the story of how punk music influenced a young boy on the cusp of his adolescence in 1978. The film was a major hit at least year's Toronto International Film Festival and has been described as hilarious, heartfelt, rebellious and original. You don't have to be a fan of punk music to see this bittersweet coming of age drama: You just need to be a fan of good storytelling. However fans of the musical genre will be happy to know that the Sex Pistols provides much of the soundtrack; and John Lydon (aka Johnny Rotten) has a fleeting and typically eccentric cameo.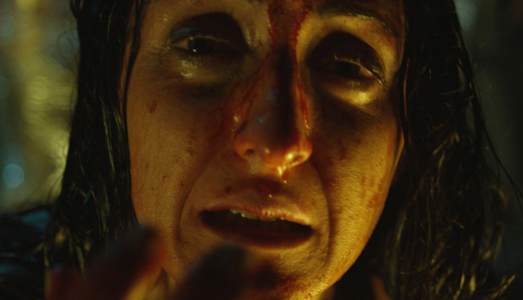 Memoria del Muerto (Memory of the Dead)
Memoria del Muerto is the newest film from Argentinean filmmaker Javier Diment and showcases some real talent that I'm excited to discover. The film seems to be inspired by Italian giallo, but infuses itself with a modern aesthetic and Grand Guignol sensibility. Surrealistic, creative, hyper-stylized, and brutally violent are all words that have been used to describe the film.
The Tall Man
French filmmaker Pascal Laugier started as a former assistant to director Christophe Gans, and later went on to write and direct the fantasy-horror feature films Saint Ange as well as the highly controversial and extremely disturbing Martyrs. After giving up on remaking Hellraiser, Laugier set his eyes on something a bit more politically charged with The Tall Man. Early reviews that came in from the SXSW film festival described The Tall Man as a visually striking thriller with some incredibly intense actions sequences. The question is; can he tell a good story? Admittedly I am a little concerned about the screenplay but the trailer has me sold.
Monster Club
One of the films in this year's selection that we are all extremely excited to see is Toshiaki Toyoda's Monster's Club, a dark fantasy from the director of Blue Spring and Nine Souls. So the controversial and acclaimed director (also named one of the most promising new filmmakers in the early aughts), is back after his career was cast into the shadows of guilt when arrested on drug charges and then subsequently blacklisted by the conservative Japanese film industry.
Wrong
One of the most divisive movies from last year (at least within the Sound On Sight staff), was Quentin Dupieux's Rubber, a coming of age tale about a killer tire with telepathic powers, who goes on a killing spree. Simon got himself into hot water when he called the film smug and directly insulted Dupieux on episode 23 of the Sordid Cinema podcast. I was a little more positive with my review from the Fantasia Film Festival describing it as, "a twisted hybrid of trash and art. A preposterous slasher film that would make a great double bill with Van Sant's Gerry".
Well, Dupieux is back once again and headed to Fantasia with a brand new film titled Wrong. The film centers around a man who is looking for his lost dog and along the way comes across "a nympho pizza-delivery girl, a jogging neighbour seeking the absolute, and a mysterious righter of wrongs."
Special mentions:
Revenge: A Love Story
Smuggler
Sushi Girl
The Pact
The Human Race
Replicas
Viral Factor
11/25 The Day Mishima Chose His Own Fate
[wpchatai]