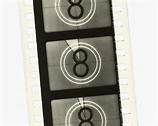 Trains in cinema have always made for an excitable source within the realm of the comedy, drama, mystery or suspense pertaining to the plot of a particular film. The setting for the featured trains as the driving force of entertainment serves as the heart and soul of the action for the most part.
In some cases using trains as a last minute symbolic theme for a film can generate great impact that thrives and questions the motives and urgency of the characters and storyline (i.e. the climax scene in The Defiant Ones where the salt-and-pepper escaped convicts Tony Curtis and Sidney Poitier try and make a desperate dash for permanent freedom on a speeding train en route to permanent freedom).  Perhaps a train could also add an extra element of action-packed excitement in a film's conclusive ending such as the uncontrollable commuter train in Speed?
In Getting on Track: Top 10 Films About Trains we will look at the selection of movies that celebrate trains as the integral part of why these cinematic ditties exist in the first place. Some of these movies may ring an instant bell while others might appear somewhat obscure. Nevertheless, the common denominator when chugging along the celluloid tracks is to identify what constitutes as some of film's top treasures showcasing trains as the desired prop of storytelling.
Remember, there is no need to buy a transport pass when sampling the movie-related choo-choo trains in this offering:
The Getting on Track: Top 10 Films About Trains selections are:
1.) Back to the Future III (1990)
Good old Doc Brown (Christopher Lloyd), shaggy four-legged  friend Einstein and of course his traveling teenage companion Marty McFly (Michael J. Fox) are off on another surreal adventure  into the past in order to get back to the future in Back to the Future III.
This time Marty and Doc Brown head to the Old West where Doc finds love with Clara Clayton (Mary Steenburgen), experience fiendish encounters with outlaw Buford "Mad Dog" Tannen (descendant of Marty's current nemesis Biff …both characters played by Thomas F. Wilson) and his henchmen and a familial run-in with Marty's great-great grandparents Seamus and Maggie McFly (played by Fox and Lea Thompson).
Importantly, Doc's plan to get Marty and himself back to the future involves a plan where a locomotive they "borrowed" is to assist them in bringing their DeLorean vehicle up to a speed of 88 miles per hour in order to transport them back to which they came from originally. The daring train scene with the guys' intended plans for departure not to mention a captivating and comical rescue of the periled Clara during this process certainly was not going to be the Last Train to Clarksville! (get it, Monkees fans!)
2.) The First Great Train Robbery (1978)
Sean Connery had surrendered his suave James Bond persona to replacement Roger Moore in favor of exploring other various roles to challenge his acting chops. Among them was as the sophisticated criminal Pierce in writer-director Michael Crichton's train robbery period piece caper The First Great Train Robbery.
In Victorian England Pierce and law-breaking accomplice Agar (Donald Sutherland) hatch an ambitious plan to heist an impressive amount of gold from a moving train's safe. Of course it will take some elaborate planning to pull off this ambitious robbery as the train travels to its destination. However, does the wily Pierce and Agar have what it takes to pull off such a gamble as a train robbery in motion?
3.) Jesse James (1939)
Director Henry King puts into on-screen service the talents of Tyrone Power and future Oscar-winner Henry Fonda as the bandit brothers Jesse and Frank James in the vintage biopic Jesse James from 1939.
The affinity for robbing trains by the James brothers may have psychologically stemmed from an early resentment towards railroad officials. After all, it was these uptight and demanding railroad officials that chased the James family from their farm leaving them financially vulnerable. Also, they were held responsible for their mother's death as well. So what is an ideal way to make these profit-seeking predators pay for their uncaring actions in years to come?
Jesse and Frank take up the life of crime by routinely robbing banks and trains and become somewhat of sympathetic anti-heroes to those masses who are still scrutinized by these ruthless railway tyrants looking to claim what little they own.  Soon, Jesse James will learn about betrayal when a gun ironically will render him helpless in the long run ending a fruitful career of stick-ups.
4.) Murder on the Orient Express (1974)
Sidney Lumet's Murder on the Orient Express presents famed detective Hercule Poirot (Albert Finney) at work in solving another mystery. This time around Poirot spins his sleuthing magic on board the snowbound Orient Express where one of the passengers was murdered. Naturally Poirot must investigate the killing and has an assembly of prime suspects about the train that are all prone to suspicion and motive. The question remains: can Poirot identify the suspicion and motivation that belongs to the right killer?
Stylish, intriguing and saddled with a capable veteran cast joining Finney in the likes of Lauren Bacall, Ingrid Bergman, Martin Balsam, John Gielgud, Vanessa Redgrave, Richard Widmark, Jacqueline Bisset, Sean Connery and Anthony Perkins, Murder on the Orient Express is a railway whodunnit for the ages.
5.) Runaway Train (1985)
If any thriller on the slippery tracks needed to apply the brakes to stop the insanity it was Andrei Konchalovsky's caper Runaway Train. Stars Jon Voight and Eric Roberts earned Academy Award nominations playing two escaped convicts on the run but at the mercy of an uncontrollable train chugging along in a winter wonderland nightmare.
Oscar "Manny" Manheim (Voight) and Buck McGeehy (Roberts) look to dodge the authorities hot on their trail but the unpredictable and erratic train that they are stuck on with railway worker Sara (Rebecca De Mornay) in the middle of a snowstorm is the dangerous key factor that could either grant them their freedom from a jail cell they just left or a road to a fresh beginning without shackles around their ankles. Only harsh weather and a runaway train will determine the fate of the terrorized trio battling against the tricky elements.
6.) Silver Streak (1976)
There is nothing like Arthur Hiller's comedy thriller Silver Streak to tickle the funnybone when pairing the outlandish Gene Wilder with riotous Richard Pryor as the twosome (along with Jill Clayburgh as Wilder's love interest Hilly) engage in a murder mystery aboard a Los Angeles commuter train bound for Chicago.
Ditsy book editor George (Wilder) thinks he has just witnessed a man being tossed off the train to his death and looks to follow up on such suspicions. However, George's insistence upon finding out the truth may be hazardous to his health as the killer may take notice of his curiosity. With Grover's (Pryor) help and Hilly's affections hopefully George can solve this nagging case before he ends up being thrown off the speeding train en route to a hasty demise too.
7.) The Taking of Pelham One Two Three (1974)
Director Joseph Sargent's The Taking of Pelham One Two Three is the urban drama that has star Walter Matthau's Lt. Zachary Garber and his police force taking on a bunch of armed men with color-coded aliases (Robetr Shaw's Mr. Blue, Martin Balsam's Mr. Green, Earl Hindman's Mr. Brown and Hector Elizondo's Mr. Grey) as they hijack a New York subway train and take the commuter passengers as hostage. Time is off the essence for all involved–the police department, hijackers and of course the petrified passengers. Just who will endure this underground standoff?
The Taking of Pelham One Two Three was such an underrated suspense yarn back in the mid-70's. Tony Scott tried to update Sargent's crime thriller with a splashy 2009 version starring Hollywood head honchos Denzel Washington and John Travolta but it never lived up to its intense predecessor headed up by Matthau and company.
8.) Throw Momma from the Train (1987)
Director and star Danny DeVito's black comedy Throw Momma from the Train proves that he will not succumb to the motherly madness that Momma Lift (Oscar-nominated Anne Ramsey) directs at his flustered alter ego Owen Lift. The solution for Owen eradicating his bothersome Momma is simple: have her killed! The answer remains unclear as to who will do the dirty deed for a scheming Owen until he enlists the help of his author/writing professor Larry Donner (Billy Crystal).
Owen has an insufferable mother he wants silences and Larry needs to get rid of his opportunistic ex-wife that stole his creative ideas that led to her personalized wealth. So both men have an ax to grind with the grating women in their lives. An opportunity to "throw Momma from the train" en route to Mexico presents an opportunity for Larry to kill Momma Lift–something he was reluctant to do until she got on his darn nerves with her intrusive advice about his writing skills. But Owen has a change of heart and does not want Momma terminated at all. Talking about a sudden "train of thought" for Owen to embrace his miserable Momma after all!
9.) The Train (1964)
Director John Frankenheimer's (in collaboration with Arthur Penn) wartime drama The Train tells the tale of an unconventional art paintings heist set against the battered backdrop of Paris in 1944. Specifically, German Colonel Von Waldheim (Paul Scofield) wants to use a train to transport some of France's magnificent art painting collectibles back to Germany.
The French resistance fighters do not want their country's valued art pieces leaving their soil and in the profiting hands of the invading Germans. Thus, train station master-in-charge Labiche (Burt Lancaster) must be strategic enough to delay the train and allow for the French art paintings to be recovered soundly without any considerable damage done to the precious and treasured  possessions. The art theft has to be stopped but not to the point where it will ruffle the feisty feathers of the German force headed up by the combative and opportunistic Von Waldheim.
10.) Trains, Planes and Automobiles (1987)
It is Thanksgiving time and all a weary marketing executive such as Neal Page (Steve Martin) wants to do is go home for the holidays and relax with his family and put this tedious road trip behind him. So far his flight plans were scratched due to bad weather making Neal's travel plans to see his loved ones delayed further,
Along the way as Neal has to make arrangements via trains and automobiles he meets an overbearing and garrulous shower ring salesman in the form of teddy bearish Del Griffith (John Candy). The overly clingy and chatty Del sticks to poor Neal like durable glue. Del is obnoxious and oblivious to a fatigue Neal's impatience. Conveniently heading in Neal's direction Del insists on belaboring his traveling partner with endless conversations that result in Neal's tiresome surrender.
Director John Hughes's Trains, Planes and Automobiles is a wonderfully witty and poignant mismatched buddy road trip movie with hysterical and heartfelt antics by Martin and Candy. The audience (along with Neal) learns of why Del is so exasperating and yearns to hound Neal's flustered footsteps  (he is simply lonely and has nobody to spend the holidays with at all). Both Martin and Candy give nutty and warmhearted performances in Trains, Planes and Automobiles in one of the late Hughes's few adult comedies that were not his signature heralded teen genres.
Honorable Mention
Speed (1994)
Von Ryan's Express (1965)
Unstoppable (2010)
Terror Train (1980)
Strangers on a Train (1951)
Snowpiercer (2013)
Money Train (1995)
–Frank Ochieng