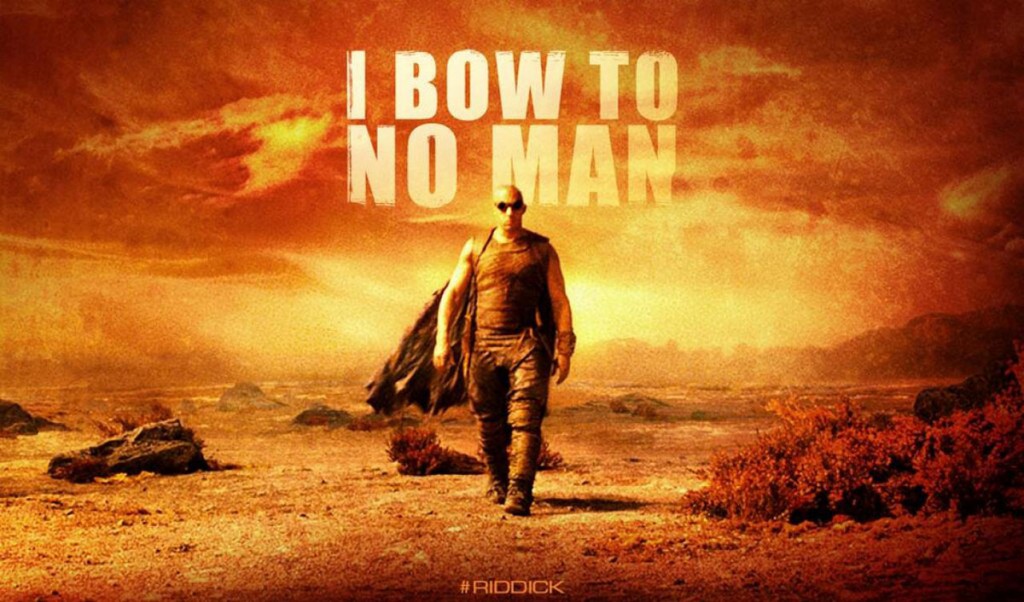 Seven years is a long wait between movies in a franchise, but we have good news for those of you excited to see Riddick. Thanks to Eone Entertainment and Alliance Films, Sound On Sight is giving away doubles passes to the advanced premiere in Toronto, Ottawa, Halifax, Winnipeg, Calgary and Edmonton.
In oder to enter, simply email [email protected] with Riddick in the subject headline. Be sure to indicate which city you live in. Good luck!
We give away cool stuff pretty often, so be sure to follow us on Twitter, Tumblr and like us on Facebook for future contests.Riddick sees the titular character, and anti-hero in a situation that calls to mind the events of Pitch Black more than a decade ago. Riddick has been left for dead on a sun-scorched planet that appears to be lifeless. Soon, however, he finds himself fighting for survival against alien predators more lethal than any human he's encountered. The only way off is for Riddick to activate an emergency beacon and alert mercenaries who rapidly descend to the planet in search of their bounty. The first ship to arrive carries a new breed of merc, more lethal and violent, while the second is captained by a man whose pursuit of Riddick is more personal. With time running out and a storm on the horizon that no one could survive, his hunters won't leave the planet without Riddick's head as their trophy. Watch a trailer below.
Wednesday, September 4, 2013
Show Time: 7:00 PM
Empire City Centre
10200 102 Ave NW
Edmonton, AB T5J 4B7
Thursday, September 5, 2013
Show Time: 7:00 PM
Empire Theatres Park Lane
5657 Spring Garden Road
Halifax, NS B3J 3R4
Thursday, September 5, 2013
Show Time: 7:00 PM
Coliseum
3090 Carling Ave
Ottawa, ON K2B 7K2
Thursday, September 5, 2013
Show Time: 7:00 PM
Cineplex Odeon Yonge & Dundas Cinemas
10 Dundas Street East
Toronto, ON M5B 2G9
Thursday, September 5, 2013
Show Time: 7:00 PM
Scotiabank Theatre Chinook
6455 Macleod Trail Southwest
Calgary, AB T2H 0K4
Thursday, September 5, 2013
Show Time: 7:00 PM
Empire Grant Park 8
1120 Grant Avenue
Unit 127
Winnipeg, MB R3M 2A6
****