Amazon Prime is an excellent marketing study for anyone interested in that type of thing. They changed the online shopping industry by offering free fast shipping for a monthly fee. There are now 112 million Prime members in the United States alone. Its Prime video service is even giving the streaming giant Netflix a run for its money these days.
Assuming you are a prime member, and who isn't? you will want to stream content directly to your tv. Phone screens may have gotten bigger over the years, but tv is still the first choice for in-home entertainment. In the name of better entertainment, here are the top 7  ways to watch Amazon Prime on your tv.
Basic Amazon Prime Info
There are a few components to Prime Video. The streaming service gives you access to a library five times the size of Netflix, for no extra cost if you are already an eligible Prime member. You can also subscribe to premium channels like HBO and Showtime. If new releases are your thing, you can also rent movies and tv shows on an ala carte basis, similar to movie rental services like Vudu.
If you don't want all the perks of the Amazon multiverse, like free two or one-day shipping, you can choose to subscribe to Prime video on its own. If you are on the fence and have yet to try Amazon Prime, welcome to the 21st century. You can try either out for thirty days risk-free.
Registering Device
There are two ways you can register your device. The first is directly through the app on your device. Choose "sign in and start watching".You'll need to remember your login details for this. Once you are signed in, you are ready to watch.
If, like most of us, you depend on your web browser to keep up with your usernames and passwords, you can also register your device on the Amazon website. You'll need to select "register on the Amazon website". A five or six digit code will be displayed. Finding the device registration page can be difficult, but it's no problem if you click here. You'll be prompted to enter the code that is displayed on your TV screen. Once the code is entered, the device is registered and it should take you to the home screen.
The 7 Ways to Watch Prime Video On Your TV
The ways to watch Amazon Prime Video on your tv are ranked from easiest to hardest. Of course, this is subjective. All of these are legitimate ways to watch, but some are likely going to be more convenient than others.
1. Smart TVs
Does it get more convenient than watching Prime directly from your TV? In my opinion, it doesn't. Unless you are constantly losing your tv remote. Why do they not have a locator on those things yet? There are pros and cons to watching Prime Video with a smart tv.
Pros:
Convenience: No other device needed, just grab your remote and start streaming
Cons:
Slower load time than streaming devices
Quickly outdated (and expensive to upgrade)
If you lose your remote, you will have to find it to start watching
The convenience of smart TVs really is lovely. Just turn on your tv, and you're ready to start streaming. There's no other device to buy, no extra remote to keep up with.
Smart TVs are convenient, and most of the stream as well as streaming devices. However, getting there can be frustrating and slow. Some don't have well-designed menus, and the ones that do will still be slower than streaming devices.
Technology changes quickly, and electronics are typically outdated within a few years. Some smart TVs offer the latest features from streaming companies, but not all. As more features are added, you could miss out on an upgraded experience. Streaming players are relatively inexpensive, so it's much easier to just pick up the latest model.
Lastly, most streaming players have an app that can be used as a remote from your cell phone. If you've ever lost the remote to your tv right as the season finale of vampire diaries was coming on, you get the importance.
2. Boxes and Sticks
Boxes and sticks are a popular way to get access to all your favorite streaming apps, including Amazon Video. Roku is the most well-known streaming device, but Amazon has its own model called the fire stick. Apple Tv, Roku, Fire Tv, and NVIDIA are also top choices.
To watch Prime Video on a streaming stick, you'll need to download the app if it's not already on your device. You'll then register the device with Amazon. The language may vary slightly depending on the device, but the basic process is the same.
Pros: 
Easier to update
Faster than smart TVs
App remote
Portability
Cons: 
Another device to purchase and care for
Most of the pros have already been discussed in relation to smart TVs, so I'll focus on the one that wasn't. Portability. Streaming sticks are designed for portability. Just unplug from your tv and plug it into the tv you want to watch. Boxes aren't quite as convenient, but they still allow you to take them with you and set them up with other TVs. The ability to take Amazon Prime with you when you travel is a nice perk to have.
Stick vs. Box
Streaming devices are the most popular way to watch Amazon Prime on TV, with Roku being the leader in the industry. They are available in both box and stick options. Generally, boxes are more powerful and offer more connectivity options. Sticks are still powerful enough for the average user and they are less expensive. They plug right into your TVs HDMI port, making them easier to install and more portable as well. If you want maximum features and streaming capabilities, you should opt for the box. If you are on a budget, prefer portability, or just want a simple option, go with a streaming stick.
3. Blue Ray Players
Blue Ray players offer the functionality of a DVD player with some of the functionality of streaming devices. Blue-ray players from LG, Panasonic, Samsung, and Sony give you access to the Prime Video app. Just download the app and register it as you would on a streaming device and you are good to go.
4. Gaming Systems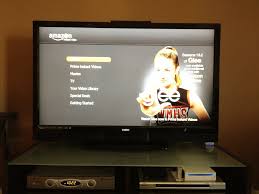 Gaming systems aren't just for gaming anymore. Prime Video is available on several gaming systems. The quality will be slightly lower on older generation systems.
You can watch Prime Video on:
Sony: PS3 and PS4
Microsoft: Xbox 360 and Xbox 1
Surprisingly, Nintendo hasn't jumped on the streaming console bandwagon. It's the only big name gaming console that won't allow you to watch Amazon Video. It does allow you to enter web URLs, but URLs to Prime Video are blocked. Without jailbreaking your switch, you can't watch Amazon. It's no longer available on the Wii U either.
Pros:
Convenience. If you already have a gaming device, you don't have to purchase another device
Cons:
It can result in a lot of runtime for your system which can cause some wear
Gaming controllers can be a pain to navigate the app with
If you have a gaming console, there's little reason not to use it to stream Prime Video to your tv. Just be sure that you remember to turn it off from time to time, particularly if you have an older system. You might want to purchase an actual remote as well.
5. Watching Via Browser
If you don't have access to the app, you can stream content from a web browser as well. This requires a device with an internet browser. You'll find it on gaming consoles and smart TVs. Most of these also include the ability to download the app, but if you wish to avoid that for whatever reason, you certainly can. The process is essentially the same, other than the way you get to Prime Video. If you are using the app, it will take you directly to Video. If you are using a web browser, you'll need to sign in to Amazon, and then navigate to Prime Video. You'll find it in the top bar of the Amazon website. From there, you can binge as long as you want!
6. Casting
Casting can be accomplished with a Chromecast or Chromecast enabled tv. Most smart TVs have Chromecast or tv cast built-in. Of course, they also have the ability to simply download the app from the appstore on your device? Casting can be a good option if you are frequently in and out of the room. Casting should end when you leave the room and begin again when you re-enter. When casting stops, it will begin playing on the device you are casting from. You can also use casting to easily move from one tv to another.
If your tv doesn't have Chromecast built-in, you'll need a Chromecast dongle. Your tv or dongle will need to be connected to the same wifi as the device you are casting from. Once this is set up, just select the cast icon. You'll then select the device you want to cast to. Then select your show, and casting will begin.
7. HDMI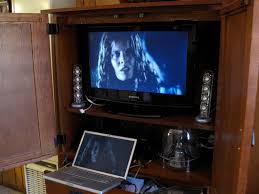 To stream using HDMI, you'll need the right HDMI cable. These include HDMI, USB-C to HDMI, and MicroUSB to HDMI.
No matter which method you are using, you'll need to make sure your tv is on the correct input. Many TVs have several HDMI inputs. If this is the case, they will be numbered. Go to your input menu and select the correct input. If you aren't mirroring after connecting the cable, check to make sure its on the correct input.
This is an old school method, but you can watch Prime Video on your tv by connecting it to your computer. An HDMI cable will plug into your tv and the computer. It will then show whats on your computer screen on the tv.
For Windows computers, it may recognize your TV automatically. If it doesn't you'll need to follow these steps.
Select settings from the start menu
Select system
Select display
Detect
Adjust resolution if needed (4k TVs require higher resolution for a good picture)
If your Chromebook doesn't automatically begin mirroring:
Select settings from the bottom right corner
Select devices
Select the mirroring option
You can do this with most mobile devices as well. You'll just need a micro USB to HDMI cord. Most mobile devices don't have an HDMI port, but this cable solves that issue. One end is designed to plug into the port on your phone, and the other plugs into your tv.  From there, you just pull up Prime Video on your device of choice and it will mirror it on your tv.
Macbooks include an HDMI port. You should also be able to connect with a  USB-C to HDMI cable. If it's not connecting, turn your tv off and back on while connected to the Mac.
To change the resolution or screen size, you'll need to:
Select Apple menu
Select System prefernces
Select displays
If you aren't getting sound:
Select Apple menu
Select system preferences
Select sound
Make sure your connected device is chosen for output
For android devices, you'll need a micro USB to HDMI. For Apple devices and newer Android devices, you'll need an USB-C to HDMI.