Now that you've binged the hit show on Netflix, are you as super curious about The Lincoln Lawyer TV show cast as I am?
When my son suggested that I read The Lincoln Lawyer by author Michael Connelly, I'll admit I was reluctant. We share an Audible account, so I could have listened to the book anytime. However, legal dramas aren't my favorite thing, so I skipped the book.
Well, it seemed like fate when Netflix released the TV show, so I decided to give it a go. Like many folks, I binged the entire series over the course of about five days. And I wasn't alone. The show hit the Netflix Global Top 10 in 90 different countries, and it was watched for a cumulative 260.53 million hours (as of June 2022). And to think that CBS couldn't "go forward" with this epic show because of the pandemic.
But here's the best news I've heard this year: The Lincoln Lawyer has been renewed for a second season.
Who are the actors in The Lincoln Lawyer TV show cast, and where have we seen them before? Let's dive in and learn more about these talented actors.
Related: Movies Similar to Lincoln Lawyer (the Movie) | Books Similar to the Lincoln Lawyer Novels
Manuel Garcia-Rulfo (Mickey Haller)
Fans of Michael Connelly first met Mickey Haller in the books about another famous Connelly character, Harry Bosch, Mickey Haller's older half-brother.
When the movie was released in 2011, Matthew McConaughey played the role of Mickey, but for the Netflix show, the producers wanted something different. In the books, Mickey Haller has Latinx roots, and it seemed fitting that the role be played by an actor who also had Latinx roots.
In the show, Haller plays an eagle-eyed defense attorney who has been on an extended break after an accident. Following the accident, Haller became addicted to prescription pain medication. However, he has since kicked the pain pill habit and seized the opportunity to work on a caseload that he inherited from an attorney (Jerry Vincent) who had been murdered.
Haller likes to practice law out of his Lincoln SUV because he says it makes him think more clearly than being confined to an office. So that he can work while he drives down the road, he employs a driver who used to be his client.
Central to the plot are Haller's two ex-wives, who he has in his phone contacts as "Wife Number 1″ and Wife Number 2."
Where have you seen Manuel Garcia-Rulfo before?
Although Manuel Garcia-Rulfo has had a long career in show business, his role as Mickey Haller in The Lincoln Lawyer is his first major starring role.
You may have seen Manuel Garcia-Rulfo in these movies or TV shows.
Greyhound
From Dusk til Dawn: The Series (Narciso Menendez)
The Magnificent Seven
Murder on the Orient Express
Widows
Sicario 2
Sweet Girl
Mary (a Netflix film)
Goliath (Gabriel Ortega)
Bless Me, Ultima
Cake
Neve Campbell (Maggie McPherson)
Maggie McPherson is "Wife Number 1" and the mother of Haller's only child, Hayley Haller. Known by her colleagues as "McFierce," Maggie is a deputy district attorney who is deeply committed to the justice system. Her loyalty is often at odds with Mickey's commitment to the underdogs of the world who lack bureaucratic power.
Mickey and Maggie divorced because he worked all the time and neglected his family, but the chemistry between these two is still fierce. Toward the end of season one, it appears that they may still have a future together.
Where have you seen Neve Campbell before?
Neve Campbell probably looks very familiar to you, and it's because she starred in the Scream movie franchise. She also had a lead role in Party of Five.
You may have seen Neve Campbell in these movies or TV shows.
The Scream movie franchise
Party of Five
Clouds
Drowning Mona
Skyscraper
Wild Things
When Will I Be Loved
Castle in the Ground
Panic
House of Cards (LeAnn Harvey)
The Company
The Philanthropist (Olivia Maidstone)
Becki Newton (Lorna Crain)
Lorna Crain is the woman listed as "Wife Number 2" on Mickey Haller's cell phone. Early in the season, Haller indicates that he and Lorna should never have married and that their marriage was a rebound relationship.
However, the two remain close friends, and Lorna serves as his paralegal and office manager. At one point in her past, Lorna started law school, but she was never able to finish. Toward the end of the season, she indicates that she plans to return to school.
During season one, Lorna becomes engaged to her boyfriend, Cisco, who serves as a contracted private investigator for Haller.
Where have you seen Becki Newton before?
You probably recognize Becki Newton from Ugly Betty, but she has done a ton of other TV and movie work.
You may have seen Becki Newton in these movies or TV shows.
August Rush
Ugly Betty (Amanda Tanen)
Tell Me a Story
Weird Loners
P.S. August Rush
Otherhood
The Goodwin Games (Chloe Goodwin)
Mode After Hours
How I Met Your Mother (Quinn Garvey)
Jazz Raycole (Izzy Letts)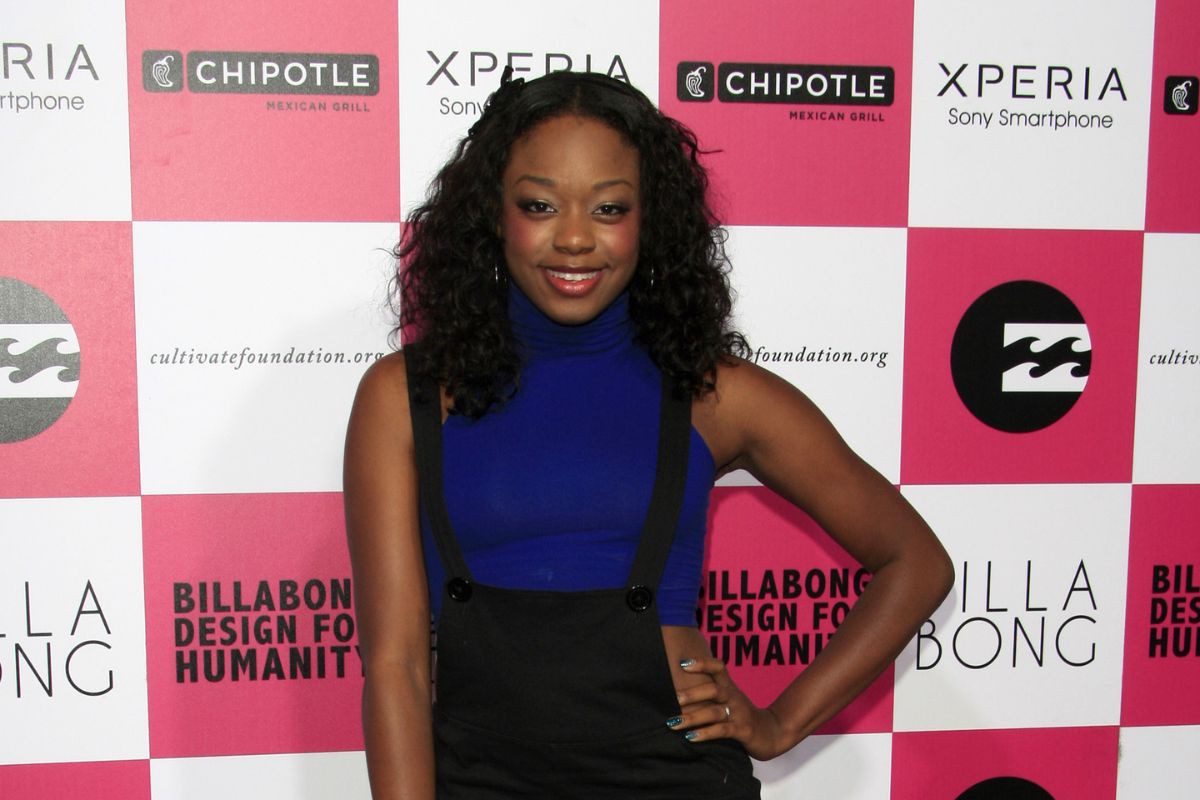 We meet Izzy Letts when Mickey takes over Jerry Vincent's clients. Mickey is called to defend Izzy in court, and he gets her off on a theft charge when he proves that the jewelry she supposedly stole was fake.
Izzy used to be a professional dancer, and like Mickey, she has recovered from an addiction to prescription pain medication. When she can't afford to pay Mickey for his legal services, he offers her a job as his driver.
Where have you seen Jazz Raycole before?
Jazz Raycole has mostly played roles in TV shows, with her most well-known role being Claire Dyle in the TV show My Wife and Kids. It's great to see her getting the attention her excellent acting deserves.
You may have seen Jazz Raycole in these movies or TV shows.
I Ship It
My Wife and Kids (Claire Kyle)
The Quad (Sydney Fletcher)
Jericho (Allison Hawkins)
Everybody Hates Chris (Lisa)
Vanity (Zoe)
The Soul Man (Lyric Ballentine)
Angus Sampson (Cisco)
Cisco is Mickey's private investigator, but he is also engaged to Lorna, so he plays a big role in the show. In his past, Cisco was part of a dangerous biker gang, and Mickey is hugely reliant on Cisco's street smarts. Cisco also has connections within the LAPD that come in handy.
Where have you seen Angus Sampson before?
If you recognize Angus Sampson, you're probably a fan of the Insidious movie series. However, he has also had several other major roles, and he has successfully played parts in several different genres, from horror flicks to children's fantasy movies.
Sampson has even voiced a video game character.
You may have seen Angus Sampson in these movies or TV shows.
The Insidious movie series (Tucker)
The Mule
Shut Eye (Fonso Marks)
Mad Max: Fury Road
Bump (Dom)
Greeks on the Roof (Dimi)
Winchester
Fargo
Spirited (Zach Hannigan)
Mortal Combat video game (Goro, voice actor)
Christopher Gorham (Trevor Elliot)
When Mickey inherits Jerry Vincent's clients, he hits pay dirt with Trevor Elliot. Elliot is a video game mogul who has been accused of killing his wife and the man with whom she's having an affair.
Elliot is reluctant to hire Mickey because he fears Mickey can't be controlled. However, Mickey eventually wins him over by promising him that they will go to trial quickly without seeking a delay. Elliot says he wants to go to trial ASAP because he is trying to sell his company, but he secretly has his own nefarious reasons.
Where have you seen Christopher Gorham before?
Like Becki Newton, you may recognize Christopher Gorham from Ugly Betty.
You may have seen Christopher Gorham in these movies or TV shows.
Popular
Insatiable (Bob Barnard)
Felicity
Party of Five
Odyssey 5
Somebody's Hero
One Night in Miami
The Magicians
Jake 2.0
Medical Investigation
Harper's Island
Neil Taggart
Out of Practice
The Ledge
Covert Affairs (Auggie Anderson)
Ugly Betty (Henry Grubstick)
Once Upon a Time
Krista Warner (Hayley Haller)
Hayley Haller is Mickey's only child and the daughter of Maggie McPherson. A typical teenager in many ways, Hayley also frequently displays wisdom beyond her years. She secretly hopes her parents will reconcile and is delighted when they start enjoying family dinners together.
Where have you seen Hayley Haller before?
This talented young lady is a relative newcomer in Hollywood, but she has a bright future ahead of her.
You may have seen Krista Warner in one of these shows.
Priorities Chapter One: Money Isn't Everything
Middle of Nowhere
Ntare Guma Mbaho Mwine (Detective Raymond Griggs)
In season one, Mickey has a huge thorn in his side, and that thorn's name is Detective Raymond Griggs. Griggs is investigating the murder of Jerry Vincent, and he and Mickey are constantly at odds, with Mickey being unsure if the detective is being honest with him about his motivation.
Where have you seen Ntare Guma Mbaho Mwine before?
Mwine has mostly acted in TV shows.
You may have seen Ntare Guma Mbaho Mwine in these movies or TV shows.
The Chi (Ronnie)
Blood Diamond
Farewell Amor
Queen of Katwe
Treme (Jacques Jhoni)
Bosch (Craig)
CSI: Crime Scene Investigation
The Newsroom
Heroes (Usutu)
Jamie McShane (Detective Lee Lankford)
Detective Lee Lankford works closely with Maggie to investigate Angelo Soto. However, with the help of Detective Griggs, Mickey discovers that Lankford is responsible for tampering with a witness in the Soto case.
Where have you seen Jamie McShane before?
Jamie McShane is familiar to us because he played roles in Marvel's The Avengers and Thor.
You may have seen Jamie McShane in these movies or TV shows.
Southland
Sons of Anarchy (Cameron Hayes)
24 (Gerry Whitehorn)
Nightcrawler
Legend of the Phantom Rider
Bosch (Detective Francis Sheehan)
Mank
Togo
Animal Kingdom (Max)
Bloodline (Eric O'Bannon)
The Avengers (Agent Jackson)
Thor (Agent Jackson)
LisaGay Hamilton (Judge Mary Holder)
Judge Mary Holder oversees Jerry Vincent's legal cases to ensure that Mickey properly handles them. She has a particular concern that he may not have beat his pain pill addiction.
Over the course of the season, Judge Holder begins to slowly appreciate Mickey's thoroughness. However, at the end of the season, Mickey realizes that she took a bribe to tamper with the jury, which is why it's so important to Trevor Elliot that the trial not be delayed.
Where have you seen LisaGay Hamilton before?
It seems that LisaGay Hamilton has a particular knack for playing roles in lawyer and judge roles. She also had a role in the popular series The Practice.
You may have seen LisaGay Hamilton in these movies or TV shows.
The Practice (Rebecca Washington)
The Dropout (Judith Baker)
House of Cards (Celia Jones)
Men of A Certain Age (Melissa Thoreau)
The First (Kayla Price)
The Sum of All Fears
Jackie Brown
The Rise of the Lakers Dynasty
Chance
12 Monkeys
True Crime
Chance
Vice
Beautiful Boy
Sorry for Your Loss (Bobby Greer)
Beastly
Winning Time
The Soloist
Reggie Lee (Angelo Soto)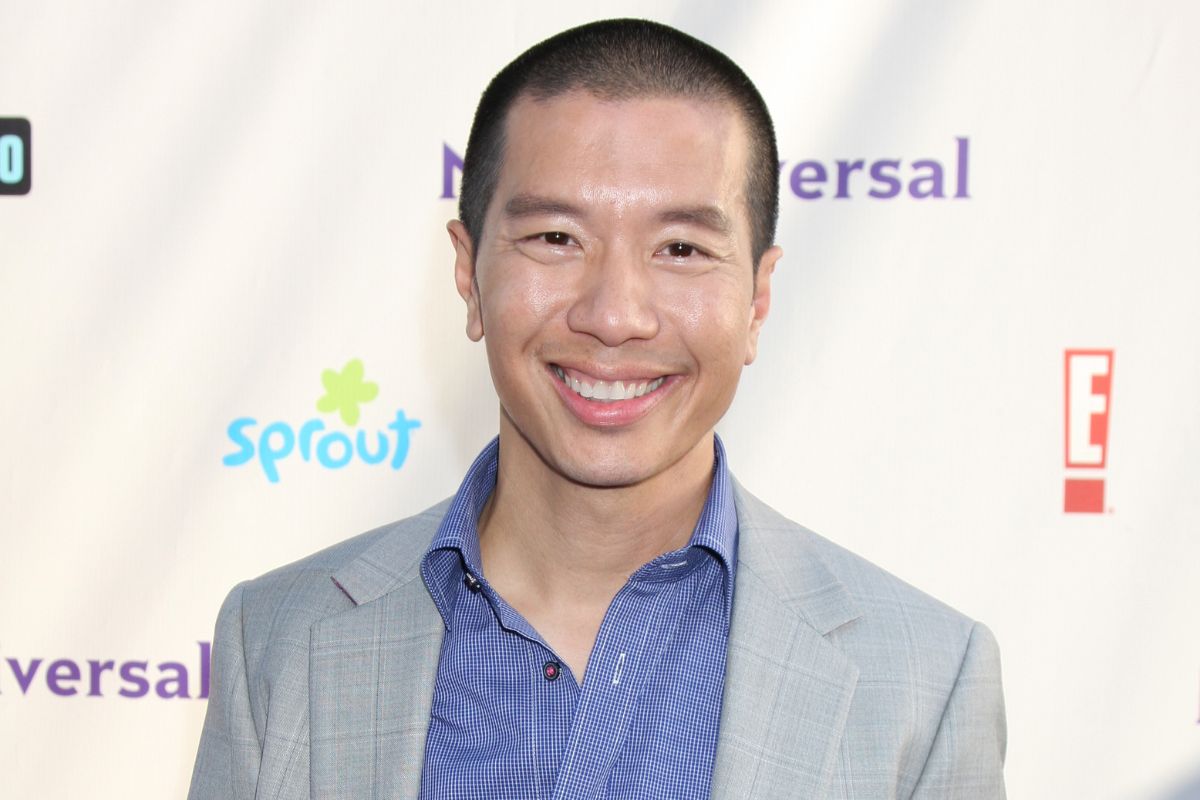 Angelo Soto is a business owner who Maggie suspects is guilty of utilizing slave labor. Maggie spends much of season one attempting to prosecute Soto.
Where have you seen Reggie Lee before?
Reggie Lee's most well-known role was in Grimm, a popular fantasy series.
You may have seen Reggie Lee in these movies or TV shows.
Pirates of the Caribbean movies (Tai Huang)
Prison Break
Drag Me to Hell
The Dark Knight Rises
The Fast and the Furious
The Division
American Dad!
All Rise
Persons Unknown
Grimm (Sgt. Drew Wu)
Sweet Girl
Carlos Bernard (Robert Cardone)
Robert Cardone is a politician who is running for re-election as a District Attorney against Maggie's boss.
Where have you seen Carlos Bernard before?
You may have seen Carlos Bernard in these movies or TV shows.
Scoundrels
The Young and the Restless
Dallas
24
CSI: Miami
Elliot Gould (Legal Siegal)
Legal Siegal is the best friend of Mickey's late father, who was also an attorney. Mickey frequently goes to Legal for advice about how his father may have handled issues with his cases.
Where have you seen Elliott Gould before?
You may have seen Elliott Gould in these movies or TV shows.
M*A*S*H
Bob & Carol & Ted & Alice
California Split
The Long Goodbye
American History X
A Bridge Too Far
The Ocean's movie franchise
Ruby Sparks
Contagion
Kim Hawthorne (Janelle Simmons)
Janelle Simmons is Maggie's boss. She is running for District Attorney, contesting Robert Cardone.
Where have you seen Kim Hawthorne before?
You may have seen Kim Hawthorne in these movies or TV shows.
Lucky Louie
The Chronicles of Riddick
The Young and the Restless
The Good Doctor
Greenleaf
Michael Graziadei (Jeff Golantz)
Jeff Golantz is the prosecuting attorney in Trevor Elliot's murder trial. He repeatedly goes head-to-head with Trevor's legal eagle (Mickey). Also, he is a potential love interest for Maggie, although he seems more interested in Maggie than she is in him.
Where have you seen Michael Graziadei before?
Michael Graziadei is most noted for his role as Daniel Romalotti in The Young and the Restless soap opera.
You may have seen Michael Graziadei in these movies or TV shows.
The Secret Circle
American Horror Story: Murder House
True Detective
90210
Boogeyman 2
Good Girls Revolt
The Outside
Crash
The Lottery (Kyle Walker)
The Young and the Restless (Daniel Romalotti)
The Rookie
Lamont Thompson (Judge James P. Stanton)
Judge James P. Stanton presides over Trevor Elliot's murder trial. At one point, Mickey and his team suspect that Judge Stanton may have accepted a bribe because he seemed to come into a large chunk of money. However, they drop their concerns once they discover that the money used to invest in the restaurant of Stanton's husband was not ill-gotten.
Where have you seen Lamont Thompson before?
Lamont Thompson has had appearances in several movies, but most of his work has been on television.
You may have seen Lamont Thompson in these movies or TV shows.
24
The O.C.
Days of Our Lives
Mike and Molly
The Brink
The Young and the Restless
Miracle Workers
NCIS: Los Angeles
68 Whiskey
Big Shot
Snowfall
[wpchatai]