Although relatively scarce, horror movies directed by women are out there. You may have to turn over a few rocks to know who they are and their material might be a little more difficult to get your hands on, but these directors deserve just as much attention and scrutiny as their male counterparts, who have long dominated the genre. The following discusses selections of female directors' forays into the business of terror. (This post contains spoilers)
Antonia Bird
The late director Antonia Bird's Ravenous is a bizarre amalgamation of humor and horror that explores cannibalism with warped nuance. The strangely cacophonous score builds up tension as craven outcasts face a glutinous and depraved attacker whose strength seems fortified by his consumption of human flesh. Set during America's westward expansion, the metaphor of humanity's insatiable appetite for power is plain to see, but its execution indulges in such eccentricities that it is still a gruesome pleasure to behold. On the surface, Ravenous feels like an expanded and exaggerated version of the real Donner Party disaster, but it complicates a straight interpretation of cannibalism as something just done for survival or out of madness. These men are never just one thing. They have complicated reasons for murdering others for food. Bird's cannibals get lonely and have plans for the future. The movie spectacularly subverts the cannibalism genre by extrapolating beyond the degree of our consumption how complex and morally vulnerable we are. The schizophrenic mishmash of many styles and personalities make Ravenous a savagely playful and memorable mind game.
Primarily known for her role in Richard Linklater's Before trilogy (Before Sunrise, Before Sunset, Before Midnight) and a blockbuster or two (An American Werewolf in Paris, The Three Musketeers), it's fair to assume that most of the public at large underestimate or are unaware of Julie Delpy's talent behind the camera. She graduated from NYU's film school and has made several films that she has written as well as directed. 2 Days in Paris and 2 Days in New York focus on a contemporary woman's struggle with family, career, and love with a comedic slant. Her rendition of the life of the infamous Countess Báthory is tinged with paranoid rage and doused in blood. Controlled from birth until marriage, The Countess' titular noble deals with life's tragedies and insecurities by murdering women. The blood of the women invigorate her lifeforce and is used as an anti-aging serum. In a spectacularly mad scene, she sews a lock of hair from a lover right above her chest where it slowly becomes infected. The Countess has a mean energy to it, and the power that Delpy commands with it is entrancing.
Claire Denis
Clarie Denis (Beau Travail, White Material) diverges sharply from her body of work with the sexually charged bloodletting of Trouble Every Day. A tale of brain disease that manifests inside a French woman, and an American man's murderous proclivities. A disturbing sexual mania grips the film, with the characters floating in and out of ripping apart those that they seduce. This grisly art house fare doesn't shy away from showing what pain the victims are in or what ghastly mutilations transpire.
Mary Lambert
There have been little to no lady directors who have been put in charge of big horror franchises. Mary Lambert stands out as helmer of both Pet Semetary films plus Urban Legends: Bloody Mary. While not exceptional movies, Pet Semetary and its sequel have qualities that salvage their viewing and merit some praise. There is a strange charm to the first movie, which strictly adheres to the formula of once you come back from the dead, you're a malicious killing machine. The old-world wisdom and singsong folk sensibility of Fred Gwynne (from TV's The Munsters) as a neighbor grounds the Creed family with the mythology behind how the living can get a second chance with their dead loved ones. His performance, along with unexpected moments of levity during the final confrontation between the undead little boy Gage and his father, give the original an edge and personality.
In Pet Semetary II, character actor Clancy Brown (The Shawshank Redemption, Highlander) sneers his way into the audience's heart as cold step-father who wasn't that much better before he was revived from oblivion. Edward Furlong (Terminator 2) and Anthony Edwards co-star in a plotline that loses steam as it breaks with the rules of the first movie and nonsensically mourns the villains during its closing moments.
Marina de Van
Marina de Van is a French filmmaker who has written and directed several movies about women and girls whose minds shape their worlds. Her Dark Touch imbues an abused little girl with hostile telekinesis; think of a smaller, more malicious form of Carrie. Her fury knows no bounds or depth of depravity. Crushing an entire group of children, she doesn't care if her anger is misplaced. The end is uncompromising, as she takes down her foster parents and two children who haven't directly done anything to harm her. In My Skin details a woman's story as she repeatedly harms herself. A quite literal examination of being your own worst enemy, de Van will make you squirm with her fierce focus on the nature of self-loathing.
Don't Look Back stars Sophie Marceau (Braveheart, The World is Not Enough) and Monica Bellucci (Irreversible, Spectre) as the same woman, in search of her lost childhood. She is a writer with a family who begins to see her children and husband use bizarre gestures. As objects around the house change and move, there isn't a space that's not treacherous for her. The appearances of everyone she knows, including herself, begin to morph into strangers. Her inability to recall memories tears at the fabric of a stable identity and keeps one guessing how this amalgamation of half memories and the doubting of her own image will pan out. The act of constant observation is a cerebral dissection of mental disintegration and body horror. Mysterious and borderline-crippling deformities coupled with spatial confusion make Don't Look Back a mind trip that smartly chronicles how a woman looks at her life.
Jennifer Kent
Actress, writer, and director Jennifer Kent had a breakout independent and critical hit with the psychological warfare of The Babadook. Doing her best to parent an unruly child after being widowed, Amelia (Essie Davis) is a picture of unhinged loneliness and grief. A children's book with ominous incantations takes a hold of the family's life and refuses to let go without satisfaction. The Babadook brims with creativity and was made on a limited budget. Spastic inner demons seamlessly weave through the storytelling with shrewd timing and have a lasting effect on the viewer.
The Soska Sisters
The Soska sisters (Jen and Sylvia Soska) are twin sisters that act, write, and direct. They are behind the likes of Dead Hooker in a Trunk, American Mary, and a segment in The ABC's of Death 2. American Mary stars Katharine Isabelle (Margot from Bryan Fuller's Hannibal) as Mary Mason, a cash-strapped surgical student who gets enlisted by the body modification community to help them with unusual desires. Things get complicated when Mary becomes the victim of slimy doctors out to take advantage of women. Isabelle is a flustered, proud, and sarcastic joy dropped into an enthusiastic representation of an underworld of warped misfits. These self-made filmmakers are infiltrating the horror community with their slick studies of sick minds and an infinity for the grotesque.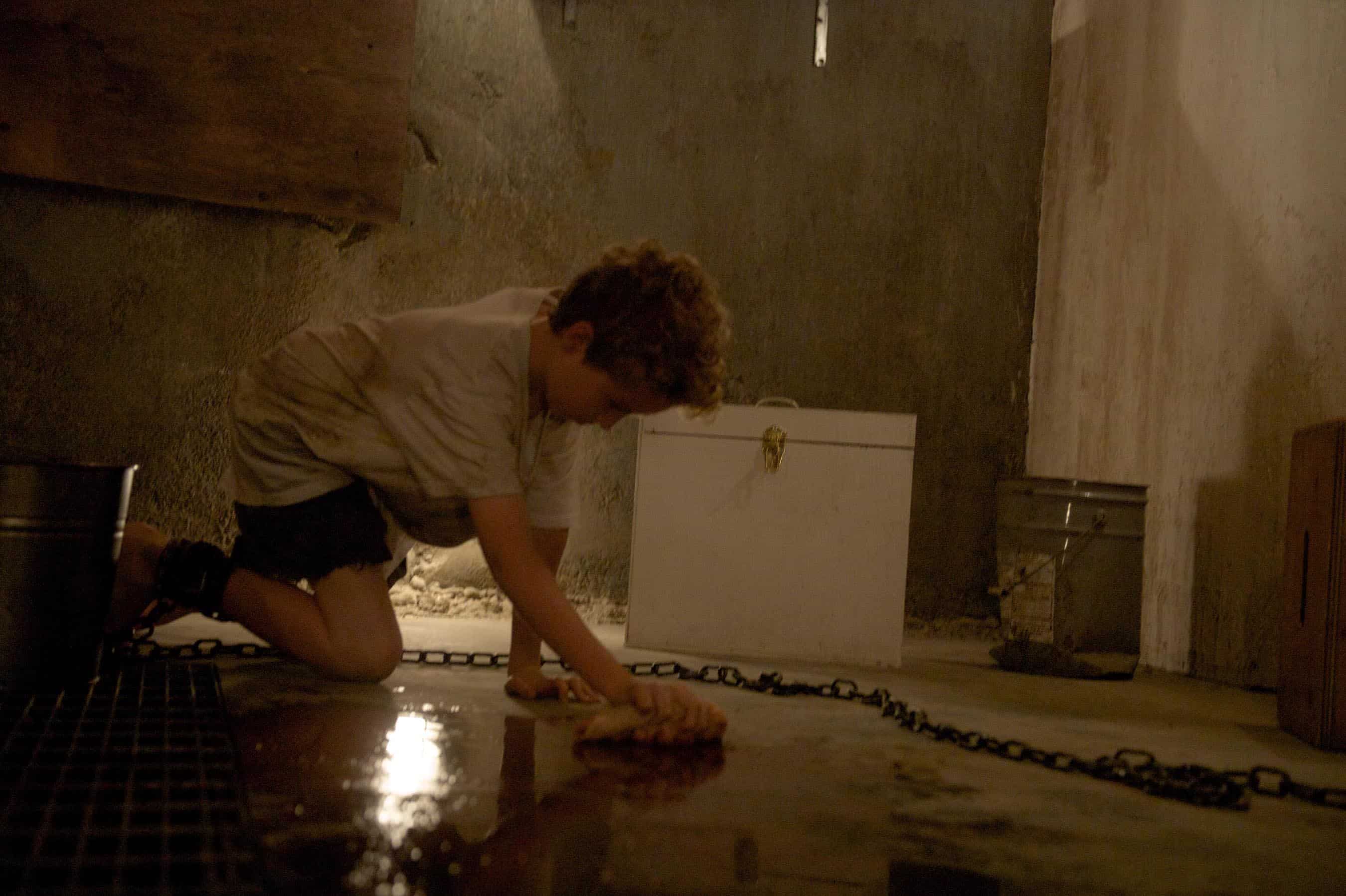 Jennifer Lynch
Jennifer Lynch has had to make a name for herself while working in the shadow of her father's towering achievements. Wholly deviating from the subject matter and style of David Lynch, Jennifer's work is distressingly blunt instead of odd or abstract. Boxing Helena was her first effort, and stars Sherilyn Fenn (Audrey from Twin Peaks) as a woman whose limbs are taken by a jilted one-night stand. Laughable, irritating, but something you have to see to believe, there are few first films that leave such an indelible impression. The sheer brutality of her later films can be hard to stomach. Surveillance and Chained are unforgiving worlds awash in violence and carnality. The oppressively grim situations create cringe-inducing tension and the overall feeling that there is no pleasure to mine from the unrelenting action culling every trace of innocent characters. The graphic depiction of captivity on display in Chained is about as polar opposite to the comparatively sweet and hopeful Room by Lenny Abrahamson as one can get. A little boy whose mom has been murdered by a serial killer (Vincent D'Onofrio) is forced to be his servant and accomplice. The sustained cruelty and sadism at play is unabashedly brutish. Surveillance spins around an abysmal take on humanity's corruptibility through a police investigation into a string of murders. Hisss is out there enough to be entertaining, as it circles around a snake woman on the loose. Lynch labors to create atmospheric, blood-soaked situations that represent an inflexibly bleak vision that is sure to worm its way under your skin.
[wpchatai]