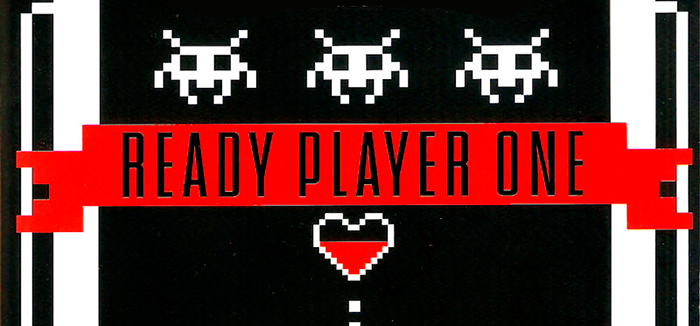 Deadline reported Wednesday that Steven Spielberg's next film would be an adaptation of Ernest Cline's cult sci-fi novel, Ready Player One. Spielberg will make the film at Warner Bros. following his work on The BFG, an adaptation of Roald Dahl's novel.
The book is about a person entering a virtual world called OASIS full of pop culture references and in-game Easter eggs that, if mastered, will grant control of the entire world to the player. Spielberg's film is imagined to be a technological feat of wizardry and creativity if done correctly, and though landing one of the biggest directors in the world to helm this project is a big boon, the adaptation faces some big challenges lying ahead. Here's the full synopsis of Ready Player One via Amazon:
Chat Box - Go ahead, make my day and ask me questions about movies and TV shows...

In the year 2044, reality is an ugly place. The only time teenage Wade Watts really feels alive is when he's jacked into the virtual utopia known as the OASIS. Wade's devoted his life to studying the puzzles hidden within this world's digital confines—puzzles that are based on their creator's obsession with the pop culture of decades past and that promise massive power and fortune to whoever can unlock them. But when Wade stumbles upon the first clue, he finds himself beset by players willing to kill to take this ultimate prize. The race is on, and if Wade's going to survive, he'll have to win—and confront the real world he's always been so desperate to escape.
Zak Penn (X:Men: The Last Stand, The Avengers) has written a draft of a script originally from Cline's own treatment, and the immediate problem is that the book is full of pop culture references, some of them even directly inspired by Spielberg's work, for which Warner Bros. will need licensing rights to depict. The closest comparison is The Lego Movie, for which Warner had to secure deals for depicting Batman and Star Wars.
However, Penn recently revealed to Den of Geek that he took some liberties with the script but ultimately got approval from Cline.
"I took some huge liberties in the script. Not as many in the book. If you had to licence the stuff in the book, it would cost a billion dollars. You write a script, you take your chances, you say this is what we're going to do. This is where we're going to take cars and scenes from these movies and these properties, and then you hope that you'll get the rights to it, but we're not at that point yet."
Speilberg will also face the challenge of envisioning the futuristic sci-fi world. Deadline has an optimistic quote from Warner about Spielberg's capabilities, and they point to new technology emerging from around the country they call "shift reality" designed to go beyond 3-D and fool the viewer into actually believing a 3-D object is real. Whatever direction Spielberg chooses to take, he's no stranger to sci-fi fantasy, but it is more than a decade removed from Minority Report and would arguably be Spielberg's first foray into fully 3-D and digital territory.
Production of Ready Player One has been ongoing since before the book was even released, when in 2010 Warner Bros. first scooped up the rights to Cline's book following his publishing deal. Now Cline is releasing his follow-up to Ready Player One, Armada, set to release July 14.
Chat Box - Go ahead, make my day and ask me questions about movies and TV shows...