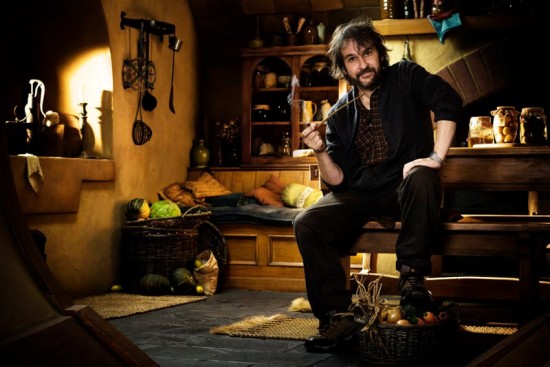 Production on the adaptation of  J.R.R Tolkien's prequel to the Lord of the Rings trilogy The Hobbit is now well under way in New Zealand since March of this year after numerous delays and shake-ups which shifted the previous projected release dates for the production which you may recall, has been split into two films being produced back-to-back.
Now several sources, including Hitflix, are reporting an official announcement from Warner Bros. and New Line Cinema of new release dates and subtitles for each film. The first part named The Hobbit: An Unexpected Journey is set for December 14, 2012 and the second installment The Hobbit: There and Back Again for December 13, 2013. Of course these are subject to change if circumstances shift again.
In another Hobbit related update, director Peter Jackson officially announced on his Facebook page that Orlando Bloom is returning to Middle Earth as Legolas. For fans of the books, it may cause a few raised eyebrows as this character does not appear within the pages of The Hobbit. Of course, Bloom's character is not the only one returning that was not originally in The Hobbit and only seen in LOTR (like Cate Blanchett as Galadriel and Elijah Wood as Frodo) but this does add some possible intriguing alterations to the story.
The upcoming Hobbit films will be directed by Peter Jackson with his own hand in the screenplay along with co-writers Guillermo del Toro, Fran Walsh and Philippa Boyens and boasts new and returning faces such as Ian McKellan (Gandalf the Grey), Martin Freeman (Bilbo), Richard Armitage (Thorin), Hugo Weaving (Elrond), Andy Serkis (Gollum), Lee Pace (Thranduil), Christopher Lee (Saruman the White), Dean O'Gorman, Stephen Fry and Aidan Turner.