Chris Clemente, Justine Smith and Ricky D each choose their ten most anticipated films of 2012. The list begins with Chris's picks. Click "Next Ten" at the bottom of the page to continue on. Please note: These lists are in no particular order.

2012 is shaping out to be a banner year for Hollywood blockbusters. Between the amount of buzz that The Avengers and The Dark Knight Rises alone are generating over the past year makes one feel that these heavyweights are exhausting their stay. It's hard to believe that in a year filled with high budgets and wide adaptations, that there is room for anything else. Yet this year is also a frontrunner for many beloved cult filmmakers such as Quentin Tarantino, the Coen Brothers and Steven Soderbergh. In a way, one can imagine that this year is turning out to be a David and Goliath type of battle. Who will reign supreme? Will the victors be the fanboys or the mass audience? Shall the conquerors be those who bleed cinema or those who bleed green? You decide by checking out the list below. In no particular order, here are ten films highly anticipated for the forthcoming year:
1- Django Unchained
Coming off a very strong 2009 Inglorious Basterds, 2012 couldn't get here any quicker for Tarantino fans. With an A-list cast that seemly gets bigger each month, one can expect many surprises to be slated in a B-genre laced film of spaghetti westerns and blaxploitation that made this director's pantheon a sure-shot watch.
Synopsis: Set in the Deep South during the 1850s, Dr. King Schultz (Christoph Waltz) is a German bounty hunter/former dentist who buys Django (Jamie Foxx) as a slave so that he can help Schultz identify bounties for him. After successfully helping the good doctor with his bounty hunting, Django is given his freedom papers and is recruited by Schultz to continue being his partner in the bounty hunting business.Django hones his bounty hunting skills until Schultz thinks he is ready to go to Mississippi; in order to free his wife (Broomhilda). When they find her where abouts through slave auction records, they discover she is in the hands of monsieur Calvin Candie (Leonardo DiCaprio); a francophile who takes great pleasure in watching Mandingos fight to the death. Django and Schultz cleverly con Candie into selling Django back his Broomhilda. But something goes rotten in the state of Denmark and Django finds himself fighting for his life, his wife, and sweet bloody vengeance.

2- Skyfall
I don't know about you, but I'm stoked for Skyfall. After a critically slammed Quantum of Solace and financial woes placed on MGM and its franchise, it'll be quite interesting how the theater director behind Road to Perdition (Sam Mendes) will do after reuniting with a very debonaire Daniel Craig this time around. Top that with cinematography by Roger Deakins (True Grit) and Javier Bardem as the main villain, and someone has to wonder why The Avengers is hogging all the franchise blockbuster buzz this year.
Synopsis: In Skyfall, Bond's loyalty to M is tested as her past comes back to haunt her. As MI6 comes under attack, 007 must track down and destroy the threat, no matter how personal the cost.
3- The Dark Knight Rises
By far one of the most spread out and unique marketing campaigns of any upcoming film this year, from generating new photo creatives off of Twitter followers to showing its 12 minute prologue before Mission Impossible: Ghost Protocol in IMAX, it's perplexing to think that the ride is almost over. Curtailing off of acclaimed responses from The Dark Knight and Heath Ledger's over-the-top performance as the Joker, there is no doubt that Tom Hardy is feeling the pressure of seeing audiences' reaction over his portrayal of the brutish terrorist Bane.
Synopsis: Eight years after the events of The Dark Knight, the terrorist leader Bane arrives in Gotham City, pushing it and its police force to their limits, forcing its former hero Batman to resurface after taking the fall for Harvey Dent's crimes.
–
4- Haywire
Noted to retire from directing after 2013, the clock is ticking as the Ocean's director is encoring audiences with his new government thriller. After Liberace the director will put down the camera for a paint brush, so hopefully audiences' reaction to Haywire will force him to reconsider.
Synopsis: Beautiful freelance covert operative Mallory Kane is hired out by her handler to various global entities to perform jobs which governments can't authorize and heads of state would rather not know about. After a mission to rescue a hostage in Barcelona, Mallory is quickly dispatched on another mission to Dublin. When the operation goes awry and Mallory finds she has been double crossed, she needs to use all of her skills, tricks and abilities to escape an international manhunt, make it back to the United States, protect her family, and exact revenge on those that have betrayed her.

5- Gravity
If it's not for blockbusters, 2012 is definitely the year of directors alike. From the man who brought us Children of Men, I'm quite excited to see what Cuaron will bring to the big screen, especially in 3D. Plus with Clooney headlining, I'm in like Flynn.
Synopsis: Alfonso Cuaron's Gravity is a 3D space film about the leader of a team posted at a remote space station. While he and a female colleague are traveling outside the space station, the other team members are decimated by debris from an exploded satellite.
6- Cogan's Trade
After being on my anticipation list since last year, it's awesome to see that the reunion of Brad Pitt and Andrew Dominik is coming about in 2012. Being a fan of the lesser loved yet vastly beautiful The Assassination of Jesse James, seeing Cogan's Trade is pretty much a no-brainer. Plus with the winning streak of films Pitt has been producing lately from Inglorious Basterds to Tree of Life to Moneyball, and on the account that the megastar has also proclaimed retirement from acting soon, it'll be interesting to see if his streak does in fact hold up. And a grease-haired Pit holding a shotgun looks pretty cool too.
Synopsis: Cogan's Trade tracks Jackie Cogan's career in a gangland version of law and order. For Cogan is an enforcer; and when the Mob's rules get broken, he gets hired to ply his trade — murder. In the gritty, tough-talking pages of Higgins's 1974 national best-seller, Cogan is called in when a high-stake card game under the protection of the Mob is heisted. Expertly, with a ruthless businessman's efficiency, a shrewd sense of other people's weaknesses, and a style as cold as his stare, Cogan moves with reliable precision to restore the status quo as ill-conceived capers and double-dealing shenanigans erupt into high-voltage violence.
7- The Avengers
If by now you haven't heard that The Avengers is coming, you must be living under a rock. Not being the biggest comic book movie fan myself, I do have to admit that the joining of some of the most mega box office franchises of the past decade sounds pretty epic in my book. No one, not even the high-brow film snobs out there, can denounce the fact that this will be one of the biggest cinematic milestones of the year.
Synopsis: The Avengers will bring together the super hero team of Marvel Comics characters for the first time ever, including Iron Man, Captain America, Thor, The Hulk and more, as they are forced to band together to battle the biggest foe they've ever faced.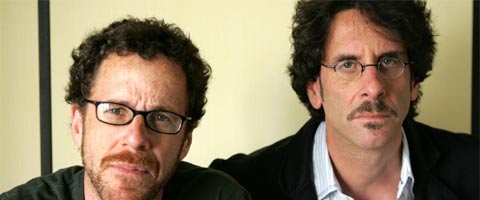 8- Inside Llewyn Davis
Even if you haven't been living under a rock, Inside Llewyn Davis might have slipped under your radar. Is it a shameless plug to interject the Coen Brothers onto the list? Yes. Does it matter? No. Being on the subject area of 1960s music, it'll be interesting to see if the brothers will have the same success soundtrack-wise as with O Brother, Where Art Thou?, with pop sensation turned actor Justin Timberlake at the wheel.
Synopsis: The Coen Brothers tackle the beatnik world of the American folk scene in Greenwich Village during the 1960s with this musical drama from StudioCanal. Oscar Isaac and Carey Mulligan star.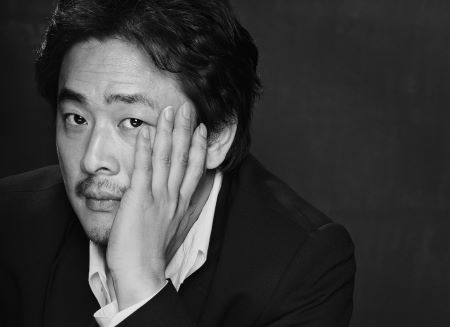 9- Stoker
On the cusps of greatness with such films as Sympathy for Lady Vengeance, Oldboy and Thirst, the South Korean based director, Park Chan-wook, marks 2012 with his first ever English based film. Being a huge fan of Asian cinema, specifically with Korean cinema, it'll be quite the treat to have a talented filmmaker of this magnitude dive into domestic markets.
Synopsis: Just before his demotion to the ranks of minor character actors, Monte Blue starred in an above-average series of programmers for Allied Pictures (one of the many forerunners of Monogram). In The Stoker, Blue plays Dick, a wealthy young man who is betrayed by his faithless wife Vera (Natalie Moorehead). Dropping out of sight, Dick goes on the bum along the waterfront, eventually landing a job as a ship's stoker on a vessel bound for South America. He ends up on a below-the-border plantation, where he rescues the pretty owner (Dorothy Burgess) from the skullduggery of bandit leader Santono (Noah Beery Sr.) For an actor who was considered a has-been, Monte Blue gives a persuasively virile performance, though he's a bit thick in the middle to be thoroughly convincing as a young hero.
10- The Grandmasters
I couldn't leave this list without one pure Asian delight. Not coming down from the high of Ip Man, the legacy is continued as this film tells the story of the man who trained Bruce Lee. Filled with high octane martial artistry, watch the trailer to get juiced up for a promising 2012.
Synopsis: With martial arts getting more popular in the Thirties, more people seek to learn them via the professionals at Foshan in Southern China. Some of the experienced masters like to challenge their counterparts and undergoing battles. To have their whole concentration, it is their practice to lock up the venues and no one is allowed to leave during battles. No food and no rest before reaching any results.Ip Man is a young rich man extremely talented in martial arts, but he chooses to keep a low profile. Yet this doesn't keep him out of these troubles ahead. One day he is trapped in this battleground so he has to use every means in order to get out of there. The masters are amazed by his abilities. Master Kung and his daughter Kung Yi are amongst, and the latter is attracted to this newcomer.A high warlord is assassinated by his own guard Yi Xian Tian. All masters in Foshan vow to take Tian down no matter what…
[wpchatai]